POLITICS • STOCKS • ENTERTAINMENT • CHINAC0 ANEJO • POKER • SPORTS • GARBAGE • REVENGE • VEGAS
---
Show 32 is up!


Back Issues
Contact us
Your Ad Here

In Today's Treehouse...

| | |
| --- | --- |
| | Bushies want Rice to testify? |
| | Soldiers buying body armor |
| | Bush criticized for WMD gags |
| | D-r-i-v-e b-y N-e-w-s |
| | US is pro Assassination |
| | David Lee Roth or Sammy? |
| | Kerry slams Bush on Clarke |
| | Bush slays 'em with WMD gag |
| | Who is sabotaging Bush? |

Quote of the Day

"George Bush is giving sons of
former presidents a bad name."
--Chip Carter, Attribution





---
Volume 1282 - More fool than tool
---
Click for more info
---
Weekend March 27-28, 2004
---
Quotes
"I have never stopped fighting for the people, and I won't now.''
--Ralph Nader, on why Bush deserves another four years to pollute and destroy America Attribution
---
Some Bush Supporters Want Rice to testify
Excerpt:
Some of Bush's fellow Republicans said on Friday that he should let Condoleezza Rice testify
publicly (and under oath) to confront charges that Bush was lax on terrorism pre Sept 11.
Their comments appeared to reflect concerns over potential political damage by the charges of
Richard Clarke. Bush is seeking a second term by running on his record as an anti-terror warrior.
Bill Frist gave a gentle nudge to Bush. He said he would support Bush's decision to stand on
principle and not have Rice testify in public before a panel investigating the attacks. .

I can't weait for this.
The "San Francisco treat" has quite a temper.
If the Democrats can rattle her, this will be killer TV.
And if she's caught lying, Bush will lose this election.
---
---
On orders from the White House Quotes
"Do you believe that Dick Clarke has a problem with this African American woman Condoleezza Rice?"
--Robert Novak, Crossfire, who was told to say that by the White House Attribution
"Richard Clarke is a career chair-warmer who is upset that a black woman took his job."
--Ann Coulter on MSGOP Friday, who was told to say that by the White House Attribution
---
Bush criticized for WMD gags
Excerpt:
"I'm appalled," said Larry Syverson of Richmond, who has a son in Iraq and another
who recently returned after serving there. Syverson read news accounts of the event.
"I think it's in extremely poor taste," he said. "I think he owes an apology to those families
who have lost loved ones there and those of us that are going through the dread every day
having a son or daughter in Iraq."
Syverson recalled the displeasure many military families felt with Bush after he appeared
last year to be daring Iraqi insurgents to attack U.S. troops by saying "Bring it on."
"Now he pokes fun at the reason that he told us [soldiers] went over there.
I think it's extremely callous."

He's a Monkey with no brain and no heart.
---
(c) 2004, salamander.eps
---
Dueling Quotes
"There is no question about the seriousness about which the president
approaches this issue of the Iraq war."
-- White House spokeswoman Claire Buchan, lying for the Frog Blaster, Attribution


"If George Bush thinks his deceptive rationale for going to war is a laughing matter,
then he's even more out of touch than we thought."
-- John Kerry, acting like a president instead of a giggling fool


..

"Want to hear my trifecta joke?"
---
Soldiers in Iraq Buy Their Own Body Armor
...because they know Bush can't be trusted
Excerpt:
Soldiers headed for Iraq are still buying their own body armor despite assurances
from the military that the gear will be in hand before they're in harm's way.
Though the military has advised them not to rely on third-party suppliers,
many soldiers say they want it before they deploy.
Last October, it was reported that nearly one-quarter of American troops serving
in Iraq did not have ceramic plated body armor, which can stop bullets fired from
assault rifles and shrapnel. The military says the shortfall is over and soldiers who
do not yet have the armor soon will. But many want to avoid the risk.


Just like his Daddy did with his disasterous Somalia mission in 1992, this Bush
doesn't mind sending men into battle without the proper armor to protect them.
I guess the BFEE isn't in the personal body armor business, and if there's nothing
in it for them, why would they bother to consider personal body armor important?.
---
---
Quotes
"I didn't see the humor in it. I don't think there's anything humorous
about the American people being misled about the reasons for going to war.
I think the joke was in bad taste"
-- Sen. Dick Durbin Attribution
---
D-r-i-v-e b-y N-e-w-s
GOP Moves to Declassify Clarke Testimony
Either it's classified or it's not. If you can de-classify a bunch of papers
for a fishing expedition against your political enemies, maybe it's not so secret.
So why not de-classify 90 percent of it and stop hiding behind "National Security?"
Rice Discusses Terror, but Not Under Oath
Then what good is her testimony? Why bother if it's legal for her to lie?
Gasoline Price Hits Record 4th Day in Row
Our soldiers are dying for oil, but the price keeps going up?
The BFEE is making so much - they night only have to fix one more election.
21 Killed in Two Days of Attacks in Iraq
Don't worry - it'll all be stable by June 30 - suuuuuuure it will.
---
---
Marty's Entertainment Page
---
US Vetos Condemnation of Assassination
Its an interesting dilemma when it comes to condemning assassinating terrorists. Sort of a no win situation.
Certainly someone who terrorizes can't complain when the victims strike back. But in a culture of war and
mutual terrorism to we condone or condemn such acts? What is the right way to end the cycle of violence?
Every time you kill a terrorist - it causes them to breed. But to not kill them inspires them as well. And there
are those who use such violence for political posturing and personal profit. If Bush is going to posture as the
"War President" then he's going to need a lot of war to divert attention away from a collapsing economy.
America has always been the voice of peace - not war. We are making too many enemies in the world and
its time we changed direction and start making friends. We have a lot of work to do to rid the world of terrorism
and we can no longer afford to support a political opportunist who feeds on war. What we need is a "Peace President"
- not a "War President". A president who has good judgment and can figure out who the enemy is.
Marc Perkel
San Francisco, CA.
---
---
Subject: You changed what I wrote
Bart:
Reading the page you posted [recently0 and saw you printed my e-mail, but edited it.
You didn't cut out what I had said, you *changed* it. This is what you posted:
>>Reading the new page tonight a saw yet another poker story.
>>I confess to a love of the game, but can't find anything going
>>here in Quayle Country (Bush could be himself and the Republicans
>>would still carry Indiana in the fall).

What I actually wrote was:
>>Reading the new page tonight a saw yet another poker story.
>>I confess to a love of the game, but can't find anything going
>>here in Quayle Country (Bush could eat xxxxxxxxxx raw on
>>his desk in the oval office on a live national broadcast and the
>>Republicans would still carrying Indiana in the fall).
Now, I wouldn't have a problem if you had edited something I said for length or out of concern
that it would offend, but to change something I wrote and represent it as my words bothers me quite a bit.
Man, I hope you don't do this with monkey mail.
Plus, I thought what I wrote was pretty f-ing funny.
Does Bartcop post corrections/apologies?
(withheld)

Dude, I thought your description was quite colorful, but the image it created
in my mind was one that I thought might cost me readers/subscribers.
---
---
Quotes
"There was the sense that they hadn't handled it very well."
--Dick Cheney, on how they viewed the Clinton team's approach to terrorism, Attribution

Hey Dick, on Clinton's eight-year watch, 32 Americans died from terrorism, mostly overseas.
Your team lost how many thousands in just your first year?
---
Kerry Slams White House Attack on Clarke
Excerpt:
Kerry said the White House is committing character assassination with its treatment
of Richard Clarke to avoid responding to questions about national security.
Kerry also said Kinda Sleazy Rice and The Monkey should testify in public before
the commission investigating the Sept. 11, 2001, terror attacks. "If Condoleezza Rice
can find time to do `60 Minutes' on television, she ought to find 60 minutes to speak to the
commission under oath," Kerry told reporters. "We're talking about the security of our country."
---
---
Subject:
by the way, Bart...
Saying that a devout Jew is suffering from "religious insanity" seems pretty anti-Semitic to me.
Even if you aren't Jewish, you ought to respect our religious beliefs. There has been far too much
hatred of Judaism all over the world, and to call our religion "insanity" plays into that.
J.C.

JC, that would hold water if I said this religion makes sense, but this one is crazy.
I think they're all crazy.
The whole point is, it seems to me that both sides risk their children's lives by
choosing to live with people hell bent on retaliation for last week's retaliation.
You're asking me to say that makes sense - but I just don't see how.
I don't think any religion deserves "you can only speak about us with respect" status.
---
---
Quotes
"The State Department officially released its annual terrorism report an hour ago,
but unlike last year, there's no extensive mention of Osama bin Laden. A senior
Bush State Department official tells CNN the U.S. government made a mistake
in focusing so much energy on bin Laden and 'personalizing terrorism.'"
--CNN, 4/30/2001, "Claim vs. fact", Attribution
---
Subject: Is this a joke?
Hey bart
The pResident's disgusting performance making a joke of the reasons
for war and therefore the war itself, is unconscionable.
What I think is absolutely imperative to know is, those people who
were laughing at his sick humour - did any of them have children in Iraq?
Did anyone in that room have children or relatives in Iraq, fighting for
their Country so that the pResident can make jokes about it?
Where's the guest list to that room?
Wal Cooper
---
---
---
Subject: Bart, you're so wrong on cultural issues
---

An excerpt from Show 32, All praise to Tommy Mack.

Delivered to your door - like Sears did in the late 1800's.
Order your CDs today!
Got no speakers in your computer?
That's OK - these play in your car - like magic!
Impress your friends!
Click Here to get 5 BartCop Radio CDs for just $24 Cheeeeap.
Currently shipping shows 30 (Double-wide) 31 (Single CD) 32 (Double-wide)
mixed by professional knobbist Tommy Mack.
Remember, if you PayPal, mention your address.
Click Here to send us your review of the most recent show.
---
---
Subject: I have the answer
Bart, you asked,
>Remind me again why Martha Stewart is going jail while the [real crooks] just get richer?

Martha doesn't produce oil
Do I win anything?
Paula M

Paula, yes - that's good for two weeks of BCR.
I'll e-mail you your login and password.
---
..
Man One: "Kerry is a 'post turtle'."
Man Two: "What's a post turtle?"
Man One: "When you're driving down a country road and you come across a
fence post with a turtle balanced on top, that's a post turtle.
You know he didn't get there by himself, he doesn't belong there,
and you just want to help the stupid bastard get down."
That sums up John Kerry very well
Bob Blooger

Bob, that would be a funny joke if Kerry was the stupidest man in the history of politics,
who had no clue at all how a bill becomes a law or that Social Security was a federal program,
who was handed the presidency by a crooked court and a crooked brother in Florida over
the will of the people and then lied America into an illegal war after ruining the economy.
Then it would be funny.
But since Kerry is a three-time decorated war hero, who earned his years in the senate and
legitimately won his party's nomination, your joke only makes the teller look extra-stupid.
---
---
............................................
Click to Enter
---
Woods under scrutiny after Bay Hill struggles
Excerpt:
Tiger Woods went from celebrated to scorned.
He teed it up in the Bay Hill Invitational with a chance to make history as the first player
to win a tournament five straight times. By the end of the week, he had his worst finish
in five years, a tie for 46th that left him 18 strokes behind.
What's wrong with Tiger?

Ready?
After three.
One, ...Two, ...Three!
---
---
If you have something important send it to Sam at sam@bartcop.com
We have a new address for advertisers - ads@bartcop.com
It pays to advertise on bartcop.com
The net's best advertising bargain!
Make your deal today before May 1, when convention prices take effect.
---
---
Watching CNBC (I got material for another Dennis Miller beatdown)
I saw the crawl at the bottom of the page say,
"Anita Bryant turned 64 today, she still hates gay people
and she refuses to watch "Queer Eye for the Straight Guy."
1. Hey woman, your religious hatred cost you your career. Why couldn't you do what Jesus did
and just love God's children and mind your own damn business and keep your job?
2. Apparently, that religious hatred is forever - like diamonds.
3. Queer Eye is a damn funny show, plus, it shows gay people in a positive light.
The GOP can't afford for gays to be seen as non-monsters. If the truth were to get out,
people might realize there's no reason to hate gay people and then the GOP would lose their glue.
---
Subject: radio feedback
Hey Bartcop!
I subscribed to your show as a result of Malloy's endorsement before he went off the air
and it's everything I hoped it would be and more! I love it!
There's so much energy and honesty in your show - it's wonderful.
The dialogue between you and your buddy was a joy to listen to - the "It's like the White House
has become one giant handicapped parking space" quote is one of the funniest things I've ever heard!
And the whole bit about the flavored eucharist. Oh man... You guys are a great team.
I'm listening to show 30 now and ... I'm just so glad I found your show!
I look forward to being a longtime subscriber!
Matthew G. C
---
---
Bush pokes fun at missing WMDs


Click Here
"Those weapons of mass destruction have got to be somewhere," he said.


ha ha
That's funny as hell, Mr President.

Bush's American soldier body count in Iraq
Bush lied, and caused 598 591 Americans their lives - and counting.




That's funny as hell, Mr President




---
Bart,
The distinction between the rich and the superrich is a key one.
Even if you were a big movie star making millions per year, your money would be chump change
compared to the superrich that control this country. If they were doing a good job controlling the
country, that might even be OK -- not democratic, but OK. However, they're obviously doing
a lousy job, so we the people need to take back that control.
(withheld)
Perfectly legal
Excerpt:
In 1977, the richest 1 percent of Americans had as much to spend after taxes as the bottom 49 million.
Just 22 years later, in 1999, the richest 1 percent-about 2.7 million people-had as much as the bottom
100 million Americans. Few figures derived from the official government data on incomes present more
starkly the growing chasm between the rising incomes at the top and the falling incomes at the bottom.
---
---
Subject: Why I subscribed to BartCop Radio
Bart,
Today I subscribed to BartCop.
I subscribed because we need a voice of reason out there before George Bush
has himself appointed Supreme Dictator of America for Life and has us all silenced.
I also subscribed to help get you and Mrs. Bart out of Oklahoma. I'm told I live in a
rarified atmosphere, but I am not acquainted with a single person either at work or in my
personal life that is in favor of reelecting W (or else they keep their mouths shut if they are!),
and "Nobody died when Clinton lied" bumper stickers abound here, although I don't read
our right wing corporate owned local paper.
As I mentioned before, I voted for Nader in 1996 and in 2000, but this year I think
I'll write in BartCop for President. If elected will you legalize marijuana?
Regina in Portland

Regina, yes, if I were president I would bring medical science and logic to drugs laws,
but odds are I won't win it this year so please vote for the Democrat in November.
...and thanks for subscribing.
---
David Lee Roth or Sammy Hagar?
---
---
Bush slays 'em with WMD gag
saw it on www.humorgazette.com
Excerpt:
With a comic touch as deft as a Baghdad bombing raid, Bush reduced the
side-splitting Iraq weapons of mass destruction fiasco to a punchline.
The Commander-in-Cheek laughed off the world's concern about non-existent
WMDs at the Radio & TV Correspondents dinner Wednesday night.
The bit unwittingly lampooned Bush's cluelessness that his phony weapons bluster
for a war that has now claimed hundreds of U.S. lives might not be the best fodder
for cornball humor from a leader regarded in much of the world as a malevolent moron..
---
Who is sabotaging Bush's campaign?
First President Bush attempts to appoint Anthony Raimondo, CEO of a manufacturing company
in Nebraska, (proof that the president was serious about keeping jobs here at home) to be Manufacturing
Czar at the Commerce Department. That didn't go over so well when it was revealed that Mr. Raimondo
had laid off 65 of his own workers while building a $3 million factory in China that would employ 165 Chinese people.
Next, the Bush/Cheney is offering a beautiful red jacket on their reelection web site. Close inspection of the label
inside the jacket reveals that it was made in Burma, a country banned from selling products in the United States for
its well documented use of slave labor in clothing manufacture and other industries.
Lastly, the White House is now complaining about the release of a new book by Richard Clarke. Clarke, the top
anti-terrorism official under every U.S. president since Ronald Reagan, has written "Against All Enemies: Inside
America's War on Terror" that excoriates the Bush administration for ignoring terrorism.
The White House immediately turned on the former long time public servant (and registered Republican, I might add)
with its usual mixture of characterization assassination, disinformation and outright lies. One fact that particularly
outraged the Bushies was the timing of the release of the book, in the middle of the Presidential race.
"Who," the White House ranted, "would release such a book at this particular time other than a partisan closet Democrat."
Yep, you guessed it. The White House!
Quoting Mr. Clarke, "I wanted the book to come out much earlier but the White House has a policy of reviewing
the text of all books written former White House personnel - to review them for security reasons. And they actually
took a very long time to do that. This book could have come out much earlier. It's the White House that decided
that decided when it would be published, not me."
So I ask the question again. Who is sabotaging the Bush/Cheney campaign?
Oracle Jones
PS. Please, for America's sake, keep up the good work.
---
Do you have an opinion?
Do any GOP impressions?
Call the
Then listen for your call on...
918-493-1500
You have two minutes to spit your bit.
---
Quotes
"First responders are being underfunded at the same time that we're promoting the importance
of the war on terror. I can tell in my town that if something happens here, we're going to be the
first ones sent and as of today we don't have any particularly specialized equipment."
--Peter McLaughlin, a former McCain intern and a volunteer firefighter in Brookfield, Conn. Attribution
---
---
Subject: radio feedback
I was one of the "naysayers" regarding the radio show.
Specically, I mentioned to you that I have never been an "audio" person; have always enjoyed
reading something versus hearing it. I also mentioned the problem of not being able to carry a
computer all over the house while listening (as I used too when talk radio was balanced).
I hereby state catagorically that I WAS WRONG!
The radio shows have, and are, progressing really well!
I look forward to the new ones much like I look forward to the page each day. (For the record,
my office is now always spotlessly clean, as I am not one to be idle while listening to the radio).
Thank you for both the radio show and the page and for swinging that hammer.
Wish I could give more, and hopefully can do so in future.
Penny
Desert Hot Springs, CA

Penny, thanks for that.
I'd like to remind non-subscribers that the radio is all-new content.
Sure, sometimes a topic will be mentioned on both, but we don't just read the page
into the microphone - like Rush's newsletter, where some secretary transcribes his
racist idiocy to re-sell the same crap that you've already heard if you listen to his show.
---
Garry Trudeau offers $10K to anyone
who saw Bush show up in the ANG
No Doonesbury the last two days at www.ucomics.com

---
Shopping online?
Use this portal and they'll throw bartcop.com four cents.
Search Now:
Click to Order
..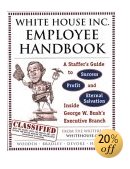 .........
......

Betty Bowers & more Eric Alterman Kevin Phillips Jim Hatfield
---

Computer Tyme Hosting is owned by Marc Perkel, who first put Bartcop on the Internet back in 1996 and keeps Bartcop online today. Marc hosts several other political sites including American Politics Journal, Political Strikes, Faux News Channel, and interesting sites like the Church of Reality - a religion based on believing in everything that is real.

Our motto for this year is - "No Anti-Bush Site Left Behind". So - if you have an anti-bush site and you are choking on hosting fees or dealing with threats - let us know and we'll help keep you online.

We also have that strongest server side spam filtering on the planet. Check out Marx Mail for info on how you can have a Spam Free Email Account.
---
Read the Previous Issue
It had everything.
Copyright © 2004, bartcop.com
---
Show 32 is here.
To hear the radio shows, you must have a login and password.
Click Here to subscribe and get your login and password.


Click Here to listen to Part 1 of Show 32

Click Here to download Part 1 of Show 32
Click Here to listen to Part 2 of Show 32

Click Here to download Part 2 of Show 32
Click Here to listen to Part 3 of Show 32

Click Here to download Part 3 of Show 32
Click Here to listen to Part 4 of Show 32

Click Here to download Part 4 of Show 32
Click Here to listen to Part 5 of Show 32

Click Here to download Part 5 of Show 32
Click Here for the radio archives

If your GOP workplace doesn't want you to see the truth, use these mirrors.
http://www.bartcop.com/mirrors.htm
..

Shirley Manson of the rock group "Garbage."
Shrl, call The BartPhone, just to say "Hi!"
Plus, leave an e-mail address and I'll make you a BartCop Member - for free!
You can call the Bart-Phone at 918-493-1500
That would be really cool, and we'll catch you at The Joint on your next American tour.
---
bartcop.com and BartCop are trademarks of attempts at humor.






Privacy Policy
.
.