Ever try a Vaporizer?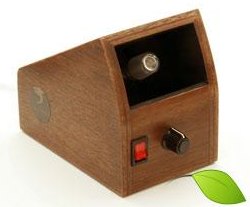 Some of them are $150, some are $669.
Who knows about these?
What do you get for that extra $500?

Let me exercise my mind-reading powers.
You're thinking about writing to say, "Vaporizers are good."
I already know that - I'm asking which one is better.
Does the $669 vaporizer get you there for less?
And therefore would pay for itself within a year?
If you know what you're talking about you could help a lot of people here.

Sidebar:
My good friend Dr Babs, PhD, told me you can get different highs depending on
what temperature you set your vaporizer, as in, a lower temp might give you a
body high where a higher temp might make you go all mental.
Anybody have experience with that?


Thanks to Randy C. for the support.