These talented people wrote in:
Subject: fund-raising with art

Hi Bart,
I love this idea and I would love to participate.
I'm a regular visitor to your site and have only contributed once, years ago.
Hopefully this is a way I can give a little something back!

Anyway, I make guitars. Tho, perhaps not exactly what you're envisioning.
I'll gladly donate this one to the cause and ship it to whoever you identify as the auction winner.

http://www.etsy.com/listing/117275880/the-student-model-cbg
Bob in Hillsborough, NC


Bob, that's quite a guitar - thanks.

Subject: fund-raising with art

Bart, pick whatever sculpture you want to auction. I'll take care of shipping the day you get your money.

http://www.etsy.com/shop/SmallThingsClay

Kathy


Kathy, thanks for that.

Maybe we should let the bidders pick one?


Subject: fund-raising with art

Bart, Mario's idea is a winner. I am a semi-pro photographer.
Here is a link to some of my work. Pic one and let me know.

https://picasaweb.google.com/115419976284914755759/Kavos#

Rick Pauline

Rick, thanks for that.


Subject: fund-raising with art

Bart -- Interestingly, the past couple of days I'd been thinking exactly what
Mario the Photographer suggested in today's edition of your blog so thought
I'd jump right on board and attach a couple of photos for you:

A black and white and a colored drawing -- pick one or use both if you wish.

People tend to be more attracted to color but I prefer my black and whites.
The Juggler is 9x12 and Beautiful day is 11x11.5. I sell my drawings for $200
to give you an idea of the value I place on them.

I live near Nevada City, CA and would love to send you some of our rain.
Right now 80 degrees sounds like a little bit of heaven!

Hope this idea brings in some cash for you...
Steve in Nevada City, CA See more of Stephen's art HERE

...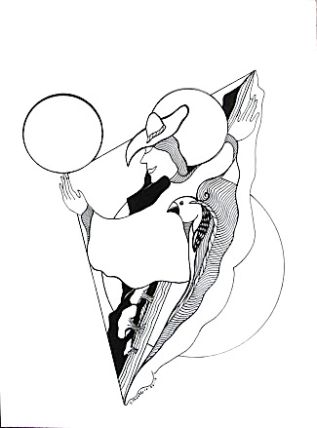 Steve, those are great - thanks
Anyone else out there want to trade a piece of art for some exposure?