---
Manley Hot Springs fishing trip

Manley Hot Springs is a sleepy little village literally at the end of the road about 165 miles due west of Fairbanks.
It's one of the few places left in Alaska where it's still possible to get away from the maddening crowds and relax in peace and quiet.

The drive out is always amazing and going through the mountains in the early morning
and watching the sunrise, drifting fog and changing colors was simply beautiful.

Moose on the road...

Drifting fog, early morning...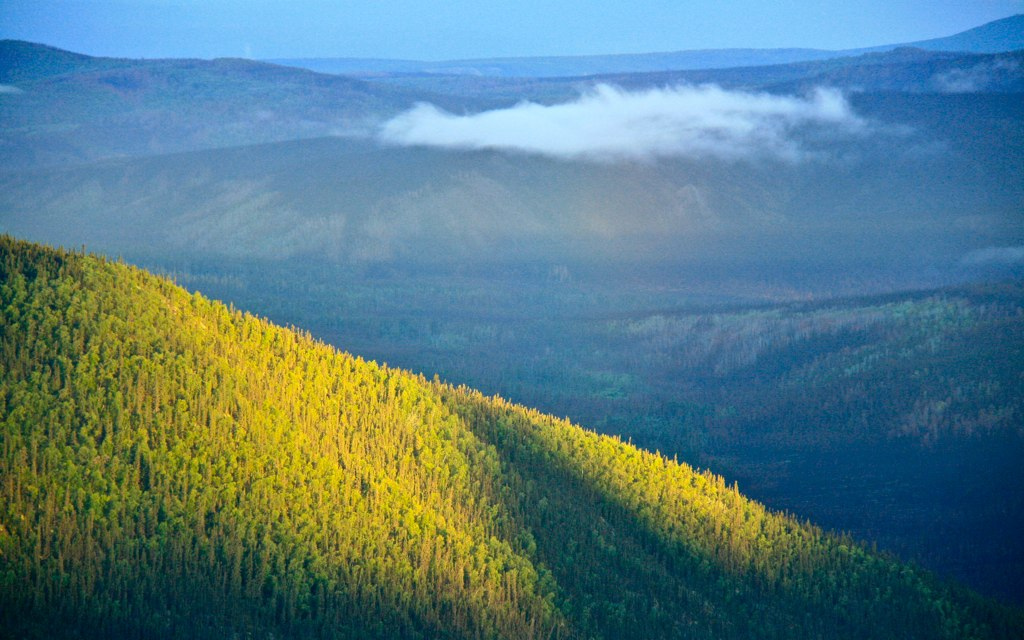 More from Manley Hot Springs Next Issue

---