This is odd,
but I tried it myself and it worked.
This looks like a picture of Albert Einstein, right?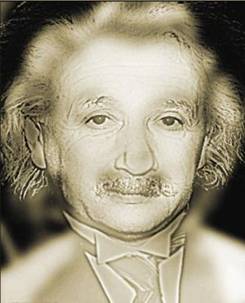 If you can back away from your screen about 8-10 feet,
the picture somehow changes into Marilyn Monroe.
Why is this important?


Because the idiot America voters keep voting to take more money out of their
pockets and give it to the super-rich who never worked a day in their damn lives.
Maybe if we can figure out what illusion the GOP uses to make them do that,
we could return America to the fiscal sanity of Democratic rule.

Send e-mail to Bart | Discuss it on The BartCop Forum | Comment on it at the BartBlog