Subject: this can't last
Bart, you wrote:
> The Democratic party can't last six more weeks.
> Somebody's gotta do something.

How much longer can Bart Cop last ?
Good question - we're swimming in an ocean of Democratic hatred.
I used to be here everyday, now I check in once a week
and can't even make it down to your pathetic Shirley stalking page.
Sounds like you're a real fan...
You don't seem to get it, the reason that people like Obama
is that they are tired of this kind of divisive shit.
We were united until about 90 days ago.
Can you remember who or what divided us?
We are tired of the last four years of Bill, and the 7 1/2 years of Bush.
We were tired of Clintons peace and prosperity?
For whom are you speaking?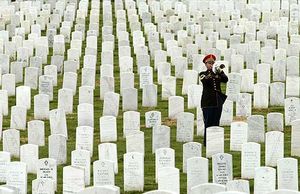 "He's not speaking for us..."
All fighting. Fight on Bart, Fight your way into obviation.
james
What you're saying is "Surrender."
Have we met?
My name's Bart.



Send e-mail to Bart | Discuss it on The BartCop Forum | Comment on it at the BartBlog