Subject: you sound ridiculous
Bart, you write:
> araw, many Democrats hate Carville as much as they hate the Clintons.
> Carville helped deliver that awful "peace and prosperity" crap that was the Clinton admininstration."
You over play the peace and prosperity card a bit much.
You might have a point.
Who wants peace and prosperity when we can have
death,
recession,
bankruptcy,
domestic spying,
Katrina,
kidnappings,
rapes,
torture
and a war that never, ever ends?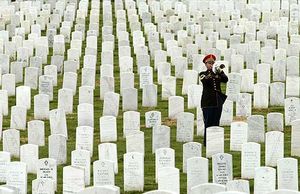 "Peace is over-rated!"

As if that could only happen on a Clinton watch?
You sound just as ridiculous as the clowns that think Reagan defeated the evil empire.
Jason A. Smith

Jason, it's always a good idea, when preparing to debate me, to ask yourself,
"Compared to who"before you make a fool of yourself in front of dozens.
Go ahead - name another president who gave us two terms of peace and prosperity.
Go ahead...


Who looks ridiculous now?



Send e-mail to Bart | Discuss it on The BartCop Forum | Comment on it at the BartBlog