POLITICS * HUMOR * U2 * CHINACO ANEJO * POKER * GLOCKS * GARBAGE * REVENGE * VEGAS

Show 82 is here
Radio Links below
Free samples below
---
Sept 27, 2005 Volume 1626 - Brownie points fingers
---


Back Issues

Contact us




In Today's Tequila Treehouse...

| | |
| --- | --- |
| | Dog & Pony show |
| | Bush steals... |
| | Cindy Arrested at WH |
| | FEMA rehires Brownie |
| | More Protest pics |
| | Cox exits Frist probe |
| | The Epicenter of Evil |
| | Iraq War is Lost |
| | Denise Richards's Sex |

Quote of the Day

"We will learn months after the
money was wasted or stolen that
the money was wasted and stolen."
--Keith Ashdown, vice president
of Taxpayers for Common Sense, Link







---
---
Quotes
"A lot of our production comes from the Gulf and when you have Katrina
followed by Rita, it's natural, unfortunately, that it's going to affect supplies."
-- The Oil Puppet, excusing BIG OIL's gouging even tho the refineries were spared Link

---
Senate's Dog & Pony show
Let me ask Roberts some damn questions - I'll break him
Excerpt:
John Roberts, certain to win confirmation as the nation's 17th chief justice, was hailed by
Republicans and Democrats alike as the "brightest of the bright" as the Senate on Monday
began its time-wasting handjob to make us think they're working.
Bush is already working on his next fascist for the lifetime appointment on the high court,
hinting that his next nominee would be a fascist woman or a Slappy-style, self-hloathing negro."
The charade was delayed for two hours while startled staffers try to get Senator Patrick Leahy's
head dislodged from the rectum of Bill Frist (R-Martha Problem). During the delay, Rush Feingold
sang for Roberts while wearing the Pirates of Penzance costume he got from Rhenquist's office.
"Judge Roberts' impeccable legal credentials, his reputation and record as a fair-minded person,
and his commitment to modesty and respect for precedent have persuaded me that he will not
bring an ideological agenda," said Sen. Rush Feingold of Wisconsin, as he winked at Roberts.
Afterwards, the two of them got a room.

Why are they bothering with this?
So Lindsey Graham can talk about how Reagan was for three weeks?
So Tom Coburn can cry like a bitch and work on crossword puzzles?
So the Democrats can (choke!) prove how "fair-minded" they are by appeasing Bush - again?
---
---
Bush steals
Put in whatever Bush was caught stealing today...
Link
Excerpt:


---
Thanks to Nolita
---
http://filmstripinternational.com
---
Subject: DC protest report
bart... it was AWESOME!!! i was shocked by the numbers of people there.
i wanted to get a WPE sign but they were all gone so i got a MAK sign... people loved that sign.
lots of thumbs ups and i was stopped by a lot of photographers wanting to get a good shot of it.
your signs were everywhere. one woman said "those bartcop signs are the best ones". true.
lots of folks didn't even know what a bartcop was so i kept tellin 'em to check out the site.
some of the better homemade signs - "impeach the shaved ape" - "off with his head" - "duck fubya"
- with pics of bushcheneyrummyrice "meet the fuckers" - just tons of great signs and good people.
it was HUGE. the effin thing went all day and... like in my dream when the shaved ape took the
whitehouse in 2000... 1600 penn was surrounded on all sides by 100s of thousands of good and
angry people. when i got in front of the whitehouse (near... al sharpton, cornell west, harry belafonte,
cindy sheehan, julian bond, jesse jackson and many other luminaries) the whole crowd was pointing
at the whitehouse and chanting, "Shame on you!" over and over for quite a while.
the d.c. police were videotaping the crowd but the march was totally peaceful. there were a few
(3 - LOL!) counter protesters/handjobs on one corner with a bullhorn trying to explain that the
terrorists were the enemies... not george bush. the got shouted down and then some by chants
of "Where's the rest of you????"
too funny.
anyway... it was awesome.
thanks for the sign, bro.

and then... the media barely covered it.

pete in d.c.

Dude, all praise to those who contributed (like you) and Jim and his professional team.
I couldn't believe how great the art and those posters looked.

---
Ashamed that she voted for Bush
---
Brownie re-hired at FEMA
Loyalty? Or to keep him from talking?
Excerpt:
A congressional panel on Tuesday is expected to scrutinize the decision to keep ousted
FEMA chief Michael "Brownie" Brown on the federal payroll.
Brown told congressional investigators Monday that he is being paid as a consultant to help
FEMA assess what went wrong after Katrina, according to a senior official familiar with the meeting.

What?
No medal for Brownie doing "a heckuva job?"

Tuesday morning - I'm watching Brownie testify.
As of 9:30 CST, he hasn't cried yet, but you know that's coming.
I have two questions:
"Who hired you? We want their names"
"Why did you accept a life-and-death job when you clearly had
no qualifications besides your blood-oath loyalty to the BFEE?"
Will the Democrats ask those questions?
Or might that anger Mr. Rove?

"Confrontation is wrong - Bart, you're evil!"
---
---
Sheehan Arrested at Protest
Peaceful arrest was planned
Excerpt:
Cindy Sheehan was arrested Monday while protesting outside the Monkey's cage.
Sheehan and several dozen other protesters sat down on the sidewalk after marching
on Pennsylvania Avenue. Police warned them three times that they were breaking the law
by failing to move along, then began making arrests.
Sheehan, 48, was the first taken into custody. She stood up and was led to a police vehicle
while protesters chanted, "The whole world is watching."

How did the 400 or so pro-war people respond?
"I would like to say to Cindy Sheehan,"Don't be an unthinking lemming." said Mitzy Kenny
of Ridgeley, W.Va., whose husband died in Iraq last year.
Wait - a pro-war woman who lost her husband wants Cindy to syop and think?
Lady, how many military wives have to be widowed before you change your mind?

---
---
Subject: DC protest
Bart,

Your signs were a big hit at the DC march. The "Worst President Ever" being the most popular by far.
All the signs were distributed by 10am leaving many marchers disappointed in not getting a sign to carry.

I contributed to the sign fund (twice) and feel gratified that the money was very well spent.
Please count me in if ever needed in the future.

One of your sign (Liars) made the front page of the Washington Post Sunday morning.
Give me a mailing address and I'll forward that section of the paper to you.

Keep up the good work.
Archie

Archie, that's way cool, thanks.
bartcop.com
PO Box 54466
Tulsa, OK 74155

---
---
Cox exits Frist stock probe
Cox gave him money - on the record
Excerpt:
Frist's office said last week the SEC had contacted Frist (R-Cat Killer) about why he suddenly
sold HCA stock (that was in a "blind trust") just before HCA stock took a nosedive.
HCA said last week the feds issued a subpoena to the company seeking information it believed
was related to the stock sales, and that the SEC had requested the same information.
Frist's liar, Bob Stevenson has said he had no inside information when he sold the "blind stock"
and that his objective was to eliminate any appearance of a conflict of interest...
...by selling the stock just before it crashed.
Did I mention it was in a "blind trust?"


"I get psychic when
I take Oxycotin."

---
Subject: bartcop signs in DC
Echoing Tom and Amy's comments on your signs --- very effective.
Heard multiple people say they were best signs there.
I picked up two of the new designs. I have on of the WPE signs from
the Counter Inaugural, which was my last time in D.C.
You posted a photo of me holding a " making a killing "sign next to flag drapped coffins,
with the backside of my Democracy Now cap on the right, and a Palestinian flag poking out the top.
The juxtaposition of the caskets and the words make it a great shot from moxiegrrrl.com.
Really glad I went.
Worth bumpy bus rides in the dark anyday.

Art

---

Unknown cool dude at unknown location
Anyone know this guy?
I'd like to share a shot of Chinaco with him!

He needs a free subscription to

---
Quotes
"We'll make sure that your money is spent honestly by sending
a team of inspector generals down there to review all expenditures."
--The Butcher of Baghdad, sending BFEE loyalists to "review" the money he's stealing, Link

This is why he appoints people loyal to him, qualified or not.
They got into government to rape it - not to help people.

---
---
Subject: BCR Show 82
Dude,
What a great show.
You were in the groove for sure.
You are getting close to real time.
I REALLY enjoyed it.
Jimotta

---
Thanks to J-Bird in LA
---
War is Lost
by Ted Rall
Excerpt:
Sectarian civil war, long predicted by yours truly and other antiwar types, has arrived in
U.S.-occupied Iraq. Sunni bombs killing a hundred people a day, spurred on by Al Qaeda
and a declaration of "all-out war" in retaliation for the Shiites' refusal to allow Sunni representation
in the next government, have become routine. Kurds and Arabs are assassinating each other
over oil rights. A year ago these developments would have sparked accusations, counterarguments
and fierce debates in the U.S. over what to do next.
Now no one cares.
---
Steve was in DC
---
Subject: Galloway a nutjob?
When did Galloway become a nutjob?
He's not a nutjob in my book.

Just because Palast and Galloway are having a clash doesn't mean we must pick sides,
This is the plague of the left, the unwillingness or inability to unite. I saw Galloway live
last week and he was an inspiration;
Either way, the left needs less infighting; we don't have to pick one or the other,
we don't have to make a spectacle of our every internal disagreement.
The stories about the organizers of the march having to declare a truce
amongst the several competing organizations just made me ill.
-Roger in LA

I glanced at the Palast-Galloway feud, but it was very long and very unfocused and
there's not enough time to get deeeeeeep into anybody's annoyance with the other.
Palast has been a rock for many years and Galloway did a brave thing but we
all agree that Chirstopher Hitchins is an asshole of Katrina-sized dimensions.
---
From Jim in DC
---
Peaceful Assault on the Epicenter of Evil

Link
Excerpt:
I was there for the march on 9/24. Based on what I observed and experienced, the Washington DC
police chief's estimate of 150,000 people was extremely low. My wife and I marched at the end of
the procession, which followed a 1.4 mile course, including a pass in front of the White House.
We carried our mock coffin draped with an American flag. (Ours was one of about 150 other mock
coffins which enabled the American public to finally see at least see a representation of the Americans
who have died in Iraq). It took us six hours to complete the march. We moved quite slowly due the
number of people joining the procession along the way. The people leading the march actually got to
the White House before we even started to move. Along the route, I saw throngs of thousands of
supporters lining the streets. The Ellipse, the area surrounding the Washington Monument, and several
adjacent parks were filled with demonstrators, before, during and after the march. ANSWER, one of the
demonstration's organizers, estimated that there were 300,000 participants. Truthout.org put the number
closer to 500,000. Based on what I witnessed, I estimate the number fell somewhere between the two.

---
Subject: How can I get a WPE sign?
Hey!

I was pleased to be able to join the thousands of others in Washington, DC on Saturday.
While marching (and shouting) my friends and I saw many of the signs which had messages
we agreed with particularly the one with your address on them..."Worst President Ever."
We tried to find one...we even scoured the trash after the entire march was over.
Your signs were very popular; there wasn't one to be found.
How might I get one now?

Thanks!
Peg

Peg, it as easy as chewing a pretzel.
Just go here http://www.bartcop.com/posters/ and you're all done.
Thanks for writing,
bart

---
ha ha
---
Quotes
"Rita is supposed to make landfall in Texas, which is good for
Barbara Bush because she can insult survivors closer to home."
--Bill Maher,

---
Never get drunk in public
Men learn lesson the hard way
Excerpt:
Too many drinks and the appearance of a dispute resulted in misdemeanor charges
against them and an overnight visit to the Orleans Parish Prison.
When Katrina struck they were in separate cells and hadn't seen each other since their arrests.
A pair of levees broke and the city began flooding and the guards ran away.
"I thought I was going to die in that jail. I was locked down in a cell made for two with five people,
no working toilet, no food, and no protection. People were panicking, breaking windows, setting fires
- anything to try to get someone's attention from the outside. No one knew if we were forgotten.
Three days later they [authorities] cut the jail bars and let us out. The water was up to my chest."

As of Friday 9/23, one of them is still in a Louisiana prison with murderers and rapists
- waiting to be arraigned by a judge so he can pay his misdemeanor fine or get out on bail.
Remember that the next time you get drunk in public.

---
Subject: The massage therapist comment was way out of line
Bart,
I am a massage therapist, and have 836 hours of training.
I have spent in excess of $15,000 for my training, and I am not a prostitute.
I am a 46 year old man in Denver, and I do remarkable work on clients in need of pain relief.
From the elderly, to cancer survivors, my work is beyond reproach.
Amber Frey has 540 hours of training from Golden State College.
I would appreciate a little less slander from your correspondents please.
Everything else is fine, keep up the great work!
Sincerely,
David A

David, I have no jihad with massage therapists.
I knew Frey was a loose woman from her tacky naked pictures and
from the fact that she traded body fluids with Scott the day she met him.
Didn't know she was a massage therapist until a few days ago.
---
Saw it on http://community.webshots.com/
---
Bush in a bottle
Excerpt:
There have been rumors of Bush taking to the bottle again.
Since alcoholics are never cured, this is possible.
The stress of having his ineptitude so publicly displayed as it was in
New Orleans and of having his every major policy collapsing before
his eyes would certainly tend to push him in this direction.
There are also rumors of very ugly behavior towards associates
and especially anyone bringing unwelcome news.
These rumors have sparked stories of the dangers of a drunken President.

---
Subject: Protest in Seoul
Bart, my stupid phone battery died; only got one photo of the seoul protest~
we got the word out!
You keep the hammer comin'!
We still love ya over here!
Mike
For more information concerning me or Korea University,
feel free to visit my homepage~ www.mikeblackwood.net

---

"Would you believe there's
no life after death?"
---
..

Click
Subject: donation?


We have more WPE stickers!
Free with any donation AND you get
ovals AND you get
an "I Miss Clinton" sticker.
Three stickers for one donation!
(If you don't miss Clinton, tell me and I'll leave that out.)
You can donate with PayPal...or snail mail.
bartcop.com
PO Box 54466
Tulsa, OK 74155
Click Here to subscribe or donate
..
---
Subject: the LA poster team
bart,
here's a pic of most of the LA poster distribution team.
from left to right: son of brian and brian (brian is a bartcopper who came with his family
- notice the bartcop sticker on the son's poster), chris e., who is a friend of mine who volunteered,
my tireless partner karin (leader of the LA team), and diane, who spontaneously helped out.
missing from the pic are chris r., who was busy stapling posters and missed the photo-op
and kim, who hadn't yet arrived. btw, the "impeachment is patriotic" poster that karin is holding
is another image that don, kea, karin, and myself created for distribution at the LA protest.
-neal
Click Here for Neal's west coast report
Neal, thanks!
You guys did great - again.
---
Bush allies keeping you from reading bartcop.com at work?
Surf anonymously
by entering bartcop.com HERE

---
---
Subject: If that was a thousand people, I'm Bush 41's brother
Saw a couple of your WPE signs on C-SPAN. Awesome!
Something tells me I wasn't the only one watching the event from a military installation...
PT

---

Ken and 40 friends took a train to DC from Florida.
---
Los'fer words - a Katrina story
Being invisible in Bush's America sucks
Excerpt:
When I showed up at the site there were over 3,000 people in parking lot, some medically fragile
but willing to weather the heat out of desperation for selves and family. For whatever reason, I was
the only mental health volunteer for all these people. Long story short, Red Cross forgot to bring the
checks and left people in the heat for hours while they tried to think of a way to spare the egg on their faces.
Water canteens were not coordinated until well after folks were dehydrated. No provisions were made
for the special needs. I found a lady in line that goes to my church to assist me in moving the medically
fragile indoors but there were so many and not enough room. One lady had a seizure, another passed out,
cracking her head on the pavement. People with oxygen tanks, three week old infants, dialysis patients,
85 year olds, all in the 100 degree heat with no shade for the promise of financial assistance to buy food
or shelter for selves and family. Some had been in line since four that morning. I've never felt so helpless
for my community. When I could take no more, against orders, I finally went down this endless line of
people, telling everyone to go home, RC forgot the checks, no help today. People were begging me,
yelling at me, crying. (I cried, too.)

---
"Everybody Hates Chris" on Google - Free

Link
Chris Rock's new show (on tiny UPN) outdrew The OC and Joey,
losing only to powerhouse Survivor. It was funny - see for yourself.

---
Subject: trading gore for porn
Hey Dude, Saw the protest signs on the page - awesome!
Gonna check out BCR Show 82 tonite, hopefully catch up on 81, too!
Have you seen this?
These pictures are definitely NOT what the press is showing!
Take care my friend.
T

T, I heard Randi Rhodes talk about that.
There is an allegation that our soldiers are trading "fun" shots of
bloody and dismembered Iraqi bodies for access to porn sites.
Imagine the Lynndie England pictures with headless corpses, etc.
Warning: Uncensored war pictures are tough to forget.

---
---

Get six CDs (the last three shows) delivered for just
Click Here to get the latest BartCop Radio Shows
Currently shipping...
BCR 80 2 cds
BCR 81 2 cds
BCR 82 2 cds

If you're not listening, here's a slice of what you're missing

Clip from just-released BCR 82
Click Here to subscribe and listen to all 82 shows

---
Thanks to Bert!
---
Quotes
"I'm not here to point fingers or assign blame."
-- Brownie, blaming Mayor Nagin and Gov. Blanco for his disaster
---
Bush hates black people

Turn your speakers on, language warning.

---
---
Random thought...
Have you noticed that the Bush administration is one disaster investigation after another?
With Clinton, we had fabricated, "We're so outraged!" sex scandals where nobody died.
With Bush, it's missing billions of dollars and thousands dead, again and again and again.
...and it's never Bush's fault - no matter how many thousands died - because only his friends are investigating.

---
Hi Sam, and Bart-

I just got back from the March on Washington.
What a thrill!

I got to the intersection of 17th and Constitution by 7:00am, and hooked up with other Bartcoppers,
including Mr. and Mrs. SuperSteve, who really ARE super, and Charlton from Kentucky!
Also saw many other Bartcoppers, and took some pictures of them with the signs.

We gave out all 600 of the signs way before the march started.
Out of all the signs that were being held out- the Bartcop signs were the favorites, in particular,
the "Worst President Ever" - I had several people beg me for mine after they were gone!
This was my first protest. I can't believe how many people were there!
And different types of people- Grandmothers, little kids, veterans, middle-aged,
single white women, like myself!- All types! It was really amazing!
The signs were a big hit, and definitely worth the money.

Everyone who donated should be very proud.
Many people were shocked that the signs were free.

Charlene in Naples, FL

Charlene - good point - we coulda sold those signs for $20 each :)
---
Marty's Entertainment Page
---
Subject: Bartcop signs
I don't watch TV, but I saw several BC signs in
photographs posted in diaries on Daily Kos.
Made me happy I helped put them there.
Pat in Cordova

Pat, you should feel proud.
We pooled our resources and spread the word on Der Monkey.

---
TV Stuff
Tonight - New Bones, House and Law & Order SUV does a crossover with regular Law & Order.
Premiers of Commander in Chief with Gena Davis (I predict a sucking sound) and Heather Locklear,
one of the cuter fascists around, re-teams with TJ Hooker on Boston Legal's premier.
Also, we tried to catch as many new show premiers to see what's worth watching this season,
and I'm having trouble separating Surface from Supernatural from Threshhold.
Why can't these nutty networks realize we can't meet 50 new people in ten new shows
in the same week and remember who they are when episode two rolls around?
---
Call the
...as heard on BCR 82
Put your comments on the next radio show.

918-748-1714
You have two minutes to record your message.
---
Subject: weekend protests
The coverage of the protests was buried on page 24 of our local paper.
It might as well not have happened as far as they were concerned.
I did see on the news where 400 pro-war people showed up Sunday.
The media just doesn't want to show that the majority don't support this war.
Tex

The whore media watches 200,000 people protest the war,
then when 400 show up the next day, they say the country is "divided."
I don't think a ratio of 500-to-1 shows that we're "divided,"
but the American whore media loves Bush and they love his bloody war.

---
---
Today's oil theft total
Iraq pumps 2,000,000 barrels a day,
(and that was before the 2002 Halliburton Upgrade)
times today's oil price which is $65.82 a barrel
makes $131,640,000 Bush stole just yesterday
Republicans and religio-crazies
say losing thousands of soldiers in
Bush's bloody war is acceptable.

1915 1920 have died for Bush greed,
five more since our last issue
---
Subject: a photo for you
Hi Bart (or Sam, whoever gets this)
I am a member of the www.georgewbush.org forum, and most of us there read bartcop.com
A few of us organized and went to the protest yesterday, and we immediately ran to get your signs.
(even though the rat bastards had 17th street closed off and we had to go ALL the way around to get to you)
Anyway, I thought you might like to see our group photo!
We are standing in front of the Washington Monument.
You would not believe the comments we got on the signs.
We couldn't go anywhere without being stopped and someone wanting to take a picture of us.
I know, between the 5 of us, at least 50 people said, "OH wow, I love that sign, where'd you get it???!!"
As we were taking our group photo, a man stopped and asked if he could take a photo with us!
From left to right, we are from: New Jersey, DC, Indiana, and Michigan!
There are no boundries with the internet!
Keep up the great work!
Jennifer
Jennifer, thanks for all that.
---
---
Random thought...
I read that Mandy Moore has released a "Greatest Hits" collection of songs.
She's what, 20?
Can anybody name a Mandy Moore song that was a hit?
I mean without looking it up?
I'm so old, I remember when an artist had to have hits to have a greatest hits CD.

---
---
---
Denise Richards in 'Sex, Love and Secrets'
Who knew she had a show on the WB?
..
---

..

---
Read the Previous Issue

It had everything.
Copyright © 2005, bartcop.com
---
Shopping online?
Use this portal
and they'll send bartcop.com
four cents from each dollar.
---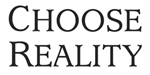 Click Here to see if reality
is a good fit for your life
---

Computer Tyme Hosting is owned by Marc Perkel, who first put Bartcop on the Internet back in 1996 and keeps
Bartcop online today. Marc hosts several other political sites including American Politics Journal, Political Strikes,
Faux News Channel, and interesting sites like the Church of Reality - a religion based on believing in everything that is real.

Our motto for this year is - "No Anti-Bush Site Left Behind". So - if you have an anti-bush site and you are
choking on hosting fees or dealing with threats - let us know and we'll help keep you online.

We also have that strongest server side spam filtering on the planet.
Check out Marx Mail for info on how you can have a Spam Free Email Account.
Perkel's new Church
If it's Real - we believe in it!
Click here to join the Church of Reality mailing list.
---
This space left blank.
---
To hear the radio shows, you must have a login and password.
Click Here to subscribe and get your login and password.
BCR Show #82
Always listen to the BCR shows first
before you let your parents, co-workers or your kids hear it.

Click Here to Listen to Part 1 of Show 82
Click Here to download Part 1 of Show 82

Click Here to Listen to Part 2 of Show 82
Click Here to download Part 2 of Show 82
Click Here to Listen to Part 3 of Show 82
Click Here to download Part 3 of Show 82

Click Here for the radio archives

..

shirley casting a spell

---
bartcop.com and BartCop are trademarks of attempts at humor.