Politics * Humor * Chinaco Anejo * Revenge * Poker * Feminist * Sweet Bixby Corn * Bartcop Radio * BC-Hotties *
| | |
| --- | --- |
| BCR Show 120 is here! | |
---
Tues-Wed July 3-4, 2007 Vol 2006 - Typical Bush
---

Note: Mickey Edwards is a religiously
insane mega-handjob like Jim Inhofe.
So, Bush has lost his mega-handjob base.


Quote of the Day

"The surge is working."
-- Kissyface, lying again, Link


Why did Connecticut send
that idiot-liar back to the senate?

In Today's Tequila Treehouse...

| | |
| --- | --- |
| | Gore invented Internet? |
| | Bush Pardons Libby |
| | Why I Hate Hillary |
| | Bush - Soft on crime |
| | Open letter to Cheney |
| | Why free Libby? |
| | If Libby Was Black |
| | Bush ignores Justice |
| | Mandy Moore movie |




---
Please visit our friends at brownbearpress.net
---
Quotes
"The Libby decision is yet another example that this Administration considers itself above the law.
This case arose from the Administration's politicization of national security intelligence and its efforts
to punish those who spoke out against its policies. Four years into the Iraq war, Americans are still
living with the consequences of this White House's efforts to quell dissent. This commutation sends
the clear signal that in this Administration, cronyism and ideology trump competence and justice."
--Hillary Clinton, Link
Send e-mail to Bart | Discuss it on The BartCop Forum | Comment on it at the BartBlog
---
---
Will the Press Idiocy Ever Stop?
by Robert Parry
Excerpt:
If someone submitted an op-ed to The Washington Post that quoted Marie Antoinette saying about
starving Parisians "let them eat cake," the Post's editors surely would strike the apocryphal quote
- and the op-ed author would be lucky to escape with a tongue-lashing about factual sloppiness.
But different rules continue to apply to made-up quotes for Al Gore. In a June 27 op-ed, Post columnist
Ruth Marcus couldn't resist tossing in one of the favorite joke lines of Campaign 2000, a reference to
Gore having declared, "I invented the Internet."
Except, of course, that Gore never spoke the Internet line anymore than the ill-fated French queen said
"let them eat cake." The fake "cake" quote was put into Marie Antoinette's mouth by French radical
propagandists much like the "I invented the Internet" quote was attached to Gore by his political enemies.
Yet, what does it say about the modern U.S. news media that such a misrepresentation could succeed
in modern times, helping to shape the fateful outcome of Election 2000 and even continuing into the
early days of Campaign 2008?
After all, Marie Antoinette lived more than two centuries ago, well before tape recorders and electronic
media existed. One could understand how a bogus quote might be attributed to a person when there was
no reliable way for taking down statements.
But there was no such excuse in 1999 when Gore's "I invented the Internet" quote was fabricated.
Indeed, the made-up quote derived from remarks that Gore made during a CNN interview with Wolf Blitzer.
Videotape and transcripts were readily available.
Send e-mail to Bart | Discuss it on The BartCop Forum | Comment on it at the BartBlog
---
Kids in Baghdad playing "execution."
This is what Bush brought to Iraq.
Gee, I wonder why they hate us?
---
Quotes
"Is there anyone--anyone who actually believes that Bush plucked Libby from the iron jaws of jail
for any other reason than, well...to make sure he keeps his lying mouth shut on the encyclopedia
of felonies and crimes committed by Bush and Cheney?"
-- Jeffrey Feldman, Link

But even worse, how lame are the Democrats?
They knew this was coming and they refused to warn Bush not to do it.
If Harry Reid and Nancy Pelosi had warned him in advance, the pardon would be seen as
a desperate move to keep Bush & Cheney from being ratted out.
But without the warning, the Democrats look shocked and bewildered.
Would you vote for fools who were constantly shocked and bewildered?
.
Send e-mail to Bart | Discuss it on The BartCop Forum | Comment on it at the BartBlog
---
---
Bush Pardons Libby
Commute now, pardon on January 20, 2009
Excerpt:
Bush commuted the sentence of "Scooter" Libby yesterday, sparing him 2 1/2 years in prison after a federal
appeals court had refused to let Libby remain free while he appeals his conviction for lying to federal investigators.
Bush, who for months had sidestepped calls from conservatives to come to Libby's aid, broke his silence by
following in his father's steps of pardoning the guilty to keep them quiet about presidential crimes.
The action touched off an immediate uproar from brain-dead Democrats who never saw it coming.
They accused the White House of circumventing the rule of law to protect one of its own.
We told the Democrats again and again to warn Bush not to do this - but have they ever listened to bartcop.com?
The helpless Democrats are always ten steps behind the cunning Republicans.
When offered suggestions on how to outwit them, Democrats always reject that help
so they act surprised when the goddamn obvious happens.
Send e-mail to Bart | Discuss it on The BartCop Forum | Comment on it at the BartBlog
---
---
Why I Hate Hillary
by Cathy Young
Excerpt:
The Clinton sex scandals gave the question of Hillary and feminism a new twist. Once again, Hillary found
herself in a quintessential pre-feminist role: that of the philandering husband's forgiving wife, standing by her man.
Some harshly criticized her for this stance, suggesting that she sacrificed feminist principle either for love or for ambition.
This criticism continues today - much of it, interestingly, coming from women. After Hillary's campaign video spoofing
The Sopranos, Maureen Dowd likened Hillary to Carmela Soprano, the mob wife who acquiesces in her husband's life
of crime as well as his adulteries: "Like Carmela, who was rewarded with jewels, watches and building permits for her
husband's infidelities with his goomahs, Hillary, too, found a way to profit from her husband's failings and flaws.

So, Cathy Young hates her, but she can't think of any new lies to tell,
so she quotes the Dragon lady - is that what passes for writing a column these days?
Send e-mail to Bart | Discuss it on The BartCop Forum | Comment on it at the BartBlog
---

$5.99
Proceeds go to the La Grange, TX animal shelter
---
Subject: Bush kept his promise
On September 30th 2003 Bush told reporters in Chicago, "If there is a leak out of my administration,
I want to know who it is. And if the person has violated the law, the person will be taken care of..."
Today Bush made good on his promise and took care of Scooter Libby by commuting his sentence.
Unfortunately there is only one remedy for a president who commutes the sentence of someone
who lied to cover of for his own crimes and that's impeachment. But the Republicans are standing
in the way and allowing Bush to continue to be lawless.
Marc Perkel
San Bruno, CA.
Send e-mail to Bart | Discuss it on The BartCop Forum | Comment on it at the BartBlog
---
I wonder if Andrew Sullivan and Jeff Gannon
know that Bush has another Top in his life?
---
Bush - Soft on crime
Excerpt:
Within minutes of the Libby announcement, the same Republican commentators who fulminated when
Paris Hilton got a few days knocked off her time in a county lockup were parroting Mr. Bush's contention
that a fine, probation and reputation damage were 'harsh punishment' enough for Mr. Libby.
Presidents have the power to grant clemency and pardons. But in this case, Mr. Bush did not sound like
a leader making tough decisions about justice. He sounded like a man worried about what a former loyalist
might say when actually staring into a prison cell.e
Send e-mail to Bart | Discuss it on The BartCop Forum | Comment on it at the BartBlog
---
---
Subject: Hillary and AIPAC
Link:
Excerpt:
Crazy-as-a-blue-firetruck Richard M most certainly DOES know a candidate
that "hasn't been bought by AIPAC" and won't "take us to war FOR Israel."
It's Saint Ralph Nader.
Send e-mail to Bart | Discuss it on The BartCop Forum | Comment on it at the BartBlog
---
Open letter to Dick Cheney
by The Devil (and Barry Crimmins)
Excerpt:
Have you forgotten that your job is to recruit souls to our cause? Oh sure, Luntz and Morris have determined that,
since you forcibly took office six and a half Earth-years ago, belief in Me has skyrocketed while faith in that little
socialist bastard Jesus Christ has flat-lined. But trends show a growing planet-wide disgust with evil. And all you
seem to manage is to put a face on it - a smug, sweaty face at that. This makes Me look ridiculous, and an entity
in My position cannot afford to look ridiculous.
Most recently, you've been telling people you're not part of the executive branch of the US government. No kidding!
You are on loan to the RNC from the bowels of hell, and it is the bowels of hell to which you shall return! And there
you shall remain a unless, of course, I reassign you as a soul-skimmer in one of those lovely mega-slums, which are
such a necessary part of the corporate profiteering that's led to the purchase of both American political parties for
such low, low prices!
Make no mistake about it, Cheney, your undead status is under review. I can't put it any clearer than that.
And even if you somehow do manage to escape diabolic recall, you'll be back here anyway if you keep
eating those baconcheeseburgers. (Even My powers are limited.)
Send e-mail to Bart | Discuss it on The BartCop Forum | Comment on it at the BartBlog
---
---
Subject: Scooter Libby
George Bush has lied again to the American people.
He promised he would not considering pardoning or commuting the sentence of Scooter Libby
until after the appeals process was completed. He just commuted his sentence.
George W. Bush has said it is open season against all our undercover agents in the world.
Let's not be surprised if more people in this administration do this again to get even with agents they don't like.
George W. Bush has proven he is just a liar,
John G
Send e-mail to Bart | Discuss it on The BartCop Forum | Comment on it at the BartBlog
---
Quotes
"Bush has stepped in to short circuit the rule of law and the system of justice in our country.
In so doing, he has acknowledged Mr. Libby's guilt for, among other things, obstruction of justice,
which by definition is covering up for somebody in a crime. By commuting his sentence, he has
brought himself and his office into reasonable suspicion of participation in an obstruction of justice.
The commutation of (Libby's) sentence in and of itself is participation in obstruction of justice."
-- Joseph Wilson, ,Link
Send e-mail to Bart | Discuss it on The BartCop Forum | Comment on it at the BartBlog
---
Click Here for Merchandise

Sean at Kennebunkport last Sunday
Join the rest of the world!
Show your disapproval of Bush with...
t-shirts, sweatshirts and hoodies
Get a free WPE magnet with each shirt!
---
Short on $, McCain lets 50 staffers go
Excerpt:
The campaign of John McCain, who once seemed poised to be his party's nominee in 2008, acknowledged
yesterday that it was in a political and financial crisis as a drop in fund-raising forced it to dismiss dozens of
workers and aides and retool its strategy on where to compete.
The campaign said the decline in contributions had left it with $2 million. It said it had raised just $11.2 million
over the last three months, despite McCain's promise to do better than his anemic $13 million showing in the
first three months of the year.

McCain has been running a suicide campaign all year.
His Kissyface-like insistence that Iraq is a "great success" 4 is what killed him.
He was never going to be the GOP nominee, something we told him time and again,
yet he continued down the suicide path hoping for a miracle that would never come.
He's been kissing Bush's Fascist ass for six long years, and we told him he'd never be president,
but he didn't listen and now he's standing there with nothing but a wrecked ship and a dead crew.
Send e-mail to Bart | Discuss it on The BartCop Forum | Comment on it at the BartBlog
---
Subject: immigration; a better idea
The immigration story is just another red herring tossed at us by Rove.
Personally I'm a lot more afraid of the American Taliban in Colorado Springs like Dobson
than I am of some poor campesino trying to, in the words of Beloved Leader, "put food on his family."
I do have a better idea, Bart: take the 26% that still worship at the feet of the Boy King -- you know,
the ones that would watch him sacrifice a baby on FoxNews! and then say that it was Hillary's fault --
and ship them to Saudi Arabia, where their particular brand of morality would be appreciated,
and then give the 12 million immgrants full citizenship. Bingo! Problem solved.
rdale in Utah
Send e-mail to Bart | Discuss it on The BartCop Forum | Comment on it at the BartBlog
---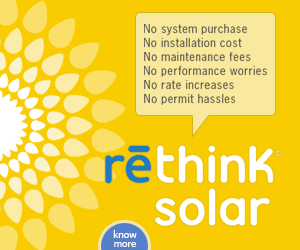 ---
Quotes
"The arrogance of this administration's disdain for the law and its belief it operates with
impunity are breathtaking. Will the President also commute the sentences of others who
obstructed justice and lied to grand juries, or only those who act to protect Bush and Cheney?"
-- Bill Richardson, Link
Send e-mail to Bart | Discuss it on The BartCop Forum | Comment on it at the BartBlog
---
Why did Bush free Libby?
Because he knew he could.
He knew the Democrats would just stand there with their heads up their asses and cry.
If he thought there was a chance the Democrats would fight back or take some action
he might think twice about breaking the law and fixing justice after getting caught.
But he knows the Democrats are paralyzed with fear.
They have been since Reagan stole his way into power.
There's no reason for Bush to follow the law.
If you rob a bank of every dollar they have and nobody even says, "Stop that,"
you're going to rob another bank the next day. When nobody says "Stop that,"
you rob a third bank, then the fourth and then the fifth and then you steal Iraq's oil.
Bush has been robbing banks for 6 years
and the pussy Democrats remain silent.
...
Shouldn't Democrats change their name of their party to "Gutless wimps?"
Send e-mail to Bart | Discuss it on The BartCop Forum | Comment on it at the BartBlog
---
---
Subject: Hillary supporter
I'm not a Hillary supporter. I've got a Barack ringtone on my phone right now.
But I do know this: If Hillary wins the nomination, God help anyone who tries to SwiftBoat her.
She and Bill have seen what playing nicely by the rules does to Dems - they get rolled.
Bill didn't get rolled by the attacked during his presidency, as evidenced by his poll numbers
as he left. Hillary will NOT be rolled.
There's a lot I don't like about her - her stance on the war until this year, her cozying up to Wal-Mart
and her general acceptance of the way coporations do business in this country - but I'll say this, she's a fighter.
I may admire Al Gore, but I'll be calling HILLARY Madade President.
This is one Dem who plays for keeps, and it's about time.
As you say, it's not a choice between Hillary and perfection,
it's a choice between Hillary and a Rethuglican.
Bill in Salisbury, MD
Send e-mail to Bart | Discuss it on The BartCop Forum | Comment on it at the BartBlog
---
---
---
What If Libby Was Black Or Mentally Retarded?
Excerpt:
Scooter Libby's sentence was "excessive," Bush said. In other words, two-and-a-half years in jail for perjury
is just way, way over the line in a case in which the White House and Scooter Libby undermined national
security; exposed a CIA agent's cover; and potentially damaged this agent's covert operation to track
unaccounted-for nuclear material (loose nukes) -- all orchestrated by the vice president and Libby to
sucker punch Ambassador Joe Wilson.
So the president all but pardoned Libby by commuting his prison sentence. The Republican-American pundits
and bloggers are, of course, applauding this action by the president for some reason, which is weird since the
same set of googly-eyed Cotton Mathers wanted President Clinton at least impeached and, at most, castrated
after he was caught lying to a grand jury about oral sex.

Bush set records for executing people in Texas because, "It's the law of the land."
But when he and Cheney break the law, it's time to show mercy to the guy who might implicate them.
Send e-mail to Bart | Discuss it on The BartCop Forum | Comment on it at the BartBlog
---
Subject: mutually exclusive
Excerpt:
I'm all for the Democratic front-runner,
but your responses to any Hillary criticism is getting silly.
I assume you'll be able to back that up?

Send e-mail to Bart | Discuss it on The BartCop Forum | Comment on it at the BartBlog
---
---
---
---
It pays to advertise on bartcop.com
Still at 2006 prices!
---
Subject: another Hillary letter
Excerpt:
I do not understand your backing of Hillary Clinton. You're normally semi-smart.
For the record, I'm going with the Democratic nominee, whoever that is.
Hillary's lead seems to be holding, so the smart money is on her - for now.
I hadn't visited your site in a while, and now I find this.
There are too many reasons not to support her:
I assume you'll be able to back that up?
Send e-mail to Bart | Discuss it on The BartCop Forum | Comment on it at the BartBlog
---
---
Bush is One Tough Hombre
by Paul Begala
Excerpt:
Tough enough to execute Karla Fay Tucker -- and then laugh about it. Tough enough to sign a death warrant
for a man whose lawyer slept through the trial -- and then snicker when asked about it in a debate. Even tough
enough to execute a great-grandmother who murdered her husband -- after he abused her. They asked Bush to
commute her sentence, telling him, "Betty Lou ain't a threat to no one she ain't married to." No dice.
Bush is tough enough to invade a country that was no risk to America, causing tens of thousands of civilian deaths
and shedding precious American blood in the process. Tough enough to sanction torture. Tough enough to order
an American citizen arrested and held without trial. But if you're rich and right-wing and Republican, George is a real softie.
Judith Miller spent more time in jail over the Valerie Plame smear than Scooter Libby.
Send e-mail to Bart | Discuss it on The BartCop Forum | Comment on it at the BartBlog
---
Subject: Perkel usually gets it right
Did Marc not read up on the case at all? He usually isn't wrong like this.
Wow!
The case has absolutely nothing to do with forced busing.
No forced school choice is involved in this ruling.
It is about self-selecting a school that might actually be further away.
The case was about spoiled white kids upset that race was a tie breaker for the
last few slots at magnet schools were people choose to get on buses and travel
miles to get to specific schools better in specific areas.
Racial identity is not racist. Denying someone something they deserve based on race alone is racist.
Helping break the monotony of all white magnet schools is not racist. Putting on blinders and assuming
race hasn't been a factor before this in the lives of the kids is actually more racist than trying to let things
even out a bit more for a very few of the last few slots at these specialized schools.
That is not at all what was involved in this decision.
zenferret
Send e-mail to Bart | Discuss it on The BartCop Forum | Comment on it at the BartBlog
---
---
Click for subscription info, FAQs and Options
Why subscribe?
There are 120 shows online to listen to.
That's a lot of BCR
Support bartcop.com
---
---
Marty's Entertainment Page
always has good stuff.
---
The Bruce Yurgil Toon-Off Round 24
Click to vote for your favorite Bruce Yurgil toon


Send e-mail to Bart | Discuss it on The BartCop Forum | Comment on it at the BartBlog
---
---
Iraq pumped 3.5M barrels daily before Bush invaded
and then they got their 2003 Halliburton upgrade
Bush is stealing $220,000,000every day.
No wonder they were so eager to start a war,
It's the biggest theft in Earth's history.
Exxon made $10B profit in 90 days

$100M a day - all profit - because Bush started a fake war
Some people celebrate Bush's bloody oil war...

Some don't.

x 3577 3583
I'm REAL tired of this war.
They got 6 over the weekend.
Who's the clown who
got us into this mess?
How much did BIG OIL make yesterday?
Exxon makes $108M - every day
Bush can live with that,
because Iraq's oil wells have no meters
and his front company is moving to Dubai.

$100M a day,
$200M a day,
$300M a day - where's that money going?
Bush has killed more Americans than Osama.
---
Quotes
"Paris Hilton got a tougher sentence than Scooter Libby."
-- mcjoan, Link

That's because the country rose up in anger and DEMANDED that she do time.
Democrats have no outrage.
They're afraid Mr Rove might be angry if they did.
Send e-mail to Bart | Discuss it on The BartCop Forum | Comment on it at the BartBlog
---
Subject: immigration/Israel
Concerning the illegal alien and Mideast problems, I have an idea.
First, the government buys all the land along the Rio Grande from the river
and 10 miles into Texas (emminent domain and twice what the land is worth).
The Israelis are offered this land, relocation expenses and seed money.
We continue to contribute aid at the current rate. This aid will decrease by 1/10 th each year.
This is the new Israeli state, they are completely independent and autonomous, with one condition.
This New Israel must closely monitor the new border and entry into the U.S.
Who better to identify potential terrorists and maintain order under difficult circumstances?
If Israel scoffs on any principle, even some sacred land blather, then we owe them nothing.
Cost? After the ten year period we will be saving billions not spent on aid or defending them
in a Mideast location and we save the cost of attempting to control this stretch of our border.
Illegal aliens in country get amnesty, it would be impossible to apprehend them all, process them, etc.
Keep up the excellent work,
Scutch
I like the idea, but it involves leaving their precious Sacred Sand.
They've proven again and again they'd rather watch their children die
than give up their precious Sacred Sand. It's called "religious insanity."
Send e-mail to Bart | Discuss it on The BartCop Forum | Comment on it at the BartBlog
---
---
Quotes
"I call for all Americans to flood the White House with phone calls tomorrow
expressing their outrage over this blatant disregard for the rule of law."
-- Joseph Biden, always late, always short, Link
Send e-mail to Bart | Discuss it on The BartCop Forum | Comment on it at the BartBlog
---
Subject: Supreme Court justices
Bart, it's no accident that the five U.S. Supreme Court justices who vote in lockstep with the Nazi's in
the White House are Roman Catholics. Liberals who think of the Catholic Church as liberal and progresive
have got to wake up to the fact that today's Catholic Church isn't "your father's Catholic Church!"
Ultra Conservatives like Robert Novak aren't convertiing to the Catholic Church because it's the church of
the Kennedy's, of Mario Cuomo, Phil Donahue and Danny Thomas! The Catholic Church in the U.S.A.
was liberal for a period of our history because most of its members at that time were needy recent immigrants.
But today's Catholic hierarchy have reverted to the Catholic Church's traditional identification with the establishment
and the wealthy. The more "faithful" to their church Catholics are, the more CONSERVATIVE they are because
Roman Catholicism is essentially conservative and antidemocratic, NOT liberal. For tremendous insights as to what
the Roman Catholic Church REALLY represents, see http://CatholicArrogance.Org .
One of the newest pages is about the multiple murders in and around the Vatican of the most agressive liberals
in the leadership of the Catholic Church in the late 1970's, including one and perhaps even two popes.
( See http://JesusWouldBeFurious.Org/murderedpope.html ).
Rev. Ray Dubuque,
creator of http://JesusWouldBeFurious.Org
(or http://CatholicArrogance.Org ) which shows why the Roman Catholic Church
should stop following the VICAR and get back to following Jesus Christ !
Send e-mail to Bart | Discuss it on The BartCop Forum | Comment on it at the BartBlog
---
---
Listen to BCR in your car
Donate$26 (or more) and get a

3 months of


6 BCR shows

Get BCR 115
and BCR 116
and BCR 117
and BCR 118
and BCR 119
and BCR 120
delivered by Claven

Six BCR shows
plus 3 months of BCR for $26 (cheap)
plus
A free WPE Magnet

all for just $26
PayPal to bartcop@bartcop.com
or
Charge it to your credit card
or
Check or money order to:
Bartcop.com
PO Box 54466
Tulsa, OK 74155
---
Subject: illlegal alien problem
Suggesting we deport 12 million illegal immigrants that come here to steal jobs
seems like a logical idea to me.
If not that then at least allow me to hunt down and kill them so i can protect my family.
John Grogan

John, protect your family from what?
Picking fruit at less than minimum wage in the 110 degree heat?
Send e-mail to Bart | Discuss it on The BartCop Forum | Comment on it at the BartBlog
---
---
Bush ignores Justice
Excerpt:
The Department of Justice maintains published standards for clemency orders
like the one George W. Bush gave Scooter Libby Monday.
Oh, and as for timing? The standards are very clear on that: "Requests for commutation generally are not
accepted unless and until a person has begun serving that sentence. Nor are commutation requests generally
accepted from persons who are presently challenging their convictions or sentences through appeal or other
court proceeding."
Did the president follow any of these guidelines? Not so far as we can tell. He didn't refer the case to the
Department of Justice pardon attorney, who therefore didn't consult with Patrick Fitzgerald and didn't ask
for an opinion from Judge Reggie Walton. And Bush granted Libby's request -- wait, did Libby even make
a request? -- before Libby began serving his sentence and while he was still challenging his conviction.

I didn't know Jeffery Toobin was a spinless wimp until yesterday.
CNN had on Nazi Joe Di Genova, who was crying about how bad poor Libby was treated.
He said again and again and again and again that Clinton pardoned Susan McDougal but
Toobin didn't have the balls to say, "Yeah, but that was AFTER she served her sentence."
Those bastard Republicans always pardon their co-conspirators and they do it because they can.
The spinless crybaby Democrats wouldn't show outrage if you raped their mothers on live TV.
Send e-mail to Bart | Discuss it on The BartCop Forum | Comment on it at the BartBlog
---
---
Quotes
"Judge Walton correctly determined that Libby deserved to be imprisoned for lying
about a matter of national security. The Constitution gives Bush the power to commute
sentences, but history will judge him harshly..."
-- Harry Reid, even more limp than Joe Biden, Link

I hate that "history will judge you harshly" horseshit.
It's like, "God will punish Hitler after he's dead."
No, WE want to punish Hitler and WE want to punish Bush.
How did I get in a party of lame-ass quitters and crybabies?
Send e-mail to Bart | Discuss it on The BartCop Forum | Comment on it at the BartBlog
---
---
Corn Heaven
I just got back from Conrad Farms in Bixby - they had:
Temptation - a bi-colored corn
Incredible - sweet yellow corn
Silver King - White and tasty
Precious Gem - bi-colored
Merit - yellow corn like when you were a kid
Sugar Pearl - extra sweet white corn
So now we'll celebrate the Fourth of July knowing Fascist bastards with an
approval rating in the twenties have hijacked the government but still
the Democrats are too scared to confront them. That makes me sick.
.
I'll be in a corn coma until Thursday - see you then.
---
Mandy Moore's new movie
See more of Mandy Moore at BC Hotties
---
Search bartcop.com
Thanks to bartcop.com subscribers.
We know you work hard for your money, so we take it as
a compliment when you throw some our way each month.
---
Read the Previous Issue
It had everything.
Copyright © 2007, bartcop.com
---
---
Shopping online?
Use this portal
and they'll send bartcop.com
four cents from each dollar.
---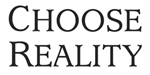 Click Here to see if reality
is a good fit for your life
---

Computer Tyme Hosting is owned by Marc Perkel, who first put Bartcop on the Internet back in 1996 and keeps Bartcop online today.

Marc hosts several other political sites including American Politics Journal, Political Strikes, Faux News Channel, Seeds of Doubt and interesting sites like the
Church of Reality - a religion based on believing in everything that is real.

Our motto for this year is - "No Anti-Bush Site Left Behind". So - if you have an anti-bush site and you are choking on hosting fees or dealing with threats - let us know and we'll help keep you online.

We also have that strongest server side spam filtering on the planet.
Check out Marx Mail for info on how you can have a Spam Free Email Account.
Perkel's new Church
If it's Real - we believe in it!
Click here to join the Church of Reality mailing list.
---
This space left blank.
---
To hear the radio shows, you must have a login and password.
Click Here to get your login and password.


BCR Show #120
Tutorial: How to answer a press whore's questions
and how not to answer a press whore's questions.


Every Democrat running for president should
listen to and memorize BCR 120.
With music mortar and comedy, such as:
Kathy Griffin gives it to Paris Hilton,
Jon Stewart gives it to the Catholics and
David Spade gives it to Hollywood boneheads.
Listen to it before you share it
There's a little language in this show.
Click to Listen to Part One of Show 120
Click to download Part One of Show 120
Click to Listen to Part Two of Show 120
Click to download Part Two of Show 120
The most excellent closing song is "Fly" by Andy Pratt
Visit http://www.andypratt.com and check out his music




Click Here for the BCR Archives

...
Got a Shirley picture we haven't run?
---
bartcop.com and BartCop are trademarks of attempts at humor