Marty always has good stuff.
---

Got it from

allhatnocattle.net








Osama was "murdered?"



Really?
You hate our Black President THAT much?


---
Quotes
"I flew with the 911 hijackers on the dry run, without realizing. I was shooting
'The West Wing' in DC at the time and I always took the flight that leaves Dulles
to Los Angeles that they eventually flew into the Pentagon. It was 11 days before 9/11,
I made the flight a lot and I didn't think anything of it."
-- Rob Lowe, who, like James Woods, flew on a dry run Link
Send e-mail to Bart
---
Bristol had her face stretched
---
Five post-OBL Obama mistakes

by Mark Halperin and TIME Whore Magazine
Link
1. Not getting its story straight:
I say bullshit charge.
Sure, three days later things are more clear than they were an hour after the attack.
2. Not giving Der Monkey Fuhrer enough credit sooner.

I say bullshit charge.
Bush said,
"I don't know where bin Laden is and I don't care. He's not important."
Why should we give that bastard any credit at all? Because he stayed with
My Pet Goat
instead of acting like a Commander in Chief during wartime?
3. Letting the photo debate get out of control.
If anything, this one's on Leon Panetta.
He said the photos would be released without asking his boss.
4. Letting the debate about the war in Afghanistan get out of control:


I say bullshit charge.
That's got nothing to do with OBL's death but I guess FIVE nit-picking
complaints sounds better than a measely FOUR nit-picking complaints.
5. Letting the debate about Pakistan get out of control:


I say bullshit charge.
How is Obama supposed to stifle free speech?
Obama did a great thing here - something Bush certainly couldn't pull off,

yet
Mark Halperin and TIME Whore Magazine
have nothing else to write about?

It's true: Obama could find bin Laden

and

cure cancer

and

balance the budget
and the whore media would list the reasons why he should've done it sooner.

FUCK YOU,
Mark Halperin and TIME Whore Magazine
Send e-mail to Bart
---
---
Quotes
"It is true that some information that came from normal interrogation approaches at Gitmo
did lead to information that was beneficial in this instance. But it was not harsh treatment
and it was not waterboarding."
-- Rumsfeld, who seems to be saying torture wasn't necessary to get information

Link




"We obtained that information through waterboarding. So for those who say that waterboarding
doesn't work, we got vital information, which directly led us to Bin Laden."
-- Rep Peter King (R-Stupidity) who seems to be saying the Bush bastards had a direct link to
Bin Laden eight years ago and either didn't know it or didn't bother to figure it out

Link




That seems to support my theory that the Bush bastards were toruring for the sheer fun of it.
If torture works (It clearly does) why didn't Bush get bin Laden?

BTW, that

(R-Stupidity)

is my invention from many years ago.
It's pretty widespread now.




Send e-mail to Bart
---
Finishing a Job: Obama Gets Osama
by Robert Parry


Link
Obama touched off American celebrations with his Sunday night announcement that
U.S. forces finally had killed Osama bin Laden, but that long frustrating hunt might not
have been necessary if George W. Bush had rejected neoconservative advice to pivot
prematurely from Afghanistan to Iraq in late 2001.

General Tommy Franks was overseeing the military operation aimed at capturing or killing
bin Laden when Rumsfeld relayed Bush's order to freshen up the invasion plan for Iraq.

Send e-mail to Bart
---
---
Click for subscription info, FAQs and Options
Why subscribe?
There are 171 shows online to listen to.
That's a lot of BCR
with more shows coming!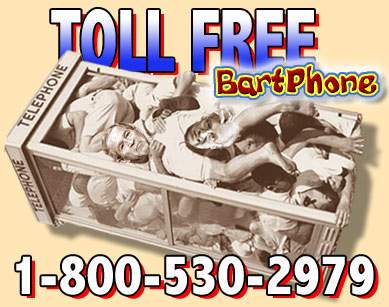 We're doing regular Radio Shows now,
so we need to hear from you.

Got a question? Got a comment?


Anyone else out there have graphics skills?


I could use new Bartcop Radio Graphics.
Anybody out there have any talent on loan from God?







You can select a monthly plan to provide recurring support.
Please sign up for whatever you can afford.
(Donations of any size are appreciated)


OR send a 'love' check to

bartcop.com
PO Box 54466
Tulsa, OK 74155 bartcop@bartcop.com

---
---
Tech-gadget writer needed
I saw an iPhone commercial that showed a guy paying for a
cup of coffee by flashing his phone at the cash register.
I need a tech writer to keep us up-to-date on new gadgets and apps.
Write as your own pace - no deadlines or schedules to keep.
We could probably use more than one - maybe a PC guy and an Apple guy.
Any techies out there interested in doing some writing?
Somebody wrote but I can't find it
Send your ideas to Bart
---
---
Cheerleader must pay $45K for
failing to cheer for her rapist
Link
Send e-mail to Bart
---
Subject: putting on my tin foil hat
Isn't there a possibility that bin Laden was going to be killed come hell or high water because,
if captured, he would've been happy to spill his guts about certain ... understandings ... with the
Illegal Thug Regime about 9/11?



It's a fact that OBL was recruited, financed and trained by Reagan's CIA. The bin laden family got




to leave America on 9-12 or so

because they had connections with the Bush White House





The Bush bastards, along with their good puppy whore press, is very good at deflecting that fact




just like nobopdy knows Prescott Bush was fined for helping Hitler - but nobody knows that.



The fact that we've had a nominal regime change of our own since then wouldn't seem to matter,
since we've seen that Obama is the illegitmate offspring, ideologically if not genetically, of the Bush Crime Family.



That might be a little harsh...



Seems to me you've raised that possibility yourself in the past. (Maybe I've learned from the best.)
Please don't let your bloodlust over the execution in Pakistan make your forget about who the
*real* criminals have been all along.
Dan in Montgomery


I'll try to keep my bloodlust in check.



Send e-mail to Bart
---
Saw it on
whatnowtoons.com
---
Rental place spies on you
Rent their computer, they watch you at home

Link


So, they must have quite a collection of photos back at the shop,



Send e-mail to Bart
---
Subject: Rejected
Hello Bartcop.com,

We regret to inform you that your site has been declined for Lijit Ads.
Your site did not qualify for the following reason:



Site is lacking in quality or quantity of content




Sincerely,
The Lijit team
adops@lijit.com



Well, I have around 10,000 pages up, so quantity isn't the problem.

Can you believe some advertiser refuses to work with

bartcop.com

?

Like I always say - American companies

do not

want to make any money.



Send e-mail to Bart
---
---

Subject: Please stop already
... with the jingoistic bullshit. I've been subscribing for something like 5 years
but you're apparently dead-set on making me stop, which I really don't want to do.

Like I wrote a couple of days ago, I'll celebrate, & I'll give George III in the White House
credit for actually accomplishing something, the minute he OKs the prosecution of the
American war criminals who have THOUSANDS of gallons more blood on their hands
than Osama ever thought about spilling.

Once upon a time, I would've thought you felt the same way ... but nooooo
-- one man gets killed & it's as if you revert to being the old
rah-rah-USA!-love-the-military-even-though-they-loooooooove-Bush Bart
who seemed to have changed his mind about that nonsense a few years ago.
Dan in Montgomery


The "jingoistic bulshit?"
I should be

unhappy

they got bin Laden?

I said the SEALS were
highly-trained perfectionists

who risked their lives
to make the world safer. Did that set you off? Do you disagree?

Since our government/military often does such horrid things,
why not let us celebrate when they get one right?



Send e-mail to Bart
---
---
Business slow? Time to advertise!
Banner ads by the day,


by the week

,
or by the monff Click Here to get more Hits
Even if business is slow,
let people know you're still here.
---
---
Dreams of Gutting Medicare
They won't rest until they've killed it
because the super-rich are tired of funding it
Link
House Republicans will not give up a plan to cut Medicare and eventually turn it over to the private market.

The Whore Post reported that Eric Cantor (R-Pedophile) suggested Wednesday that Republicans were
open to budget talks with the White House, including taking Medicare cuts off the table.

But Cantor's spokesman said that the old-people-hater planned to stick to the budget joke introduced by
Paul Ryan that would

cut trillions in spending

while

lowering taxes for corporations and the super-rich

.


I'm not worried - Obama will stop them.


(We really need a sarcasm emoticon)




Send e-mail to Bart
---
Subject: Obama/Bush
Of course Bush is pissed off that Obama got bin Laden.
The Bush Family Evil Empire is in business with the bin Laden Family Evil Empire.

The Bush crime family hates it when one their buddies goes down.
Nick in Nevada

Send e-mail to Bart
---
---
Check out the toons and stuff


on the Bart Blog!
---


Which is why you never caught him.

Bush never worked for anything in his life.
He was always given things and nobody gave him OBL


---
To WW Dogwood in Cypress, TX.
Please send me an e-mail so I can fix you up with some Bartcop radio.
Sidebar:
Maybe the funniest line in BCR 171 was Letterman's OBL Top Ten.

"Number Two: I need a house full of Navy SEALS like I need a hole in the head."
---
Wildlife Picture of the Day
Link
Send e-mail to Bart
---
---
Bartcop's Worldwide Computer Repair
We fix broken computers.
Can we fix yours?


Sign up now!
We come to you!
---
---
---
Guess the City
Link
I don't know, either, so send proof.
If you don't click, odds are this'll be
your home town
and your friends will wonder why you didn't recognize it.
---
Subject: last issue's mystery city
Last issue's mystery city
is
Queenstown, New Zealand
along the mid coast of Lake Wakatipu.

My nephew is in New Zealand doing his wine making thing.
Of all the subjects he could obtain a Masters in Wine Production!!!!!!

The lake's mystery is the "heart beat" causing it to rise and fall about 5 inches every five minutes.
Legend is the the giant Maori who was burnt to death in his sleep after stealing a chiefs daughter....
Zeek in Tucson
Send e-mail to Bart
---
---
Today's History Mystery
Link
Do YOU, the reader, have a not-too-obscure History Mystery picture?
Send e-mail to Bart
---
Subject: last issue's history mystery
What is
last issue's History Mystery?

Bart, that's
Babe Ruth

perhaps the most under-rated player ever.
He was a major league pitcher before becoming the home run king.

All this without the use of steroids.
He trained on booze and wild women.
Thurman
Send e-mail to Bart
---
---
Subject: donation
Bart, here's an extra $5 because you were right about Hillary.




Pete in Ashland




Pete, thanks for that.

If you're shopping online,
it never hurts to check Amazon's prices.
Click to Subscribe or Donate
..
or send a "Love" check to
bartcop.com
PO Box 54466
Tulsa, OK 74155

Thank you


---
---

Jennifer Love Hewitt - single again
Can't keep a man
?
Maybe she's no good in ...the kitchen
Link to Story
Check out
hundreds of
hot
Jennifer Love Hewitt photos
in
BC Hotties
---
Marty always has good stuff.
Click on the E!
---

Shopping online?
Use this Amazon portal
and they'll send bartcop.com
a few pennies from each dollar.

Use this link to Order

---
---
It had everything.
Copyright © 1996, 1997, 1998, 1999, 2000, 2001, 2002,
2003, 2004, 2005, 2006, 2007, 2008, 2009, 2010, bartcop.com


---

Looking for something in a back issue?
Search bartcop.com
Thanks to bartcop.com subscribers.
We know you work hard for your money, so we take it as
a compliment when you throw some our way each month.
---
---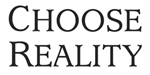 Click Here to see if reality
is a good fit for your life

---
Computer Tyme Hosting is owned by Marc Perkel, who first put Bartcop on the Internet back in 1996 and keeps Bartcop online today.

Marc hosts several other political sites including American Politics Journal, Political Strikes, Faux News Channel, Seeds of Doubt and interesting sites like the
Church of Reality - a religion based on believing in everything that is real.

Our motto for this year is - "No Anti-Bush Site Left Behind". So - if you have an anti-bush site and you are choking on hosting fees or dealing with threats - let us know and we'll help keep you online.

We also have that strongest server side spam filtering on the planet.
Check out Marx Mail for info on how you can have a Spam Free Email Account.
Marc Perkel's Church
If it's Real - we believe in it!
Click here to join the Church of Reality mailing list.


---
---
To hear the radio shows, you must have a login and password.
Click Here to subscribe and get your login and password.
Click to get to the Archived Radio Shows
BCR Show #171
Uploaded May 3
Click to Listen to Show 171

Right Click to download Show 171
(Hit 'Save Target As')



BCR Show #170 Uploaded April 14
...while the tornado sirens were going off.
Click to Listen to Show 170

Right Click to download Show 170
(Hit 'Save Target As')



BCR Show #169 Uploaded March 26
Click to Listen to Show 169

Right Click to download Show 169
(Hit 'Save Target As')
Dr. Drew Pinsky beat up a confused drunk with ftp.bartcop.com
lies while the whole country was piling on.
Didn't seem fair.
BCR Show #168 Part One Uploaded March 15
Click to Listen to PART ONE of Show 168

Right Click to download PART ONE of Show 168
(Hit 'Save Target As')

BCR Show #168 Part Two
Click to Listen to PART TWO of Show 168

Right Click to download PART TWO of Show 168
(Hit 'Save Target As')

.

What's your favorite Shirley picture?
(Send the picture, don't send a description of the picture.)
---
bartcop.com and BartCop are trademarks of attempts at humor