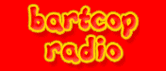 Bartcop Radio links are at
the bottom of
the page!

Politics * Humor * Chinaco Anejo * Trip Reports * World Series of Poke * Concert Reviews * Mountain Lakes * Bartcop Radio * BC-Hotties *
---
Wednesday, July 25, 2012 Vol 2910 - Shadowbacks

---












In Today's Tequila Treehouse...




Obama Widens his Lead

If Palin was Born Black...



'Batman' visits shooting victims




Pink Panty:

"Immigrants are Dirty"

Home prices have bottomed out

LA Bans Storefront Pot Shops

Rogue Doc Katherine Heigl

























---
---
---



No Olympics for You!

Quotes

When I read that an athlete was sent home before the Olympics began over a tweet,
I thought,"That must've been one hell of a nasty-ass tweet."
"With so many Africans in Greece, at least the West Nile mosquitos
will be eating food from their own home."


--

Greek Triple Jump Champ Voula Papachristou

Link


Yeah, I'd say that qualifies.

After working all those years to get to the Olympics,
she threw it all away by being racist or trying to be cute.




Send e-mail to Bart


---

Obama Widens his Lead
So why does it feel like he's in trouble?
by Liz Marlantes

Who says he's in trouble?

Link

Obama is defying political gravity – pulling ahead of Mitt Romney, even as pessimism
about the economy grows. The question is, how long can he keep it up?

He can keep it up as long as Romney is a super-rich douchebag who wants more for the super-rich.
I don't see that changing between now and November,

Obama has widened his lead over Romney. He's now six points ahead,
up from a three-point lead last month.

In the key swing states, Mr. Obama's doing even better.
NBC/WSJ has him leading by eight points in the top 12 battlegrounds.

This is good news for the president. So why does it feel as if he's in
a tougher spot than he's been in for much of the campaign?


Liz, you can "feel" any way you want to about this election.

To me, Obama is clearly ahead and not likely to lose that lead.

I can't explain why you can't see that.


Send e-mail to Bart
---
---
Shop Online
Amazon.com sells everything

Find your purchase then come back here
and use this link
and they'll throw the Treehouse some pennies..



Someone bought a Western Digital My Book External Hard Drive


$149
(cheap) with
FREE
shipping
Amazon donated
$6.00
to the Treehouse,
Seriously
everyone
needs an external hard drive.
Clouds
can be hacked, your external hard drive is safe.


Thanks for using

this link



Buy online
Free Shipping

Look for 'bartcop' in the link when you place the order.

Add the Amazon link
to your Favorites Bar



---
---
---

If Palin was Born Black...

Ain't nobody got time for that


Link
Send e-mail to Bart
---
Subject: gun rights
Bart you are giving the GOP too much credit.
You act as if they had integrity and belivved that people had a right to bear arms.

If the NRA said "guns are bad," the GOP would be against them in a heartbeat.
It's the money that makes the GOP act, nothing else.
McMurray




Also remember, the NRA isn't in the gun rights business.





They are in the money gathering business and racist, religious

Southern
gun-owners are among the easiest people to separate from their money.


Send e-mail to Bart
---
---
---
'Batman' visits shooting victims
That was a nice thing for him to do


Link
Christian Bale was in Aurora, Colorado, on Tuesday visiting victims of last week's deadly shooting.

Bale is said to have gone of his own volition, according to a Warner Bros. employee:
"Mr. Bale is there as himself, not representing Warner Bros.," some suit told The Denver Post.

Bale is seen here with shooting victim Carey Rottman -- who posted the above photo to Facebook
along with the message: "Wow!!! Thank you so much for the visit Christian!! What a great guy! Still in shock!"

Bale spent about two-and-a-half hours at the hospital visiting seven patients who were injured.
"The patients were really happy to meet Bale," Bill Voloch told the Post.

Send e-mail to Bart
---
---
Subject: Greetings From Outside The Mindless Void
Could the phrase "the American people" utilized by the media and politicians very often
in current political discourse be nothing more than fraudulent nonsense when considering
outside the reality that only exist in the mindless void in front of television, America is in
inhabited by an over-population of those where apathetic ignoranceof all things political
is their primary characteristic?

And how relevant are polls if those polled do indeed represent a cross section of" the
American people" who seemingly do not know any more than what they have seen or
heard on the corporately noise machine known as the MSM?

Just wondering?
Rob in Greenwood Village, CO


Send e-mail to Bart
---
Serious Drama

Go Paris! I like your spirit! Fight back!
Don't let them get away with this.
You did right asking for help on Twitter,
That's why Aunt Janet wants to take your phone away.
Think about 14-year old Paris's position:
She never knew her mother (supposition) her father was murdered in their home
by a family friend three summers ago, she can't reach her legal guardian and her
aunt and uncles are up to something that must be kept from Katherine's lawyers.
I smell a big rat.
My poker buddy Perry Sanders is caught right up in this drama.
Apparently Perry has brokered a truce with
phone-snatching Janet
and
her wish-we-had-jobs brothers to allow Katherine to call home but Sanders
(according to the story) was
not allowed
to see Katherine.
Why can't an attorney see his client?

What are they hiding that Katherine's attorney can't find out about?
What are phone-snatching Janet and her wish-we-had-jobs brothers trying to
accomplish by this kidnapping?
Katherine has custody of Michael's children and a
20% share in her son's huge estate
.
Her husband, Joe Jackson, and phone-snatching Janet and her wish-we-had-jobs brothers
were

completely left out of Michael Jackson's will

.
The story says phone-snatching Janet and her wish-we-had-jobs brothers
also tried to take Paris and her brothers to Arizona,
"to be with Katherine."
I can see Joe and the wish-we-had-jobs brothers attempting a financial coup,
but why is phone-snatching Janet a part of this?
BTW, since you aunts and uncles love money so much,
be nice to Paris.
In a few years she's going to have more money than anyone you know.
Send e-mail to Bart
---
---
Spend Money
,
Make Money
Advertise with Bartcop.com,
make more sales,
generate more income,
get rich like Romney.

Two days just
$35
One week just
$75
Let your costomers know
you have what they need.
---
---
Marty has new stuff every day
on her fine, fine Entertainment Page
Marty's TV Listings are the best!
Marty always has good stuff.
---
---
---
Storefront Pot Shops banned in LA

Link
Storefront medical marijuana shops have been banned in Los Angeles, in a blow to an industry
that operates in violation of federal law but has become the largest collection of pot shops in California.

In Los Angeles, city leaders have sought for years to control dispensaries amid complaints about acrid
smoke around very profitable, neon-lit storefronts that critics say supply recreational users. And parents
have expressed worries their children are being drawn to pot.



So why shut down everything?




If you have a complaint about "acrid snoke," send a cop over there and write them a ticket.




If they do it again, write them a $1,000 ticket.


If they do it three times,

close their store.





This is pretty basic stuff - have they tried it?




Why can't America ever do things the easy way?



There are some 750 registered dispensaries in Los Angeles and as many as 200 more
without proper registration, officials said.


Well Duh!
Then go after the 200 who are operating without a license.
What's wrong with LA?
Why arrest EVERY driver because

some

of them are driving drunk?




I read somewhere that, until they figure a better way to sell the stuff, they're allowing patients




to grow their own, but what if they don't know how? What if they can't use their hands much?




What if they do it wrong and it doesn't grow - then what?



Aren't there

any

smart people in California?

Send e-mail to Bart
---
Pink Panty Sheriff

"Immigrants are Dirty"



Link
A
rizona's Pink Panty sheriff, known nationally as a racist buffoon as much as his hardline
stance on illegal immigration took the witness stand Tuesday and faced allegations that his
trademark immigration sweeps amounted to racial profiling against Hispanics.

Joe Arpaio, (D-Racist) testifying Tuesday, was asked about the time he called illegal immigrants

"dirty."



Arpaio said that if a person were to cross the border on foot over four days in the desert
that person "could be dirty. That's the context on how I used that word."

Arpaio was without his typical bluster under questioning from lawyers for plaintiffs who say
his policies are discriminatory. He said he has the flu and is speaking in a more hushed tone
than normal, clearing his throat often.


Butt Joe, if they were stuck four days in the desert, wouldn't they be "stinking," too?

That way you could call them

"those stinking Mexicans."



Your base would

eat that shit up,
and all the while you can claim to the
fawning Arizona media you were just talking about their
"desert aroma."
Sure, Joe,
thaaaaat's
what you meant.
Send e-mail to Bart
---
---
Home prices have bottomed out

says Zillow, the real estate people
Link
U.S. home values appear to have bottomed out, posting their first annual increase
in five years, according to the newest Zillow market report, released yesterday.

Overall home values were up by 0.2 percent in the second quarter of the year compared
to the second quarter of 2011, the first annual gain in Zillow's Home Value Index since 2007.
Home prices have increased for four consecutive months and stand at a median price of $149,300.

"After four months with rising home values and increasingly positive forecast data, it seems clear
that the country has hit a bottom in home values," said Stan Humphries, Zillow chief economist.
"The housing recovery is holding together despite lower-than-expected job growth, indicating that
it has some organic strength of its own."


Let's hope Team Obama is handling this like they should...

Send e-mail to Bart
---
Subject: movie shooter


The gun club thought him unfit mentally (weird, bizarre, etc...) to associate
with them, so they must have reported him to the authorities, right?

After all, responsible gun owners would not want someone like that loose in society with guns.

Right?
Doug G

Send e-mail to Bart
---
---
What is today's Mystery Car?
Link
Subject: Last issue's Mystery Car
Link
Bart, that's a
Packard powered Bentley
race car from the '30s.
Keep Hammerin' Bart!
HotRod, (Disgusted Democrat)
Send e-mail to Bart
---
---
Check out the news and toons at
We're on Twitter
and
Facebook
If you follow 'Bartcop' on Twitter/Facebook
you'll know when
each new issue goes up.
---
American values?
God lives on the planet Kolob?
---
Cowboy mother drops assault charges
Dez Bryant theatened to kill her, police say
Link

Did Tony Romo buy her a new home?
Send e-mail to Bart
---
See more at
http://mariopiperni.com
---
Bartcop's Worldwide Computer Repair
Sign up now!
We come to you!
---
---
---
Subject: firewalkers
They're not Jesus-ready until they can dance over the coals while handling snakes.
Then they get dunked in the water to drown the snake and put out the fire.
I read it somewhere in the Baptist operators' manual.
Richard M



I don't think I believe it doesn't burn if you do it right.

Flames are glames, temperature is temperature.

Send e-mail to Bart
---
---
Obama's Mess: Medical pot in Montana

http://www.facebook.com/tom.daubert
"
I might get 20 years in federal prison because Obama
has a problem with the legal pot laws in
Montana
."
Link
Send e-mail to Bart
---
---
The GOP's War on Darkies


We're fighting the anti-progress GOP - can you help?

You could

PayPal

something to

bartcop@bartcop.com



Click to Subscribe or Donate
..

or you could send a "love" check to


bartcop.com




PO Box 54466




Tulsa, OK 74155




We accept credit cards
Thank you
I Was Born in July/December Bart
---
---
---
Today's Mystery City
Link
Subject: last issue's mystery city
Last Issue's Mystery City
?



Bart, that's the Swarovski Crystal Museum just outside of Innsbruck, Austria.
I have been there a couple of times. There is also a huge factory next to the museum
that makes the crystal figurines, jewelry, etc.
Mike M


Send e-mail to Bart
---
---
---
---
Today's History Mystery
Link
Subject: last issue's history mystery


Bart,
Last Issue's History Mystery


That's

Howard Cosell.

He became famous through his coverage of Heavyweight Fighter
Cassius Clay who became Mohammed Ali. Arguably, the greatest fighter of all time.
John in OH


Bart: The history mystery is

Howard Cosell;

the most popular and most hated sportscaster at the same time.

When I lived in Buffalo I heard about a bar that had a contest; "Throw a brick at Howard Cosell".
They'd have a raffle in the first half of Monday Night Football, and the winner got to throw a brick
through a TV when Howard was talking.


Tom C

Send e-mail to Bart
---
---
Subject: donation
Thanks to James W in Tucson.
Everyone is broke, but you're still buying some necessities, right?
Buying them thru Amazon helps keep

bartcop.com

on the InnerNets
and
you might even save some money.
.





Humor can get us thru the worst of times

so we will keep on.
As my buddy Ray Coleman used to say,

"Never quit!!"




Please remember the Bartcop Portal

when you shop online.


It never hurts to check
http://amzn.to/bartcop
prices.
---
---

Rogue Doc Katherine Heigl
Check out
almost 1200
sexy and tasteful photos of Katherine Heigl
in
BC Hotties

Thanks to Blue in Seattle for helping me corral the hotties.
---
Marty always has good stuff.
---

Shopping online?
Use this Amazon portal http://amzn.to/bartcop
and they'll send bartcop.com
a few pennies from each dollar.

Use this link to Order

---
---
---
It had everything.
Copyright © 1996, 1997, 1998, 1999, 2000, 2001, 2002, 2003,
2004, 2005, 2006, 2007, 2008, 2009, 2010, 2011, 2012, bartcop.com


---

Looking for something in a back issue?
Search bartcop.com
Thanks to bartcop.com subscribers.
We know you work hard for your money, so we take it as
a compliment when you throw some our way each month.
---
---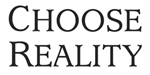 Click Here to see if reality
is a good fit for your life

---

Computer Tyme Hosting is owned by Marc Perkel, who first put Bartcop on the Internet back in 1996 and keeps Bartcop online today.

Marc hosts several other political sites including American Politics Journal, Political Strikes, Faux News Channel, Seeds of Doubt and interesting sites like the
Church of Reality - a religion based on believing in everything that is real.

Our motto for this year is - "No Anti-Bush Site Left Behind". So - if you have an anti-bush site and you are choking on hosting fees or dealing with threats - let us know and we'll help keep you online.

We also have that strongest server side spam filtering on the planet.
Check out Marx Mail for info on how you can have a Spam Free Email Account.
Marc Perkel's Church
If it's Real - we believe in it!
Click here to join the Church of Reality mailing list.


---
---
To hear the RADIO SHOWS, you must have a login and password.
Click Here to subscribe and get your login and password.
Click to get to the Archived Radio Shows
---
bartcop.com and BartCop are trademarks of attempts at humor