Politics * Humor * Chinaco * Revenge * Pokerfest Jersey * Ruthlessness * Bartcop Radio * BC-Hotties *
---
Election Day, Nov 7, 2006 Vol 1872 - Cheating bastards
---



Quote of the Day

"If you've got a relative in the military,
I wouldn't have your loved one in the
theater if I didn't think we'd win..."
-- Bush, lying again, Link

Every time his generals tell him we're losing,
Bush makes a speech saying, "We're winning."

In Today's Tequila Treehouse...

| | |
| --- | --- |
| | Totalitarianism |
| | Bush, Blair, Saddam |
| | Forget Arlington |
| | Robocalls - GOP cheats |
| | End of the Neo-Cons? |
| | GOP Dirty Tricks |
| | What if they steal it? |
| | Dissing Democracy |
| | Paris - Love or hate? |
---
Visit longtime, multi-year sponsor harmonycedar.com
---
Quotes
"They could make the Diebold machines work if they wanted to.
Proof - have you ever had an ATM machine give you too much money?
No, that doesn't happen because the banks are careful with their money."
-- some guy on CNN

Send e-mail to Bart
Discuss it on the Bartcop Forum
---
America's Slide to Totalitarianism
by Robert Parry
Excerpt:
If some last-minute polling trends showing a powerful Republican comeback carry through,
the end of America as we have known it for more than two centuries will be at hand.
The country might look the same, but it will have internally changed. Election 2006 will have been
the ratification of Bush's endless war abroad and the end of a constitutional Republic at home.
Voters will have endorsed the elimination of the "unalienable" rights handed down to them by
the Founders, instead allowing unlimited power to be invested in the President. George Bush
The Constitution and the Bill of Rights will have been turned into irrelevant pieces of paper.


Note: consortiumnews.com is the most important site on the internet
Send e-mail to Bart
Discuss it on the Bartcop Forum
---
Used with permission
http://www.mnftiu.cc
---
Quotes
"Imagine a world in which these extremists and radicals got control of energy resources."
-- America's self-styled Fuhrer, Link

Yeah, George, that happened in 1974, remember?
And your family crawled into bed with those extremists.
Your dad is a registered lobbyist for those extremists.
You are a lying son of a bitch, and I choose my words carefully.

Send e-mail to Bart
Discuss it on the Bartcop Forum
---
Bush, Blair and Saddam
A monster, a poddle and a madman
Excerpt:
There can be no doubt about the moral justice of yesterday's Baghdad tribunal judgment on Saddam.
He was directly responsible for the deaths of hundreds of thousands of innocent people, chiefly Kurds
and Shias, and arguably for many more killed in the Iran-Iraq war. Yet it is quite another matter whether
it is right or politically prudent to execute him, after the shambles of a trial that he has undergone.
Bush was always determined that Saddam should die - but at the hands of his own people rather than
those of Americans. Bush's handling of this issue restores one's respect for Pontius Pilate.

Send e-mail to Bart
Discuss it on the Bartcop Forum
---
---
Quotes
"Imagine the radicals and extremists taking over a country, and they were
able to manipulate the market, driving the price of oil, and saying, okay,
we'll reduce the price, all you've got to do is surrender.
-- Der Monkey, describing his six disasterous years in office Link

Send e-mail to Bart
Discuss it on the Bartcop Forum
---
Subject: The entertaining Christopher Hitchens
One thing is consistent in Christopher Hitchens's thought:
He's so much smarter than the rest of us. So very, very much smarter.
Oh, it pains him to think how stupid we all are.
For instance, until he came along, who else figured out that Bush was a loon?
Okay, about 70% of the electorate, but, I mean, besides them?
rm

In a sane world, (should I continue?) when a fuckstick like Hitchens or Sullivan goes "all in"
on a murdering Fascist monkey and then has to back up and apologize, why are they still working?
Dennis Miller paid for his mistake with his career - why not Hitchens and Sullivan?
Then again, Bob (Let's surrender early) Shrum is still working - why?
Why is Dennis Miller the only guy to pay for backing the wrong horse?

Send e-mail to Bart
Discuss it on the Bartcop Forum
---
---
Subject: Howdy Bart, here's an Oldie for Election Day
Hopefully, it's Ejection day (as in how many slimey, criminal Rethug Morons can we eject from DC)
Here's a couple of flash movies for you.
http://www.bushflash.com/nazi.html
Be sure to check out some of Eric's other animations, including my other favorite of his:
http://www.bushflash.com/critics2.html
Let's hope we have a night to drink in Celebration!
Cheers to ya Bart.
Lord StarFyre

If anything good happens today, I'm breaking out the Jesus Juice.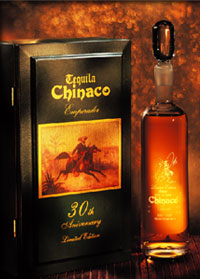 Send e-mail to Bart
Discuss it on the Bartcop Forum
---
Visit sendatee.net
---
Forget Arlington Cemetary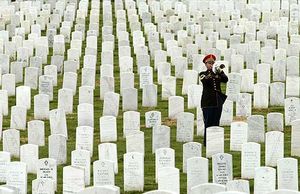 Excerpt:
The ones who started this war do not want you to see the ceremonies at Arlington. They do not
want you to hear the mournful sound of the bugle playing taps or the sound of the three-volley salute
fired for men who lost their lives to Bush's oil hardon. They would rather have Tuesday's elections be
a referendum on anything except another young soldier ending up here. The people who started this war
still try to tell the country that it is somehow essential to the safety of this country. The President rolls up
his sleeves, like a tough, regular guy, and says, "If we don't stop them there, they will follow us here,"
as if somehow his quagmire is essential to the future safety of Cedar Rapids. And then he is never near
a coffin at Arlington National if he can help it, and he acts if a solemn outdoor cathedral like this,
with a couple more military burials every week, does not exist.

Send e-mail to Bart
Discuss it on the Bartcop Forum
---
---
Quotes
"You can hang Saddam, but it's not changing the situation on the ground,
except to make two million Sunnis more angry with Americans and Shiites."
-- Max Cleland, victim of the Diebold bastards 2002, Link


Send e-mail to Bart
Discuss it on the Bartcop Forum
---
Subject: New Rules by Bill Maher
When they say Democrats will raise taxes, you say,
"We have to. Because someone spent all the money in the world
cutting Paris Hilton's taxes and not killing Osama bin Laden."

Send e-mail to Bart
Discuss it on the Bartcop Forum
---
Yes, the GOP values of rape, torture, murder, invasions,
secret prisons and illegal eavesdropping might be destroyed.
---
End of the Neo-Cons
Only a Canadian could be this optimistic
Excerpt:
Whether or not the Republicans lose control of one or both houses of the U.S. Congress on Tuesday,
the neo-conservative vision that has guided American foreign policy since 2001 has run its course.
The neo-cons' grand design lies in ruins, having accomplished nothing other than to shrink America's
stature in the world. The great unwinding of the American "benign global hegemony" first heralded by
neo-cons William Kristol and Robert Kagan in 1996 will commence after the election, when America's
political leadership will abandon Iraq and the neo-cons.

Send e-mail to Bart
Discuss it on the Bartcop Forum
---
Visit redtractor-usa.com
---
Quotes
"It's been difficult to govern, really, since 2000. The country has been
split down the middle and the Congress has been split down the middle."
-- Cokie Roberts, still the supidest whore in DC, Link

Sorry, Wolf, you're still Number Two.

Send e-mail to Bart
Discuss it on the Bartcop Forum
---
GOP Dirty Tricks
CNN reports trouble in New Jersey, where Demo Sen. Robert Menendez has a small lead
over Republican challenger Tom Kean Jr., son of the 9-11 cover-up bastard.
The Keane camp claims their doors were padlocked when they showed up today.
They blamed the Menendez campaign, but we know that's not true.
How do we know? Because Democrats don't have the brains or the sac to pull such a stunt.
Obviously, the Keane bastards padlocked their own house so they could get on CNN and
bitch about how mean those darn Democrats are, trying to sway undecideds their way.
The Democrats just don't want to win bad;ly enough to condier cheating - so they can't be guilty.
The Democrats are all about being "fair," even when the GOP brings a gun to a knife fight.
If the GOP bastard drops his gun, the Democrat will step back and wait until he has time
to pick up his illegal weapons because we don't want to win if we can win like an angel.
You'll probably be able to guess, I'm in a REAL fucking bad mood today.
I think we're going to witness another rape of democracy.
Maybe something will happen to change my mind.
Please, God, make me look foolish tomorrow.

Send e-mail to Bart
Discuss it on the Bartcop Forum
---
Post-Halloween Special - 1M shirts for $7M
(Must be shipped to same address)

We have a few shot glasses left.
---
Robocalls - the latest GOP way to cheat
Tuesday, November 7, 2006
Excerpt:
Rozanne Ronen got the call -- "Hi. I'm calling about Melissa Bean ..."
Then she got the call again and again and 20 more times.
"They are very annoying," Ronen said.
Pat Vockeroth received the calls too -- "Hi. I'm calling with information about Tammy Duckworth ..."
"If you only listen to the first sentence, you think they are from the Duckworth campaign," she said.
But the calls are paid for by the cheating bastards at the Republican Congressional Committee.

Sons of bitches...
Our side would never do that - it wouldn't be fair.

Send e-mail to Bart
Discuss it on the Bartcop Forum
---
Seven reasons to vote today
---
Random thought...
They say we're going to take the House.
I ain't believing nothing until oh, about Friday.
If FOX Whore News says we took the House by Friday, I'll believe it - maybe.
The senate is a different matter.
They say we could take the senate if we win in Virginia and Tennessee.
The bad news?
Both those states are racist sons of bitches states.
When Macaca used his ugly slur on that dark guy, the racists loved it and he went up in the polls.
When the story came out that Macaca had stuffed a bloody deer head in a black family's mailbox,
the racists loved it and he went up in the polls.
They say southern Virginia is as racist as Oklahoma - hard to believe that.
More bad news - Tennessee is also a racist sons of bitches state.
When Corker ran that ad about Harold Ford banging white women, it helped the GOP.
How are decent people supposed to win an election in a country as racist as ours?
When the president is a racist bastard, he sets the tone for all the other racists.
...and then we have the Diebold problem.

Send e-mail to Bart
Discuss it on the Bartcop Forum
---
---
Subject: Ted Haggard
Bart, you wrote:
> I wonder - do they hate Haggard now?
> Do they hate him because he's "one of them?"
When I read this, I read it the opposite of how you wrote it
(wonder how often that happens, huh? And YOU get blamed for it.... ha!).
I read the "they" as being the gay community and the "them"
as being "homophobic evangelical conservative bible thumper".
To be honest, it COULD be read that way... I know if I were gay
I wouldn't want a scumbag like Haggard being one of "my team", whatever that means.
But then I read
> Or is this their opportunity to see that "good people" can be gay, too?
And realized I'd read it wrong :)
Greetings from Mexico, I'll be watching the election closely...
-Ricardo

In Mexico, they riot in the f-ing streets when their votes are ignored.
In America, we say, "Wait till next time" and go back to sleep, forgetting about Diebold.

Send e-mail to Bart
Discuss it on the Bartcop Forum
---
---
Subject: Keep up the good work
Bart,
It felt so good to vote today. I don't remember ever being so happy to vote.
Every vote for a Democrat was a big NO! to bush, cheney, rove, rumsfeld, and the republican congress.
If the Dems don't win they will think they have a mandate to attack Iran and take away more of our freedoms.
Keep up the good work, unfortunately your job is not over.
Michael Mc,
Mac, you're more optimistic than I am.
Please, God, let me look foolish tomorrow.

Send e-mail to Bart
Discuss it on the Bartcop Forum
---
Ken Mehlman is voting for Bush's values.
---
November Special
Chinaco Anejo shortage
If you come across a bottle of Chinaco Anejo
and send it to me,
I will fix you up with a year of BCR membership - a $120 value.
bartcop.com
PO Box 54466
Tulsa, OK 74155

Send e-mail to Bart
Discuss it on the Bartcop Forum
---
---
Quotes
"I've always said, 'Create an informed number of people who participate
in the process and vote, that will effect change,' and that has happened."
--Rush the Pigboy, on why half the people think Saddam caused 9-11

Send e-mail to Bart
Discuss it on the Bartcop Forum
---
Subject: 'We have Osama and we're not giving him up' ?
Excerpt:
I'm just going to presume that you had a few shots too many before you
wrote this silly crap, because it's not even logical.
Longtime readers already know where this is going.
You're going to say goofy stuff and then I'm going to mock you.
I'm alligned with science and logic - why be my enemy?

Send e-mail to Bart
Discuss it on the Bartcop Forum
---
Visit dissentisterror.com
---
Diebold bastards and the BFEE
I just watched a test go bad on HBO's Hacking Democracy.
They seemed to have performed a scientific, controlled test - it failed.
They had eight people vote on the question, "Is Diebold secure?"
On command, Six people voted YES and Two voted NO.
The results came back Seven to One using the Diebold system.
That's a 12 percent failure rate - enough to elect a monkey to the White House.
The question now is - does anybody care?

"Bart, you always complain about something!"

Send e-mail to Bart
Discuss it on the Bartcop Forum
---
Subject: Kerry who?
Who is still talking about Kerry.
Uh, ...assuming that's a question, ...the political world?

Why, Bartdrunk and his buddies.
Thank You for being Karl Rove's dream
Skeeters2525@aol.com


Send e-mail to Bart
Discuss it on the Bartcop Forum
---
Random Thought...
OK, it's Election Day, it's too late for an October Surprise.
What does that mean?
Diebold pops up first. The Fascist bastards are going to lose trillions of dollars
plus their freedom if we get subpoena power, you can bet the House that it's
not going to happen - but what have we missed?
Since I have no brains, no staff and no time to research, I guess from the gut.
My guess is with that last Tort-Leg they just passed, there is wording in there that
Bush and his thugs can never be held liable for anything no matter what, forever.
That gives them the legal freedom to retire to become The Boys from Brazil
with the $300M they stole from under our noses every day for over three years.
They have trillions in the Kuwait safety deposit bank - so they just don't care.
They have more money than any crooks in Earth's history, so they can retire to
their private country and let the world around them crumble - because thay can afford it.

Send e-mail to Bart
Discuss it on the Bartcop Forum
---
---
Want to trade links?
---
---
Quotes
"I would encourage the media to abandon exit surveys on Election Day and do what we do...
(He means write a check to Diebold.) Don't build a model that you try to build your own thoughts
into of what you expect it to be. In 2000 the exit data was wrong on Election Day.
In 2002, the exit returns were wrong on Election Day. And in 2004, the exit data were wrong
on Election Day -- all three times, by the way, in a way that skewed against Republicans
and had a dispiriting effect on Republican voters across the country."
--RNC Chairman Ed Gillespie, "GOP Wants to Kill All Exit Polls" Attribution

They are trying to cover their tracks.
The 2000 exit polls were right - we won that election.
The 2002 exit polls were right - we won that election.
The 2004 exit polls were probably right - we might have won that election
but Kerry surrendered before they had a chance to check the recount. (2006)
They want exit polls done away with because it conflicts with the paid-for Diebold results.
They want you to think people vote, then lie to the pollsters as they walk towards their car.
If only we could get Kerry or Gore to ask a few questions,
...but I guess they have other priorities?
We're not going to win another election until we get a verifiable count.


Note: That's from bartcop.com Volume 1440, dated Nov 11, 2004.
After we lost the third stolen election in a row I begged the lazy Democrats
to address the Diebold - but they had other priorities, like asking us for money.
We might end up winning something today, but if we do, it'll be by accident.
Maybe the Diebold bastards will attach the blue wire instead of the green wire
and we'll get all the stolen votes that were earmakred for the GOP bastards.
How did I get in this party whene they don't care if they win or lose?

Send e-mail to Bart
Discuss it on the Bartcop Forum
---
---
We're going to try the blogging experience again.
We want to enable you readers to comment directly to the page.
We're not changing to that - we're adding that.
This page will stay, but we'll be blogging there.
It's going to be http://bartblog.bartcop.com Check it out.
You can remember that, right?
Thing is - we don't know what we're doing.
We need some technical help getting things to work.
If YOU know about blogs and WordPress and how to set up mods
and how to streamline the free flow of ideas, etc., etc.,
Trust me, I need all the help I can get.
---
---
Subject: Kerry, give it a rest
Re: Kerry
I'm a vet. I got the joke.
You've failed to point out that he's told this same joke (correctly) before.
I did not know that.
It's a pretty lame joke, correctly told or not.
I realize all politicians tell lame jokes, but why not take the next step
and hire someone to write intelligent jokes that score and make you laugh?
Bill Maher can do it.
Chris Rock can do it.
Jon Stewart can do it.
Maybe the Democrats should pay $1000 to any e-mailer who sends in a killer anti-Bush joke.

Read Kerry's legislation. Much of it (where applicable) is 100% pro-veteran.
Why don't you mention that?
I can't name a single piece of legislation that Kerry has sponsored.
That's his fault.
He ran for president, I paid attention, but I still can't name one piece.
He had the natonal stage for what, 100 days in 2004 and failed to mention that?

You sound just like the right wingers.
That's the easy refuge of someone withour the facts. I sound nothing like a right-winger.
The problem is, when Kerry rolls a gutterball, you want me to say he's a great bowler.
Truth is, Kerry's a horrible communicator so we need to stop giving him a microphone.
The GOP wants a mic in his hands every night - because that's power-in-the-bank for them.

Bush made a joke about WMDs that our GIs died looking for.
Kerry left one word out of a joke.
No need to explain to me than Bush is worse than Kerry. I think Kerry's heart's
in the right place, but his mistakes are hueueueueuege. Like Michael told his consiglieri:
"He's got a good heart -- but he's weak, and he's stupid, and this is life and death."
And before you fire back on that, remember he lost to the stupidest crook in American history.
It's more than life and death - it's the history of the planet in the balance.
Forgive me if I don't put John's feelings first.

Let it rest man. None of us is perfect. We all make mistakes.
I get that - but Kerry's mistakes change history - for the worse.
The question isn't, "Who's perfect?"
The question is "How do we keep from blowing our last chance at a future?"
I suggest that starts with Kerry retiring so a fighter can take his place.

It never ceases to amaze me how so-called liberals are quick to criticize our own.
The republicans don't do this. Whatever disagreements thay have are conducted behind closed doors.
I'm with you - I've given that speech 100 times, but no matter what, we have to take the
spotlight off our Speaker Emiritus of Bungling and point it towards someone who can win.

Why do Democrats fault Lieberman for his public criticism then engage in their own?
At least we know where Lieberman is coming from.
True - he's coming from the Bush camp.
"Things are going great in Iraq" is not where we Democrats are coming from.

But I've noticed your defensiveness about any criticism of Hillary.
Odd, doncha think?
I'm all about listing the facts.
One fact is Kerry is a threat to our party whenever he opens his mouth.
You can claim that's an opinion - I say it's a fact and history is my Exhibit A.
If you (or anyone) has a Hillary fact that others need to know - send it to me.
But "Mena Airport" or "She murdered 40 people in Little Rock" aren't facts.
Neither is "She thinks she's so smart" and"We've had enough of Bush-Clinton-Bush-Clinton."
Sincerely,
Honorably Retired Vet

I took a minute to assess your point of view.
Please take a minute to assess mine, and a shot of Chinaco Anejo for your service.
To gaining subpoena power before midnight!

Send e-mail to Bart
Discuss it on the Bartcop Forum
---
---
The net's best advertising deal
advertise on bartcop.com
---
What if they steal this election, too?
Excerpt:
John Dean, in Conservatives Without Conscience says the GOP is "capable of plunging this nation
into disasters the likes of which we have never known", while Matt Taibbi in this week's Rolling Stone
writes that this Republican-controlled Congress is "the worst Congress ever... a stable of thieves and perverts."
We seem to have forgotten how pre-election polls and even exit polls taken on election day have consistently
-- since the year 2000- -born little relation to the "official" voting tallies. Yet Democrats have raised little hue
and cry over the Republican-funded and Republican-controlled voting machines that now record 80% of the
nation's votes. Nor have Democrats called our attention to the Republican strategy of capturing the office of
Secretary of State in key battleground states (in preparation one assumes for the election of 2008) so that
they can replicate one, two, many Katherine Harrises and Ken Blackwells across the land.

Thanks to David D in Anchorage.

Send e-mail to Bart
Discuss it on the Bartcop Forum
---
---
Tonight - Join us in the live chat room
Spend a few minutes with us
Either way, we'll witness history together.
Will the Fascist bastards continue to ruin Amerikkka?
Or will the scared pussies get the subpoena power they need to clean up the cesspool?
Jon Stewart with Colbert will be live tonight, probably with more reliable news than the
bastards at FOX and CNN who allowed Bush's relatives to call thre race got his cousin,
which caused the other sheep networks to fall in line because they're not in the news business.
Send e-mail to Bart
Discuss it on the Bartcop Forum
---
---
---
Marty's Entertainment Page
always has good stuff.
---
I'm in line at the bank today when I saw this:
So the same bastards who count our vote "fairly"
are counting our money just as "fairly?"
---
Disregarding Democracy
by Ivan Eland
Excerpt:
Cheney's remarks about U.S. national security policy once again point out the
Bush administration's haughtiness and disdain for checks on executive power.
"You cannot make national security policy on the basis of that [election outcomes]," he said.
"It may not be popular with the public. It doesn't matter, in the sense that we have to continue
the mission [in Iraq] ... and that is what we are doing."
No matter what the outcome of the elections, U.S. policy in Iraq will go "full steam ahead,"
according to Cheney. Apparently, U.S. public opinion on the most important issue of this
administration's tenure doesn't count.
Similarly, the Bush administration has also decided to ignore Iraqi public opinion. Opinion polls in Iraq
indicate that a large majority of people wants a timetable for U.S. troop withdrawals. If the main goal
of the U.S. invasion and occupation was to set up a democracy in Iraq, shouldn't the administration
pay more heed to the wishes of the Iraqis? Yet the administration refuses to even consider a
"phased withdrawal" as an option.

Bush invaded Iraq to steal $350M a day - and he's been wildly successful.
He has no intention of bringing them democracy.
We'll have dollar gas before Iraq gets democracy.

Note: consortiumnews.com is the most important site on the internet
Send e-mail to Bart
Discuss it on the Bartcop Forum
---
Subject: wore my WPE shirt to vote
Bart, your WPE t-shirt "amounts to electioneering."
Had a little controversy as I went to vote - I wore my WPE T-shirt and had no problems.
One of the poll workers wanted to know how to get one and of course I told her.
When my wife voted, she also wore her WPE and the same poll place told her it was electioneering.
Wrong!!
Placing campaign signs within 100ft of a polling place or soliciting votes is electioneering,
also if one wears a T-shirt promoting a candidate or a measure on the ballot.
President Chuckle Nuts/Monkey Boy is not up for re-election is he?
No reply!!
WPE T-Shirt - 1
Poll Worker - 0
Keep Hammerin,
California Dave

Send e-mail to Bart
Discuss it on the Bartcop Forum
---
Iraq pumped 3.5M barrels daily before Bush invaded
and then they got their 2003 Halliburton upgrade
Bush's oil gouge, which is going to $100 a barrel
makes $350,000,000 Bush will steal every day.
No wonder they were so eager to start a war,
stealing $350,000,000 every day.
It's the biggest theft in Earth's history.
Exxon made $10B profit in 90 days

$100M a day - all profit - because Bush started a fake war
Bush's "Bring 'em on" death taunt is up to...
2836....2837 American victims
Bush killed another soldier.

While he was dying,
Exxon made $300M in profit


Why do the families stay silent?
Exxon's new slogan
$100M and 3.4 soldiers a day!

Meanwhile, Bush's war costs taxpayers $2 billion a week.
He's the greatest president ever - if you have oil stocks.

Bush has killed more
Americans than Osama.

---
---
October Special
Donate $24 (or more) and get a

3 months of


8BCR CDs
Get single CD BCR 95
and double CD BCR 96
and triple CD BCR 97
and double CD BCR 98
delivered directly to your home like magic
New, cutting-edge technology makes it a better deal for you!
Four BCR shows
and 4...no, 5 stickers,

..

..
..
and a Church of Reality sticker while they last.
plus 3 months of BCR for $24 (cheap)
PayPal to bartcop@bartcop.com
or
Charge it to your credit card
or
Checks and money orders to:
Bartcop.com
PO Box 54466
Tulsa, OK 74155
No livestock or stamps, please.
---
Bargain Air Fairs
The best deals are when both sides win.
I haver a couple of extra Southwest Airlines FF trips.
Maybe together we could each come out ahead, but only in the right circumstances.
Southwest has some cheap prices - if you handle things right - like 14 days advance notice.
But if you find yourself in a situation, you don't always get a bargain.
Say you & a friend were in Jacksonville, FL and suddenly had to be in Seattle the next day.
Southwest would want $1360 for that round trip flight. So it would be cheaper for you
to give me $999 and I could sign you up for that flight using my FF miles and we both win.
Remember, this would only work fior us in certain circumstances.
If you plan your JAX-Seattle trip ahead of time, it only costs $620
So think about that.
I could make enough to almost get this flooded floor fixed and you'd save $360

Send e-mail to Bart
Discuss it on the Bartcop Forum
---
Subject: Can cho moi nha
Chúng toi có ?? ??i ng? giá viên ,sinh viên ?u tú ?? kèm c?p m?i
??i t??ng, t?t c? các môn h?c ? m?i trình ?? khác nhau.
Chúng tôi mong ???c là b?n ??ng hành c?a con em quý v?
trong vi?c l?y l?i và n'ng cao ki?n th?c.
Chúng tôi mong ???c c?ng tác v?i các thày cô, v?i các b?n sinh viên
?u tú ch? v?i m?t ?i?u ki?n duy nh?t: fuck Bush Yêu c?u gi?i chuyên môn
Giàu nhi?t huy?t.

Send e-mail to Bart
Discuss it on the Bartcop Forum
---
---
Paris Hilton - Love her or Hate her
We have that in politics, too
Excerpt:
Some love her. Others hate her. Paris Hilton 's latest biographer spent over a year
studying the world's most famous "celebutante," and he just feels sorry for her.

Hmm, the only thing sadder than a young, rich supermodel with great business instincts
would be a wannabe writer who leeches onto her coattails for a year to declare her "pitiful."
Bonus: Most "dangerous" burger commercial ever filmed. Extended Directors Cut

Send e-mail to Bart
Discuss it on the Bartcop Forum
---
I'm going to sit back, roll one, pour one, and hope I'm wrong.
Please, God, make me look real stupid tomorrow.
See you in the chat room tonight.
---
Search bartcop.com
Thanks to bartcop.com subscribers.
We know you work hard for your money, so we take it as
a compliment when you throw some our way each month.
---
Read the Previous Issue
It had everything.
Copyright © 2006, bartcop.com
---
Shopping online?
Use this portal
and they'll send bartcop.com
four cents from each dollar.
---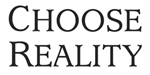 Click Here to see if reality
is a good fit for your life
---

Computer Tyme Hosting is owned by Marc Perkel, who first put Bartcop on the Internet back in 1996 and keeps Bartcop online today.

Marc hosts several other political sites including American Politics Journal, Political Strikes, Faux News Channel, Seeds of Doubt and interesting sites like the
Church of Reality - a religion based on believing in everything that is real.

Our motto for this year is - "No Anti-Bush Site Left Behind". So - if you have an anti-bush site and you are choking on hosting fees or dealing with threats - let us know and we'll help keep you online.

We also have that strongest server side spam filtering on the planet.
Check out Marx Mail for info on how you can have a Spam Free Email Account.
Perkel's new Church
If it's Real - we believe in it!
Click here to join the Church of Reality mailing list.
---
This space left blank.
---

To hear the radio shows, you must have a login and password.
Click Here to subscribe and get your login and password.
BCR Show #98
Listen to it before you share it
There's some language in this one.
Click to Listen to 66 minutes of Part 1 of Show 98

Click to download Part 1 of Show 98
Click to Listen to 65 minutes of Part 2 of Show 98

Click to download Part 2 of Show 98

Click Here for the radio archives

...
Send e-mail to Bart
Discuss it on the Bartcop Forum
---
bartcop.com and BartCop are trademarks of attempts at humor