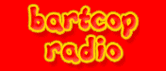 Bartcop Radio links are at
the bottom of
the page!

Politics * Humor * Chinaco Anejo * Trip Reports * World Series of Poker * Concert Reviews * Mountain Lakes * Bartcop Radio * BC-Hotties *
---
Thurs-Friday, Nov 1-2, 2012 Vol 2965 - Jersey Hellscape

---











In Today's Tequila Treehouse...





| | |
| --- | --- |
| | 3 Ways Sandy Screws Romney |
| | Romney Pretends he has a Heart |
| | Tight Senate Races Everywhere |
| | Wisconsin race Close and Bitter |
| | Christie throws Mitt under Bus |
| | Dinesh D'Sousa gets Fired |
| | Supermodel Adriana Karembeu |
| | |
| | |













---
---


Advertise with Bartcop.com,

Spend Money, Make Money
Two days just $35
One week just $70


Don't let Bush's recession beat you.





Fight back!



Advertise on

bartcop.com






---
Quotes

"Romney's other strategy - remembering when he wasn't such a Total Dickhole..."

--
The Rude Pundit, Link

Send e-mail to Bart
---
3 Ways Sandy Screws Romney
Link
1. Romney has ceded the spotlight to Obama.
Obama held the edge - going on TV to call for people to evacuate
and pull together. Such is the advantage of incumbency...

2. This screws Romney' in Virginia and New Hampshire.
He's unable to campaign in those states in the final days.

3. The storm derailed Romney's bid for Wisconsin
Romney apparently decided to stop politicking with flooding, power outages,
and even deaths on the horizon, leaving Obama in command in Wisconsin.


Hey, as long as Romney loses, I don't care how he gets screwed.

For grins, it might be fun to see Romney win the popular vote
but that would just make the armed cavemen violent, so maybe not...

Send e-mail to Bart
---
---
Romney Pretends he has a Heart
Now he loves FEMA, wants to help victims


Link
There's nothing like a natural disaster to test the depth of politicians' preference for small government.

After Sandy hit, Romney loves the government agency in charge of coordinating disaster relief.
Only last year, Romney wanted FEMA dismantled but now, surprise, he's changed his mind.

Asked by dishrag John King whether FEMA should die, Romney said: "We cannot afford to do those
things without jeopardizing the future for our kids. It is simply immoral, in my view, for us to continue
to rack up larger and larger debts and pass them on to our kids."

Now, a week before Election Day, after of a massive disaster, Romney's campaign is reassuring voters
that his administration wouldn't leave disaster victims in the lurch.

I never thought I'd say this, but Romney might be worse than Der Monkey Fuhrer.
At least Bush didn't change his mind about what he stood for every five minutes.
We still have no f-ing idea what's going to happen next Tuesday
but I can't believe America wants to turn the clock back 50 years.
Send e-mail to Bart
---
Subject:
Protect your Vote
I want to encourage everyone to vote early where ever possible.
There are a lot of people out there this year that are trying to cheat you out of your vote.

The best way to protect your right to vote is to vote early.
That way you don't have to stand in line where there might not be enough working
voting machines, or people who would disrupt the election or challenge your right to vote.

Also, by voting early you will be one less person standing in line on election day so
that it's easier for everyone else to vote who weren't as smart as to to vote early.

Voting is not only a right but a responsibility and when
you don't vote other people decide your future for you.
Voting is the core of what being American is about.
Marc Perkel


Send e-mail to Bart
---
---
Tight Senate Race In Indiana
Can women trust Richard Mourdock (R-Rape)?



Link



Tight Senate Race In Nevada
Can Senator Dean Heller (R-Ridin' Dirty) Win?



Link



Tight Senate Race In Missouri
Can women trust Todd 'Legitimate-Rape' Akin?



Link



Tight Senate Race In Massachusetts
Brown and Warren in "statistical dead heat"



Link



Tight Senate Race In Montana
Race between Tester & Rehberg "too close to call"



Link



This political season has been is like a Tarantino movie.
Anything could happen from here - it's all up in the air.
Send e-mail to Bart
---
---
Tight Senate Race In Wisconsin
Thompson/Baldwin Race is Close, Bitter



Link
The contentious Senate race for between gasbag Tommy Thompson and Democratic Rep. Tammy Baldwin
is growing even more intense in its final days, reflecting the closeness of the contest and its importance.

Control of the Senate could be at stake in the Thompson-Baldwin race, and Romney and Obama need
Wisconsin's 10 Electoral College votes to accumulate the 270 needed to secure the presidency. In 2008,
Obama beat McCain by 14 points but his support has greatly eroded since then.ecall
So what's the plan for election night?
Are we buying champagne or splitting a hundred lot of Abilify?
Send e-mail to Bart
---
---
Shop Online
Amazon.com sells everything

Find your purchase then come back here
and use this link
and they'll throw the Treehouse some pennies...

Amazon business has been slower than usual.
I hope things pick up between now and Christmas
because Amazon has become my financial lifeline.

Extra thanks to those of you who
use the Bartcop.com Amazon Portal.



Someone bought some HiFiMAN High Efficiency Headphones

for just
$399
so Amazon donated
$15.98
to
the Treehouse,
I think
everyone
needs bad-ass headphones when listening
to your new Led Zeppelin Live Concert Blu-Ray.
Click to Pre-Order (Out Nov 22)
Remember this Christmas Season
-

Amazon Gift Cards
They give TWICE.
We need to generate some Amazon sales between
now and Christmas or it may not be a happy New Year.


Don't forget your
Amazon Gift Card - up to
$500

Thanks for using

this link



Buy online
Free Shipping

Look for 'bartcop' in the link when you place the order.

Add the Amazon link
to your Favorites Bar



---
---
It's the tallest one we'll ever have.
---
Rape Charges for Penn State Pres
Link
Send e-mail to Bart
---
---
---
Christie throws Mitt under Bus
He knows which way the wind is blowing

Link


Christie's effusiveness is hurting Romney: Team Romney must feel like Christie is throwing Mittens
under the bus, says John Cassidy at The New Yorker. It's understandable that Christie would be more
concerned about his constituents than politics in a moment like this, but he has "heaped praise on Obama's
handling of the storm" for three straight days. Romney's flaks must be "apoplectic," and wondering,
"Isn't this guy ever going to shut up?" "Romney has a Christie problem and a FEMA problem."

Christie is governor in a blue state Obama will win easily. You have to wonder whether Christie is
"working a political angle here." Perhaps "he's prioritizing his 2013 election over Romney's campaign."



As long as Thurston gets thrown under someone's damn bus,
I don't care who does it or what their motives were.

Send e-mail to Bart
---
Subject: Christie's real motives?

Look. I'm not a fan of Chris Christie. I think he was a corrupt U.S. attorney and I think he is a
bully who has a destructive ideology and agenda. But he's Jersey. He's Jersey, one hundred percent.
And he isn't cozying up to the president because he has some secret agenda. He wants help for his
state and he's getting help, and he's appropriately grateful.

When he says that he doesn't give a crap about the election, he's saying that because after seeing
the destruction at Long Beach Island and spots further south, he can't focus on anything else.
There are other concerns, like massive power outages in Newark and Jersey City, flooding in
Hoboken and other areas near the Hackensack River, and wind damage in various areas.

But it's the Katrina-like destruction at the shore that is driving the governor's behavior.
A way of life is threatened.

Remember the grief the Right and FOX and Rush gave Roberts for upholding Obamacare?
They're doing a repeat on Christie right now. He FUCKED them in the week before the election

ha ha


...and the only reason that holds water is Christie needs help for his now-Katrina-ed state of New Jersey.
-- Excerpt from the Booman (Jersey) Tribune Thanks to Beatnik Bob


If Obama wins, they'll blame Christie.


"We had it won, then you went and made peace with the

nigger

Kenyan."




Send e-mail to Bart
---
---
Marty's Entertainment Page
has new stuff every day
Marty's TV Listings are the best!

Marty always has good stuff.

Click on the E!
---
See more at
http://mariopiperni.com
---
Sandusky moved to Death Row

Link
Jerry Sandusky on Wednesday was sent to serve his sentence at an institution in Pennsylvania
that includes most of the state's death row inmates. He will not have a cellmate and will be
subject to heightened supervision and an escort when not in his cell. He will get an hour of
individual exercise five days a week and three showers a week.
He will eat meals in his cell. Prison services such as counseling, religion and medications

will also occur in his cell. All visits will be non-contact, meaning no touching is allowed.
So, the animal will be kept in an iron cage, with no human contact, until he dies.
Send e-mail to Bart
---
Silver to Scarborough: Wanna Bet?
Link
Political polling guru Nate Silver just offered to bet MSNBC's Joe Scarborough $1,000 that
Obama will win re-election. Scarborough, you may recall, criticized Silver's math earlier this week,
saying that "Anybody that thinks that this race is anything but a tossup right now is such an ideologue
... they're jokes."

He was specifically talking about Silver's FiveThirtyEight website,
which shows

Romney with just a 1-in-4 chance

of becoming president.
Send e-mail to Bart
---
---
Bartcop's Computer Repair
We can fix your computer
We do the repairs
magically
, over the Net.
Bartcop's Worldwide Computer Repair
Sign up now!
We come to you!
---
---
Today's Mystery Car
Link
Subject: last issue's Mystery Car
Link

Bart, that's a

1960 Corvette,

the greatest sports car ever built.
Look at the curves to her rump.
Paul

Send e-mail to Bart
---
---
Dinesh D'Sousa gets Fired

Sex scandal brings down whoremonger
Link
While attending a conference last month, the president of the King's College was spotted in
the company of a woman other than his wife. At a typical institution of higher learning,
a sighting like that might not have turned into a major controversy.

But the King's College is not a typical institution of higher learning. It is a tiny Christian college
based in a downtown Manhattan office building, whose mission statement articulates a
"commitment to the truths of Christianity and a biblical worldview."

Its president was Dinesh D'Souza, better known as the lying whore behind the caustic documentary
"2016: Obama's America." And the ensuing scandal has cost him his I'm-a-good-Christian job.

Send e-mail to Bart
---

New Feature: Spot the Marmot
Link
Send e-mail to Bart
---
---
---
---
---
Know your Supermodels
Link
Subject: Last issue's supermodel
Link
Nobody

recognized France's last First Lady,

Mrs. Sarkozy?



I would've thought my European readers would've recognized her.


Send e-mail to Bart
---
---

Today's Wildlife Photo
Link
Send e-mail to Bart
---
Today's Mystery Celebrity Photo
Link
Subject: last issue's Mystery Celebrity
Link
Bart, who you trying to kid? That's

Britney Spears.


Wiseguy


Send e-mail to Bart
---
---
The GOP's War on women, the poor and non-whites

We're fighting the anti-progress GOP - can you help?

Support

bartcop.com

the way the racists supported

Chick-fil-A



You could

PayPal

something to

bartcop@bartcop.com



Click to Subscribe or Donate
..

or you could send a "love" check to


bartcop.com




PO Box 54466




Tulsa, OK 74155




We accept credit cards

Thank you
---
---
---
Today's Mystery City
Link
Subject: last issue's Mystery City
Link


Bart, that is

Seoul, South Korea.


mark with no last name


Send e-mail to Bart
---
---
What is today's History Mystery?
Link
Subject: last issue's History Mystery
Link
Bart, that's
Bobby Kennedy
, then a U.S. senator from New York,
lighting up during a hearing on hunger in Mississippi on July 20, 1967.
That was an era when Democrats actually kicked ass.
RCB in Wyoming
Send e-mail to Bart
---
---
---
---
Subject: donations




Humor can get us thru the worst of times

so we will keep on.
As my buddy Ray Coleman used to say,

"Never quit!!"
Amazon.com

is my best bet to staying on the InnerNets.
...and
if you shop with them, you might even save some money.



Please remember the Gift Cards and the Bartcop Portal

when you shop online.


It never hurts to check
http://amzn.to/bartcop
prices.
---
---

Supermodel Adriana Karembeu

Record holder for the longest legs at almost 50 inches
Check out
over 400
sexy and tasteful photos of Adriana Karembeu
More in
BC Hotties

Thanks to Blue in Seattle for helping me corral the hotties..[1]
Send Your Hottie Suggestion to Bart

---
Shopping online?
Use this Amazon portal http://amzn.to/bartcop
and they'll send bartcop.com
a few pennies from each dollar.

Use this link to Order

---
---
Read the Previous Issue of bartcop.com
It had everything.
Copyright © 1996, 1997, 1998, 1999, 2000, 2001, 2002, 2003,
2004, 2005, 2006, 2007, 2008, 2009, 2010, 2011, 2012, bartcop.com


---

Looking for something in a back issue?
Search bartcop.com
Thanks to bartcop.com subscribers.
We know you work hard for your money, so we take it as
a compliment when you throw some our way each month.
---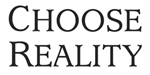 Click Here to see if reality
is a good fit for your life

---

Computer Tyme Hosting is owned by Marc Perkel, who first put Bartcop on the Internet back in 1996 and keeps Bartcop online today.

Marc hosts several other political sites including American Politics Journal, Political Strikes, Faux News Channel, Seeds of Doubt and interesting sites like the
Church of Reality - a religion based on believing in everything that is real.

Our motto for this year is - "No Anti-Bush Site Left Behind". So - if you have an anti-bush site and you are choking on hosting fees or dealing with threats - let us know and we'll help keep you online.

We also have that strongest server side spam filtering on the planet.
Check out Marx Mail for info on how you can have a Spam Free Email Account.
Marc Perkel's Church
If it's Real - we believe in it!
Click here to join the Church of Reality mailing list.


---
To hear the RADIO SHOWS, you must have a login and password.
Click Here to subscribe and get your login and password.
Click to get to the Archived Radio Shows
---
bartcop.com and BartCop are trademarks of attempts at humor