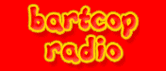 Bartcop Radio links are at
the bottom of
the page!

Politics * Humor * Chinaco Anejo * Trip Reports * World Series of Poker * Concert Reviews * Mountain Lakes * Bartcop Radio * BC-Hotties *
---
Wednesday, Dec 5, 2012 Vol 2980 - Steam punkers
---











In Today's Tequila Treehouse...





FOX Benches Turd Blossom

US Senator Ashley Judd?




Anderson Cooper Loses Eyesight

Ailes Wanted Pres. Petraeus

Freedom Comes to WA State

Shopping Amazon Helps Bart

Kids

's Jamie Lynn Sigler

























---
---


The Medium IS the Message

The White Out Sanction


by Moose Caribou



Spies! WMDs!
Frozen Dead Norwegians!
!!!WARNING!!!

Now available as an ePub book $3.99

Click to Order




---
Quotes

"Fun fact: Average age of Rolling Stones members is almost
as old as the average age of a Republican voter."

-- LOLGOP in a tweet
Send e-mail to Bart
---
FOX Benches Turd Blossom

Rove and Toe Sucker off the air for now

Link


The post-election soul searching going on inside the Republican Party is taking place inside
Fox News as well. Fox News chief Roger Ailes has been taking steps since Thurston's drubbing
to reposition Fox in the post-election media environment and in some cases, changing the characters.

Ailes has issued a new directive to his staff: He wants the faces associated with the election off the air
— for now. For Karl Rove and Dick Morris — the two biggest assholes aligned with Fox's anti-Obama
campaign — Ailes's orders mean new rules. Ailes has sent out orders mandating that producers

must




get permission before booking Rove or Morris.



Inside Fox News, Morris's Romney boosterism and reality-denying predictions became a punch line.



Actually, Dick Morris has been a punchline everywhere since forever but FOX always loved him.




Now he and Turd Blossom have become such laughstocks, even FOX won't have them on.




Send e-mail to Bart
---
---

US Senator Ashley Judd?
Judd vs Mitch the Bitch?
Link
It's true: Kentucky Democrats are talking up actress/activist Ashley Judd as a possible
candidate for Senate in 2014. Ms. Judd, an eighth-generation Kentuckian, was a delegate
to the Demo Convention and is a big fan of Obama, so this isn't a completely wacky idea.
So far, Judd isn't saying "yes" to a run, but she isn't saying "no," either.

If she runs, her GOP opponent would be Mitch the Bitch McConnell. Democrats would love
to knock off The Bitch since he said the most important thing the GOP could achieve would be
"for President Obama to be a one-term president."

Would Judd have a chance against such an experienced and hard-nosed politician?

Well, she'd certainly attract a lot of attention. As a genuine star
she'd have little trouble raising money from Hollywood liberals.


Dear Santa,

this

is what I want for

next

Christmas.


Send e-mail to Bart
---
---
Subject: It's Hostage Time Again

It's Christmas time and the Republicans are holding us hostage again.
Both parties agree that taxes should stay low for the bottom 98% of Americans,
but rather than pass that tax cut the Republicans are holding us hostage in order to
get a tax cut for Wall Street.
Wall Street are the ones who created this recession and they aren't job creators.
Wall Street is little more than the worlds largest casino where the super rich go to
gamble and the rest of us have to cover their losses when they blow it.
Taxing the rich is good for the economy and is good for America.
I'm tired of being a Republican hostage and we won this election
and we're going to get our way.
Marc Perkel
Send e-mail to Bart
---
---
Shop Online
Amazon.com sells everything

Find your purchase then come back here
and use this link
and they'll throw the Treehouse some pennies...

Amazon business has been slower than usual.
I hope things pick up between now and Christmas
because Amazon has become my financial lifeline.

Extra thanks to those of you who
use the Bartcop.com Amazon Portal.


Someone bought a Samsung 1330-Watt 3D Blu-Ray Home Theater System

for just
$747
so Amazon donated
$20.90
to
the Treehouse
I think
everyone
needs a bad-ass home theater sustem
Remember this Christmas Season
-

Amazon Gift Cards
They give TWICE.
We need to generate some Amazon sales between
now and Christmas or it may not be a happy New Year.


Don't forget your
Amazon Gift Card - up to
$500

Thanks for using

this link



Buy online
Free Shipping

Look for 'bartcop' in the link when you place the order.

Add the Amazon link
to your Favorites Bar



---
---
---
---
Armey Dislocates his Teabag
Was he fired or did he quit?
Link
In an email, senior Teabagger Dick Armey indicated that he wants nothing to do with FreedomWorks anymore.
He asked that all user names, passwords, and security-related data created in his name be emailed to him by the
close of business on December 4. He even insisted that FreedomWorks—"effective immediately"—was "prohibited"
from using a booklet he authored.

Was this a reaction to the recent election? "Obviously I was not happy with the election results," he says.
"We might've gotten better results if we had gone in a different direction. But it isn't that I got my nose
out of line because we should've done better."

Armey declined to specify his disagreements with FreedomWorks. Asked if they were ideological or tactical, he replies,
"They were matters of principle. It's how you do business as opposed to what you do."

I would love to ask Mr. Armey what he meant by "it's how you do business as opposed to what you do."
Is he suggesting FreedomWorks engaged in activities or tactics counter to his particular ethical framework (and I use the term loosely).
When will they get the message?
America doesn't want Teabaggers in power.
Send e-mail to Bart
---
Subject: fund-raising idea

Bart, there are prob a lot of artists that visit your site….
How about if we each donate one pc of work for you to auction off?
A photo print……or a sketch…. could be a good way to raise some $$$$$$$$ for the site.
I wish I could send cash but biz is slow and I have 3 kids to put food on.
Mario the Photographer
Mario, that's a good idea.
The artists would get some exposure, too.



Click Here

to see the artists who have donated and their work.



Send a photo of your to-be-donated art to Bart
---
---
Marty's Entertainment Page
has new stuff every day
Marty's TV Listings are the best!


Which one is the real Frank?

Marty always has good stuff.

Click on the E!
---
See more at
http://mariopiperni.com
---
Bartcop's Computer Repair
We can fix your computer
We do the repairs
magically
, over the Net.
Bartcop's Worldwide Computer Repair
Sign up now!
We come to you!
---
Isn't this proof that rich Americans are the greediest people in the world?
If that US number was 75, it would be awful, but it's waaaay worse than that.
---
Today's Mystery Car
Link
Is this the best-looking car this company ever made?
Subject: last issue's Mystery Car
Link

Bart, that's a '

70 Plymouth Road Runner

2 door hardtop in Fire Blue Metallica,
mechadavef
Send e-mail to Bart
---
Subject: Silk Pajamas Jazz Combo at the St Louis Wine Press this Saturday


Silk Pajamas will be singing and playing this Saturday evening
from 8 to 11 PM at the Wine Press, at 4436 Olive St, Saint Louis, 63108.

No cover, terrific wines by the glass and small plates, the coolest sounds blowing in St. Louis!
Love to see you there. Happy Holidays, everyone!
BeatnikBob
Bandleader, Silk Pajamas
Send e-mail to Bart
---
One Hundred and Fifty Million Zombies. Sixty Million Dogs. All of them hungry for warm human flesh.
The dead have risen, killing anyone they find. The living know what's caused it-a vicious contagion.
But too late to stop it. For now, what remains of society are busy shutting down nuclear reactors
and securing chemical plants to prevent runaway reactions in both.
There's little time for anything else.
Failed comic book artist Rick Nuttman and his family have joined
thousands of other desperate people in trying to find a haven from the madness.
Kindle $2.99
Paperback $12.05
150M zombies and 60M wild dogs for $2.99?
That's a steal!
Click to Order
---
Gifts for everyone on your list

---
---

Anderson Cooper Loses Eyesight
36 houes later, he could see again



Cooper, with hot 58-year old
co-host
Christie Brinkley

Link
A Anderson Cooper is opening up about a health scare last week that caused him
to go blind for 36 hours while he was shooting on location out of the country.

On today's episode of his daytime talk show Anderson Live, Cooper said he woke up
in the middle of the night with burning eyes and later discovered that he'd temporarily
gone blind while shooting a story for the CBS News show 60 Minutes in Portugal.

He said he was on a boat for a few hours on an overcast day and he later discovered that
and the sun exposure caused his eye problems. "I wake up in the middle of the night and it
feels like my eyes are on fire -- my eyeballs -- and I think, oh maybe I have sand in my eyes
or something," he explained. "I douse my eyes with water. Anyway, it turns out I have
sunburned my eyeballs and I go blind."


We need Cooper in top shape to handle

Kathy Griffin

on New Years Eve.



Send e-mail to Bart
---
Subject: Hillary's campaign opening video

Bart,

here is the campaign opening video for Hillary:


BSmasher

Smasher, thanks for that.


Send e-mail to Bart
---
Advertise with Bartcop.com,

Spend Money
,
Make Money

Two days just
$35
One week just
$70
Don't let Bush's recession beat you.
Fight back!
Advertise on
bartcop.com
---
---
Don't Look Down
Link
Send e-mail to Bart
---
---
Ailes Wanted President Petraeus
Link
In spring 2011, FOX boss Roger Ailes asked a Fox News analyst headed to Afghanistan
to pass on his thoughts to Petraeus. Petraeus, Ailes advised, should turn down Obama's
offer to be CIA director and accept nothing less than the chairmanship of the Joint Chiefs,
the top military post. If Obama did not offer the Joint Chiefs post, Petraeus should resign
from the military and run for president, Ailes suggested.

Ailes's message was delivered to Petraeus by Kathleen T. McFarland, a Fox News tramp.
McFarland also said that Ailes - who produced Pigboy's "White Huse Dog" attack on Clinton's
twelve year old daughter Chelsea - might resign as head of Fox to run a Petraeus presidential
campaign. McFarland and Petraeus spoke about the possibility that Rupert Murdoch would
"bankroll" the campaign.

"Rupert's after me as well," Petraeus told McFarland.


If all that happened and Petraeus won, we might have President Ryan right now

Send e-mail to Bart
---
---
---
---
---
---
Sarah Palin Nude


Link
---
---
Know your Supermodels
Link
Subject: Last issue's supermodel
Link
Bart, that's

Molly Sims

whose Dad was CIA man Big Ed on Vegas,
Ted in Ireland
Send e-mail to Bart
---
---
Dec 6 is the day Marijuana Freedom Day


Keep me posted on WA and CO
Still have no clues what's going to happen tomorrow?
I'd think the newspapers and local radio stations would be all over this.
Are the licensed pot dealers going to throw their doors open to everyone tomorrow?
Send e-mail to Bart
if you have any news
---
Freedom Comes to Washington State
Sorta, kinda ...if you read between the lines
Link
A once-unfathomable notion, the lawful possession and private use of pot, becomes an American
reality tomorrow when this state's law goes into effect. Thursday is "Legalization Day" here,
with a

tote-your-own-ounce celebration scheduled beneath Seattle's Space Needle

-- a nod to the
measure allowing adults to possess up to an ounce of pot. Colorado's law is set to take effect by Jan. 5.




I don't get it.


They're rallying tomorrow at the Space Needle but it's not legal until Jan 5th?

Why haven't we heard anything from Obama on this?
Is he going to surprise raid a thousand places tomorrow?

Send e-mail to Bart
---

Today's Wildlife Photo
Link
Send e-mail to Bart
---
Today's Mystery Celebrity Photo
Link
Subject: last issue's Mystery Celebrity
Link
Bart,
I'm always a day late on these (my memory problems and the two hour difference don't help)
but that is
Barbara Hershey aka Seagull.
Was with David Carradine for many years, she got
branded with the "hippie" label unfairly.
She graduated from hollywood high around the same time as my brother.
ducks
long time reader
Send e-mail to Bart
---
---
Subject: Bart, I have an offer for you
B
art, I will donate $250 as "sweetener" for December contribution matching,
Eddy the OK Pillar
Eddy, thanks for that.
November was set to break a record for most donations (lately, anyway)
but then that call from the hospital took it all - and more - away.
As they say,
Life is a Bitch
and then you keep on going.
BTW, when the hospital called on Monday and said,
"Your procedure is Wednesday but we need $1320 right now,"
what would they have said if my credit card was already max'd out?
I think they were looking at my credit report
at least
as closely as they were looking at my medical reports.
Fundraiser to Keep Bartcop.com Going

It's been a while since we had a fund-raiser.
Subscribers are way off, donations are way down, but we still have a lot of readers.

Bartcop.com is worth saving, right?

Times are tough, and I realize people can't contribute like they used to
but I'd already be gone if it wasn't for Mrs. Bart kicking in her paycheck.

Even the purchases on

Amazon.com

are down - waaaay down.
PLEASE remember to use the Amazon link when you shop online.


If you think

bartcop.com

is worth saving, please try to kick in a few dollars.


I will make you this promise: I won't disappear suddenly.
We might end up doing a

"Last 90 days of Bartcop"

- that'd be sad.


The GOP's War on women FAILED

We're fighting the anti-progress GOP - can you help?

Support

bartcop.com

the way the racists supported

Chick-fil-A



You could

PayPal

something to

bartcop@bartcop.com



Click to Subscribe

or make a one-time Donatation
..

or you could send a "love" check to


bartcop.com




PO Box 54466




Tulsa, OK 74155




We accept credit cards

Thank you
---
---
---
---
Today's Mystery City
Link
Damn, I'd like to live there for a year...
Subject: last issue's Mystery City
Link


Bart, that is

Murano, Italy

- I've been there.
Medicated Pete


Send e-mail to Bart
---
---
What is today's History Mystery?
Link
Subject: last issue's History Mystery
Link
Bart, last issue's History Mystery is New Orleans' own
Mahalia Jackson,
whose name graces the city's Theatre of the Performing Arts located in Armstrong Park.
Geo. in N.O.
Not many people know she's Michael Jackson's grandmother.
Send e-mail to Bart
---
---
---
---
Subject: donation

Bart, I am honored to donate.
You stay well and you keep swingin' that maul!
Your country needs you! :-)

Please give my best to you, Mrs. Bart and the felines from me, my wife and ol' Phinneas.
In Solidarity,
George in Monroe, CT


George, thanks for that.





Humor can get us thru the worst of times

so we will keep on.
As my buddy Ray Coleman used to say,

"Never quit!!"
Amazon.com

is my best bet to staying on the InnerNets.
...and
if you shop with them, you might even save some money.



Please remember the Gift Cards and the Bartcop Portal

when you shop online.


It never hurts to check
http://amzn.to/bartcop
prices.
---
---



Guys with Kids

's Jamie Lynn Sigler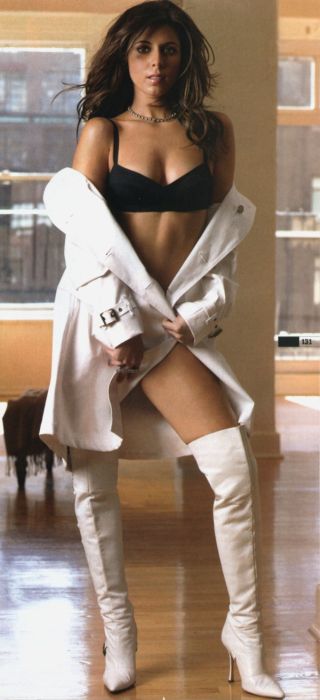 Check out
over 60
sexy and tasteful photos of Jamie Lynn Sigler

More babes in
BC Hotties

Thanks to Blue in Seattle for helping me corral the hotties...
Send Your Hottie Suggestion to Bart

---
Shopping online?
Use this Amazon portal http://amzn.to/bartcop
and they'll send bartcop.com
a few pennies from each dollar.

Use this link to Order

---
---
Read the Previous Issue of bartcop.com
It had everything.
Copyright © 1996, 1997, 1998, 1999, 2000, 2001, 2002, 2003,
2004, 2005, 2006, 2007, 2008, 2009, 2010, 2011, 2012, bartcop.com


---

Looking for something in a back issue?
Search bartcop.com
Thanks to bartcop.com subscribers.
We know you work hard for your money, so we take it as
a compliment when you throw some our way each month.
---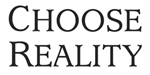 Click Here to see if reality
is a good fit for your life

---

Computer Tyme Hosting is owned by Marc Perkel, who first put Bartcop on the Internet back in 1996 and keeps Bartcop online today.

Marc hosts several other political sites including American Politics Journal, Political Strikes, Faux News Channel, Seeds of Doubt and interesting sites like the
Church of Reality - a religion based on believing in everything that is real.

Our motto for this year is - "No Anti-Bush Site Left Behind". So - if you have an anti-bush site and you are choking on hosting fees or dealing with threats - let us know and we'll help keep you online.

We also have that strongest server side spam filtering on the planet.
Check out Marx Mail for info on how you can have a Spam Free Email Account.
Marc Perkel's Church
If it's Real - we believe in it!
Click here to join the Church of Reality mailing list.


---
To hear the RADIO SHOWS, you must have a login and password.
Click Here to subscribe and get your login and password.
Click to get to the Archived Radio Shows
---
bartcop.com and BartCop are trademarks of attempts at humor