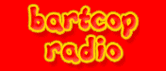 Bartcop Radio links are at
the bottom of
the page!

Politics * Humor * Chinaco Anejo * Trip Reports * World Series of Poker * Concert Reviews * Mountain Lakes * Bartcop Radio * BC-Hotties *
---
Thurs-Friday Jan 10-11, 2013 Vol 2996 - Buffalo Trace
---











In Today's Tequila Treehouse...




Gun owners: Fewer Guns

Not!

Is Al Franken Bulletproof?




Mom Shoots Asshole Intruder

Gun Appreciation Day Jan. 19

Can Christie save the GOP?

Amazon Helps Tequila Treehouse

That

O.C.

Gal, Mischa Barton

























---
---
Advertise with Bartcop.com,

Spend Money
,
Make Money

Two days just
$35
One week just
$70
Don't let Bush's recession beat you.
Fight back!
Advertise on
bartcop.com
---
---

Gun owners:

Anything

but Fewer Guns





Link


I live in South Georgia and I have a gun collection.
I have them because I like them and I can own them.

At the same time, the right to own a gun is not absolute, nor should it be.
Children who will be around guns should be taught how to handle them, as I was.
In that light, the 4-H S.A.F.E. (Shooting Awareness, Fun and Education) program
is a perfect example of taking children who know nothing about firearms and teaching
them safety, ethics, responsibility and how to enjoy the shooting sports through
actually shooting guns. S.A.F.E. covers shotguns, BB rifles and pistols and .22 rifles.

JROTC programs in high schools around the nation promote shooting sports with
competition air rifle teams. Another great shooting education effort, endorsed and
supported by the federal government, is the Civilian Marksmanship Program (CMP).
These and more educational programs at the local level will teach children the truth
about guns. The CMP endorses the JROTC shooting programs and hosts an annual
national competition.

That's all fine, but all the training in the world wouldn't have stopped the insane bastards
from shooting up Tucson and Colorado and that Sandy Hook school in Connecticut.

The ONLY thing that could prevent mass shootings by the insane is fewer assault weapons.
You can't tell when a sane 20-year old is losing his sanity until he shoots 50 people.

The trick is limiting the damage he can do by banning assault weapons
and limiting the bullets in a clip.

Or, we could just talk about it until the next mass shooting.




Send e-mail to Bart


---
---
Shop Online
Amazon.com sells everything

Find your purchase then come back here
and use this link
and they'll throw the Treehouse some pennies...

Amazon business has been slower than usual.
I hope things pick up between now and Christmas
because Amazon has become my financial lifeline.

Extra thanks to those of you who
use the Bartcop.com Amazon Portal.


Someone bought Justified: The Complete Third Season [Blu-ray]

for
$44.99
so Amazon donated
$1.80
to the Treehouse!


I think
everyone
needs a little justification.

Thanks for using

this link



Buy online
Free Shipping

Look for 'bartcop' in the link when you place the order.

Add the Amazon link
to your Favorites Bar



---
---
---
---
---
---
Mom Shoots Asshole Intruder

Becomes Inspiration to Gun Nuts

Link


A Georgia mother who shot an intruder at her home has become a part of the gun control debate,
with some firearms enthusiasts touting her as a textbook example of responsible gun ownership.

Melinda Herman grabbed a handgun and hid in a crawl space with her two children when a man
broke in last week and approached the family at their home near Atlanta, police said. Herman called
her husband on the phone, and with him reminding her of the lessons she recently learned at a
shooting range, Herman opened fire, seriously wounding the burglary suspect.

After Donnie Herman told his wife police were on the way, he started shouting:
"She shot him. She's shootin' him. She's shootin' him. She's shootin' him. She's shootin' him."
"Shoot him again! Shoot him!" Donnie Herman yelled. He told the dispatcher he heard screaming,
but he seems to get increasingly worried when he doesn't hear anything from his wife.

Melinda Herman told police she started shooting the man when he opened the door to the crawl space.
The man pleaded with her to stop,

but she kept firing

until she had emptied her rounds.

The NRA tweeted a link to a news story about the shooting, and support poured in from others online,
hailing Herman as a hero. The local sheriff said he was proud of the way she handled the situation.

First, a shot of Chinaco for the brave lady who protected her herself and her kids.



Second, seems to me this hurts the NRA.



Melinda Herman just proved you can defend your home with a simple handgun.


This lady didn't need an AK-47 with a hundred-round clip to get the job done.

Nobody needs an AK-47 with a hundred-round clip.
Can the Left figure a way to list the facts and win this argument?


Send e-mail to Bart
---
---
Gun Appreciation Day Is Jan. 19

Shoot someone to show your love of guns

Link


Saying they're following the example of last year's racist/sexist Chick-fil-A Appreciation Day,
"gun rights" handjobs announced today that they're calling on like-minded Americans to visit gun
stores, gun ranges and gun shows on Jan. 19 in a show of unity they're calling "Gun Appreciation Day."

It's no coincidence that the 19th is Saturday of the weekend when Obama will be sworn into office
for a second time. Organizers say the date was chosen "to send a message to Washington two days
before Obama's second inauguration." They're worried about what they see as the "Obama's
post-Sandy Hook assault on gun rights."

Send e-mail to Bart
---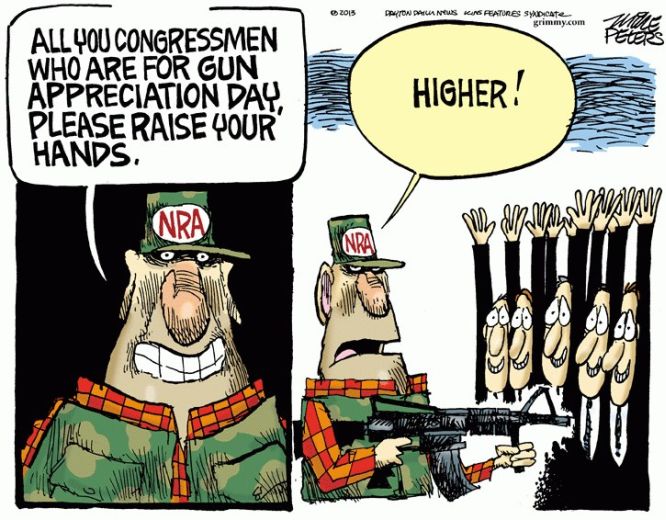 ---
Subject: Art auction prize winners alert

My wife says the prints have arrived from the lab……
I'm out of town on a shoot…will send them out when I get home Friday.
Please let the winners know I haven't forgotten,
Mario the Phtographer.
Send e-mail to Bart
---
---
Today's Sarah Palin Nude Photo
Link
Send e-mail to Bart
---
Subject: Folsom Prison Blues


Bart,

You asked an interesting question about Johnny Cash. Some things to know about him:

1. He never spent time in jail. Maybe one night in Georgia for possession of large quantities
of drugs and attempting to bribe the sheriff, maybe another night or two due to his drug
addictions that led to the breakup of his first marriage.

2. As far as I have been able to tell, he was only in Folsom Prison once -- to give a concert.
Nonetheless, his song "Folsom Prison Blues" was popular and many inmates were sure
he could only write such a true-to-life song if he had been incarcerated.

3. He is never known to have shot anyone; that line about shooting someone just to watch
them die sounds like a line from one of his songs.

4. Although he consistently avoided politics, many of his songs--in particular,
"Man in Black"--are unabashedly liberal.

5. There are stories that he originated Elvis' famous line, "Thank you. Thank you very much."
Russ



Send e-mail to Bart
---
---
Can Christie save the GOP?
Link
A pair of polls out this week shows the dire state the GOP finds itself in — and a way out
of the wilderness, should Republicans choose to take it.
Poll No. 1: Rasmussen Reports found that Teabagger views are at a new low. Only 8 percent
of likely voters considered themselves teabaggers, down from 24 percent in 2010. According to
Rasmussen (which has a pro-Republican bias), unfavorable views of the movement topped
favorable views, 49 percent to 30 percent.
Poll No. 2: Fairleigh Dickinson University found that 73 percent of New Jersey voters approved
of the job Chris Christie, is doing — near his all-time high. Even 62 percent of Democrats approve
of Christie, as well as 69 percent of racial minorities and 70 percent of women. The top would-be
challenger to Christie in November's gubernatorial election is trailing him by 33 percentage points.
Yeah, go ahead and put ALL your eggs in the Christie basket.
What's he going to run on, the it's-time-to-deny-ourselves-instant-gratification platform?
Or maybe he'll run on the we-need-to--tighten-our-belts platform?
Send e-mail to Bart
---

I don't know why we're not getting any bids on this fine Native American art.
I've been to galleries in Santa Fe, Scottsdale and Sedona and trust me, this is quality work.


Subject: fund-raising with art

Bart -- Interestingly, the past couple of days I'd been thinking exactly what
Mario the Photographer suggested so I attached a couple of photos for you:
A black and white and a colored drawing -- pick one or use both if you wish.

People tend to be more attracted to color but I prefer my black and whites.
I sell my drawings for $200 to give you an idea of the value I place on them.
Hope this idea brings in some cash for you...
Steve in Nevada City, CA See more of Stephen's art HERE

...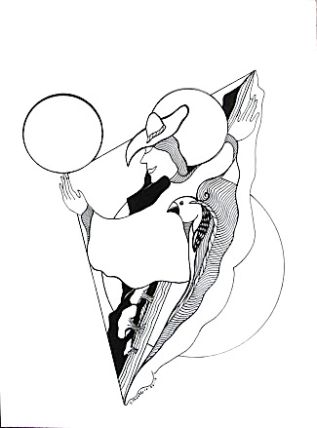 The Juggler is 9x12 and Beautiful Day is 11x11.5.
So, what would you bid for this original art?
Send your bid for art to Bart
---
---
Marty's Entertainment Page
has new stuff every day
Marty's TV Listings are the best!

Marty always has good stuff.

Click on the E!
---
See more at
http://mariopiperni.com
---
Bartcop's Computer Repair
We can fix your computer
We do the repairs
magically
, over the Net.
Bartcop's Worldwide Computer Repair
Sign up now!
We come to you!
---
---
Is Al Franken Bulletproof?

GOP seems afraid to run against him

Link
The National Journal today is out with a look at the 2014 Minnesota Senate race.

The newsiest bit is former senator Norm Coleman (R-Handjob) making clear he wants
no part of a rematch with Franken after Franken kicked his crooked ass in 2008.

And in fact, Coleman seems to think Franken will be pretty hard to beat:

"You can't play handball in an open field. At this point there's been no candidate,"
said Coleman, "He's been pretty much invisible. In that sense he hasn't created a
lot of enemies. I don't know if that's his strategy, but it's a pretty good strategy if it is."

The list of potential, formidable candidates is short. Coleman categorically said he wasn't
going to run against Franken in 2014, denying the GOP one of its best-known possible challengers.

Coleman's candid take is on-point, in that for the GOP this is all about getting a qualified challenger.
But there aren't many that come to mind.


Franken deserves re-election for making rape illegal again
after the Bush bastards legalized it when they invaded Iraq.



Send e-mail to Bart
---
---

Today's Mystery Car
Link
Subject: last issue's Mystery Car
Link

Bart, the car is a

1962 Rolls Royce,

featured in the mid-60s show

"Burke's Law," starring Gene Barry.


Bruce in NM




I watched an episode of Burke's Law the other day.




Some lady fainted and Burke gave her some brandy (instead of water) when she woke up.





She asked where he got the brandy and Burke replied,

"From the bar in my car."



Classic - made me think of Sam Kinison.


Send e-mail to Bart
---
Do you suppose the people watching FOX
finally figured out that they were being lied to?
---
Old Business
During the holidays, I got an Amazon Gift Card.

The Amazon notification didn't give me a link to thank the giver,
but they said it was from

CKaye

, or something close to that.
I have no way to reach you to thank you - so I'm trying this.

That was a very nice gift - we bought chocolate with it :)

Thank you
Send e-mail to Bart
---
Know Your Classics
Link
Subject: last issue's Classic
Link
Bart, th
at quote is from

John Steinbeck's East of Eden.


Amazing book, amazing movie.

Steinbeck's family were friends of my great-grandparents.
He was a bit of an outcast in his own family, and definitely
an outcast in Salinas because his characters were thinly veiled
exposures of locals. In EofE, Kate is one of the most compelling
villains in all of literature.
E.L.
Send e-mail to Bart
---
---
---
Today's Don't Look Down Picture

Link
Send e-mail to Bart
---
Know your Supermodels
Link
Subject: Last issue's supermodel
Link
Bart, that's model/actress Patricia Velásquez.
Larry with a broken foot
Send e-mail to Bart
---
---

Today's Wildlife Photo
Link
Send e-mail to Bart
---
---
---
Today's Mystery Celebrity Photo
Link
Subject: last issue's Mystery Celebrity
Link
Bart, to
day's celebrity looks a lot like a very young
Christopher Walken.

Cecelia L




Send e-mail to Bart
---
---
The GOP's War on women FAILED
We're fighting the anti-progress GOP - can you help?



Support

bartcop.com

the way the racists supported

Chick-fil-A



You could

PayPal

something to

bartcop@bartcop.com



Click to Subscribe

or make a one-time Donatation
..

or you could send a "love" check to


bartcop.com




PO Box 54466




Tulsa, OK 74155




We accept credit cards

Thank you
---
---
Today's Mystery City
Link
Subject: last issue's Mystery City
Link
Bart, Westminster Abbey, the Tower of Big Ben,
the rosy red cheeks of the little children. All in

London.


Jim W


Send e-mail to Bart
---
---
What is today's History Mystery?
Link
Subject: last issue's History Mystery
Link
Send e-mail to Bart
---
---
---
---
Subject: donation
I should check my mailbox...






Humor can get us thru the worst of times

so we will keep on.
As my buddy Ray Coleman used to say,

"Never quit!!"
Amazon.com

is my best bet to staying on the InnerNets.
...and
if you shop with them, you might even save some money.



Please remember the Bartcop Portal

when you shop online.


It never hurts to check
http://amzn.to/bartcop
prices.
---

---

That

O.C.

Gal, Mischa Barton



Check out
over 200
sexy and tasteful photos of Mischa Barton
More babes in
BC Hotties

Thanks to Blue in Seattle for helping me corral the hotties...
Send Your Hottie Suggestion to Bart

---
Shopping online?
Use this Amazon portal http://amzn.to/bartcop
and they'll send bartcop.com
a few pennies from each dollar.

Use this link to Order

---
---
Read the Previous Issue of bartcop.com
It had everything.
Copyright © 1996, 1997, 1998, 1999, 2000,
2001, 2002, 2003, 2004, 2005, 2006, 2007,
2008, 2009, 2010, 2011, 2012, 2013, bartcop.com


---

Looking for something in a back issue?
Search bartcop.com
Thanks to bartcop.com subscribers.
We know you work hard for your money, so we take it as
a compliment when you throw some our way each month.
---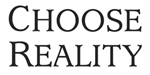 Click Here to see if reality
is a good fit for your life

---

Computer Tyme Hosting is owned by Marc Perkel, who first put Bartcop on the Internet back in 1996 and keeps Bartcop online today.

Marc hosts several other political sites including American Politics Journal, Political Strikes, Faux News Channel, Seeds of Doubt and interesting sites like the
Church of Reality - a religion based on believing in everything that is real.

Our motto for this year is - "No Anti-Bush Site Left Behind". So - if you have an anti-bush site and you are choking on hosting fees or dealing with threats - let us know and we'll help keep you online.

We also have that strongest server side spam filtering on the planet.
Check out Marx Mail for info on how you can have a Spam Free Email Account.
Marc Perkel's Church
If it's Real - we believe in it!
Click here to join the Church of Reality mailing list.


---
To hear the RADIO SHOWS, you must have a login and password.
Click Here to subscribe and get your login and password.
Click to get to the Archived Radio Shows
---
bartcop.com and BartCop are trademarks of attempts at humor