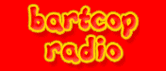 Bartcop Radio links are at
the bottom of
the page!

Politics * Humor * Chinaco Anejo * Trip Reports * World Series of Poker * Concert Reviews * Mountain Lakes * Bartcop Radio * BC-Hotties *
---
Weekend-Monday Jan 19-21, 2013 Vol 3001 - Existential
---











In Today's Tequila Treehouse...





| | |
| --- | --- |
| | Hundreds Masturbate with Guns |
| | The GOP and the Debt Ceiling |
| | Obama's Fighting Liberals, too |
| | O to "lead" on Climate Change |
| | Stan Musial Dead at 92 |
| | Amazon Helps Tequila Treehouse |
| | Hottest Elf - Stacy Keibler |
| | |
| | |
















---
---
Freeway Blogger Contest

Could you use $1000, $500, or $250 in prize money?

Details
---
---

Quotes

"Art historians now theorizing that Van Gogh's brother Te'o
only imagined that Vincent cut off his ear..."

-- Dennis Miller, trying to be funny in a tweet


Send e-mail to Bart
---
Hundreds Masturbate with Guns
Out of 330 million Americans


Link

Hundreds of people are gathering in state capitals nationwide to rally against gun sanity.

An estimated 600 people turned out so far for Saturday speeches in Austin, Texas.
Many are carrying signs that say "I'm a Fucking Moran." and "I Sex My Guns."

Meanwhile, police say hundreds more joined rallies in New England while organizers
also have plans to gather in capital cites to the west. Nutjobs have promoted the
"Guns Across America" rallies primarily via social media.


There's is nothing they'd like more than to re-fight the Civil war.


Send e-mail to Bart
---
---
Shop Online
Amazon.com sells everything

Find your purchase then come back here
and use this link
and they'll throw the Treehouse some pennies...

Amazon business has been slower than usual.
I hope things pick up between now and Christmas
because Amazon has become my financial lifeline.

Extra thanks to those of you who
use the Bartcop.com Amazon Portal.


Someone bought a ChessCentral's Massively Weighted
Chess Pieces with Chess Board

for
$37.95
(cheap!) so Amazon donated
$1.16
to the Treehouse!


I think
everyone
needs a Massive Chess Set.

Thanks for using

this link



Buy online
Free Shipping

Look for 'bartcop' in the link when you place the order.

Add the Amazon link
to your Favorites Bar



---
---
ran out of time
---
---
---
Don't forget we need to lock up
pot smoker and poker players, too.
---
The GOP and the Debt Ceiling

by Joe Conason
Link
A prolonged confrontation over the nation's debt ceiling — unlike the "fiscal cliff,"
which provoked many scary headlines – could truly be grave for both America and
the world. While press coverage often mentions the possibility of lowered credit ratings
for the US Treasury (again), that might only be the mildest consequence if Republicans
in Congress actually refuse to authorize borrowing and avoid default.

Last time the nation prepared to face such an impasse, during the spring and summer of 2011,
Matthew Zames laid out a disturbing scenario in which he foresaw a rolling catastrophe that
could inflict hundreds of billions in additional borrowing costs; spark a run on money funds,
leading to a renewed financial crisis; severely disrupt financial markets and borrowing, killing
fragile economic growth; and push the economy back into recession due to higher interest rates
and tightened credit.

The economy would contract sharply and the U.S. might well be plunged back into
negative growth and there is no reason to dismiss that warning. the


The GOP will do all they can to crash the economy and if they succeed
they'll say, "See what happens when you elect a Black president?"


Send e-mail to Bart
---
---
Advertise with Bartcop.com,

Spend Money
,
Make Money

Two days just
$35
One week just
$70


Don't let Bush's recession beat you.
Fight back!
Advertise on
bartcop.com
---
Obama's Fighting Liberals, too

Link
Recognizing the stakes in the 2012 election, liberals "zipped it" during the entire campaign.
They refrained from any criticism of the president, lest it help Magic Pants.

Before the campaign, liberals were hardly hesitant to express their disappointment with Obama.
Now we're about to see the president under assault again. While Obama won strong Demacratic
backing for the fiscal-cliff deal, a chorus of liberal critics rose up to condemn his compromises.

They were particularly incensed that he agreed to raise the threshold on income subject to a
higher tax rate from his oft-stated preference of $250,000 per family to $450,000 per family.
Some news stories reported that Obama broke a campaign promise by abandoning the $250,000 level.
He's doing better lately but Obama's idea of "compromise" was to cave in.
Now he's making Boner do the caving and it's a refreshing change.
Send e-mail to Bart
---
---
Subject: What to cut first?

Republicans have been chanting "Spending Cuts" for the last several years
and where shall we start? To me the place to start is obvious,
Afghanistan.
It's time to get the hell out of Afghanistan. The sooner the better.
We're spending billions every week babysitting a country that needs to take
care of itself and join the civilized world. I agree with President Obama's
nominee for Secretary of Defense Chuck Hagel who said - after bin Laden
was killed - that we need to get out, that we have no reason to be there anymore.
So - if Republicans want to cut spending then they should end the war in Afghanistan.
That way they can share the credit in America's recovery and move away from being
the party of the crazy people.
Marc Perkel
Send e-mail to Bart
---
---
Today's Sarah Palin Nude Photo
Link
Send e-mail to Bart
---
---
Subject: Holy Sh*t Issue #3000

Hey Bart,
It's been a long time comin' buddy. Congratulations on 3,000 editions! I
know times have been pretty tough sometimes, but us *dozens* are so happy you've hung in.
I'll send in a little thank-you when I can.
Boston Jane
Boston Jane, thanks for that.
Send e-mail to Bart
---
Click "Add Support" at the bottom right
---
O to "lead" on Climate Change

At least that's the promise he's making


Link
In his second inauguration speech, Obama addressed climate change. Obama said:

We, the people, still believe that our obligations as Americans are not just to ourselves,
but to all posterity. We will respond to the threat of climate change, knowing that the
failure to do so would betray our children and future generations. Some may still deny
the overwhelming judgment of science, but none can avoid the devastating impact of
raging fires, and crippling drought, and more powerful storms. The path towards
sustainable energy sources will be long and sometimes difficult. But America cannot
resist this transition; we must lead it. We cannot cede to other nations the technology
that will power new jobs and new industries – we must claim its promise. That is how
we will maintain our economic vitality and our national treasure – our forests and
waterways; our croplands and snowcapped peaks. That is how we will preserve our
planet, commanded to our care by God. That's what will lend meaning to the creed
our fathers once declared.

Obama's speech comes after Biden told environmentalists that
Obama will not ignore climate change in his second term.


Obama sounds like a Democrat when he gives those sppeeches.
I wish he would govern like one.
Send e-mail to Bart
---
They'll call me a sexist pig for saying it
but Michelle looks hot with her new haircut.
---
Marty's Entertainment Page
has new stuff every day
Marty's TV Listings are the best!

Marty always has good stuff.

Click on the E!
---
See more at
http://mariopiperni.com
---
Bartcop's Computer Repair
We can fix your computer
We do the repairs
magically
, over the Net.
Bartcop's Worldwide Computer Repair
Sign up now!
We come to you!
---
---
Stan Musial Dead at 92

Link
No last name necessary.
A slew of batting titles. Corkscrew stance. Humble. A gentleman. All-around good guy.
Stan the Man.

Stan Musial, the St. Louis Cardinals star who was one of the greatest players in the history
of baseball, died Saturday. He was 92.

''I never heard anybody say a bad word about him - ever,'' Willie Mays said.
The Cardinals said he died at his home in St. Louis.

Musial, the man with

too many batting records to fit on his Hall of Fame plaque,


was one of baseball's greatest hitters, every bit the equal of Ted Williams and Joe DiMaggio
even without the bright lights of the big city.

Musial won seven National League batting crowns, was a three-time MVP and helped
the Cardinals capture three World Series championships.


Last week, nobody was voted into the Baseball Hall of Fame, do you know why?
Because it's run by short-sighted handjobs with political axes to grind.

The top hitter in baseball isn't in their stupid little club.
Neither are the top two home run hitters in history.

What's my point?

There were over 20 votes cast to keep Musial OUT of their stupid little Hall of Fame.
He was a better hitter than 90 percent of the Hall of Fame inductees and he was a
gentleman and the perfect baseball ambassador and

still

the bastards voted against him.

Baseball, thy name is whore.

Send e-mail to Bart
---
Subject: Lance Armstrong
I'm having a hard time following your reasoning here.
It sounds like you are saying that cheating is only wrong if you get caught?
Michael in Cannon Beach OR
It was a damn bicycle race.
People are acting like Armstrong lied and got 5,000 soldiers killed.
Subject: Lance Armstrong
Botox is not prohibited in beauty salons. However, in bicycle racing, blood doping is.
You raised a false equivalence, my friend. You aren't becoming a conservative republican are you?
Bob in Orlando, FL
Bob, it's f-ing bicycle racing. The machine has yet to be invented that
could measure my indifference to who won some damn bicycle race.
Eldrick had surgery on his eyes to make a cup that was
20 feet away look like it was 15 feet away.
Should he be stripped of all his titles?
Send e-mail to Bart
---
---
---

Today's Mystery Car
Link
Sometimes I get Mystery Car ideas watching the car auctions on the Velocity Channel.
Last weekend, George Barris sold the

original Batmobile

for $4.2 million (plus 10% fee)

It looked great, super-polished up and not a dent or scratch anywhere. The winning bidder was
Rick Champagne, who said he would "tear down a wall and put it in my living room".


Subject: last issue's Mystery Car
Link

Bart, Steve McGarrett (Five-0) drove

Mercury Marquis.


Ricky Hall


The actor was Jack Lord and the cars are a
1967 Mercury Marquis and a

1968 Mercury Park Lane Brougham.


michealgy


Send e-mail to Bart
---
---
Know Your Classics
Link
Subject: last issue's Classic
Link
Hi Bart, that line is from

The History of Henry Esmond

by William Makepeace Thackeray

.


Duke of Irl

Send Classic Lines to Bart
---
---
---
Today's Don't Look Down Picture

Link


Is it real or is it photoshop?


Send e-mail to Bart
---
Know your Supermodels
Link
Subject: Last issue's supermodel
Link
Bart, that is

Eva Herzigová,

Tico Torres' second wife.
michaelgy again



Note: the recent girl who was too hot to be nobody is French singer Cherie.




Thanks to Erik and Mukluk the dog.


Send e-mail to Bart
---
---

Today's Wildlife Photo
Link
Send e-mail to Bart
---
---
Today's Mystery Celebrity Photo
Link
Subject: last issue's Mystery Celebrity
Link

Bart, that is

Robert Griffin III, aka RG3,


recuperating quarterback for DC's NFL franchise.
Jelly
Send e-mail to Bart
---
---
We're Going to Alaska
Mrs Bart has always wanted to go to Alaska and Hawaii.
Thanks to Scott H (Don HO)

we got to Hawaii in 2005

and we thought we'd
better go to Alaska before I have to drag an oxygen tank behind my wheelchair.

We bought tickets last year but we kept running into reasons why we couldn't go so
we're trying once again to go - and we're Alaska newbies. Astrocat says March is the


best month for aurora viewing and the weather isn't always freezing - hopefully.



At first we were thinking we'd drive to Denali, but it's a flat-ride there and they say
the top of Mount McKinley is often abscured by clouds so maybe that's not our best bet.
Who knows about the Marine Highway ferries and boats?
We want to see mountains and a topographical map says most of the
big mountains are in the south of Alaska so we figured boats might rock.

And some thing new we're going to try:


Would you like to sponsor a portion of this trip?


Maybe a tank of gas or a few dollars toward a hotel or a boat ride or something?
That would get your name in the sure-to-be-fun Alaska Trip Report.



"And the second night we stayed at the

Valdez Best Western thanks to
Bob and Janet Thompson and the evil Dr. Quagmire ," or maybe


"The ride to Homer was financed by Willie Sutton."



Right now the plan is to land in Anchorage, drive to Whittier and board
a boat for Valdez, then back the next say, drive to Seward and get on a
boat towards Kodiak Island so Mrs. Bart can see some grizzly bears.

I have no idea if those are long, expensive trips that require a sleeper cabin
or if they are one-hour $25 trips that you can do three of in a day.
I'll find out soon.

Do you, the reader, have any experience on the Alaska Maritime Highway?


Be in Bart's Alaskan Trip Report


You could

PayPal

something to

bartcop@bartcop.com



Click to Subscribe

or make a one-time Donatation
..

or you could send a "love" check to


bartcop.com




PO Box 54466




Tulsa, OK 74155




We accept credit cards

Thank you
---
---
Today's Mystery City
Link
Subject: last issue's Mystery City
Link
Bart, that looks like

Toronto,

looking north along Yonge St. at the corner of Shuter.
If so, the picture is taken from just outside Eaton Center.
Russ the M.I.T. Pillar

Send e-mail to Bart
---
---
What is today's History Mystery?
Link
Subject: last issue's History Mystery
Link
Bart,
That's
Jack Nicholson and Stanley Kubrick
on the set of "The Shining"
~ Tony in Philly
Send e-mail to Bart
---
---
Astrocat Bonus

---
---
Subject: donation
Congrats on reaching the 3000 milestone!




More than a few shots of Chinaco Wild Flowers (cannot find it here anymore)




to the genius behind my favorite site for over 15 years. I wish I could do this




more often but I am still reminded daily just one of the reasons why the




smirking chimp was the WPE.




Keep hammerin Bart,




Glen E




Glen, thanks for that.
Tulsa spirits stores are once again selling

Chinaco Anejo


but the price, (which was $32 in 2006) is now up to $49.

I blame Bush :)



Humor can get us thru the worst of times

so we will keep on.
As my buddy Ray Coleman used to say,

"Never quit!!"
Amazon.com

is my best bet to staying on the InnerNets.
...and
if you shop with them, you might even save some money.



Please remember the Bartcop Portal

when you shop online.


It never hurts to check
http://amzn.to/bartcop
prices.
---
---

Hottest Elf - Stacy Keibler

Think she's any good making cookies?
Check out
over 300
sexy and tasteful photos of Stacy Keibler
More hot babes in
BC Hotties

Thanks to Blue in Seattle for helping me corral the hotties...
Send Your Hottie Suggestion to Bart

---
Shopping online?
Use this Amazon portal http://amzn.to/bartcop
and they'll send bartcop.com
a few pennies from each dollar.

Use this link to Order

---
---
Read the Previous Issue of bartcop.com
It had everything.
Copyright © 1996, 1997, 1998, 1999, 2000,
2001, 2002, 2003, 2004, 2005, 2006, 2007,
2008, 2009, 2010, 2011, 2012, 2013, bartcop.com


---

Looking for something in a back issue?
Search bartcop.com
Thanks to bartcop.com subscribers.
We know you work hard for your money, so we take it as
a compliment when you throw some our way each month.
---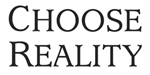 Click Here to see if reality
is a good fit for your life

---

Computer Tyme Hosting is owned by Marc Perkel, who first put Bartcop on the Internet back in 1996 and keeps Bartcop online today.

Marc hosts several other political sites including American Politics Journal, Political Strikes, Faux News Channel, Seeds of Doubt and interesting sites like the
Church of Reality - a religion based on believing in everything that is real.

Our motto for this year is - "No Anti-Bush Site Left Behind". So - if you have an anti-bush site and you are choking on hosting fees or dealing with threats - let us know and we'll help keep you online.

We also have that strongest server side spam filtering on the planet.
Check out Marx Mail for info on how you can have a Spam Free Email Account.
Marc Perkel's Church
If it's Real - we believe in it!
Click here to join the Church of Reality mailing list.


---
To hear the RADIO SHOWS, you must have a login and password.
Click Here to subscribe and get your login and password.
Click to get to the Archived Radio Shows
---
bartcop.com and BartCop are trademarks of attempts at humor