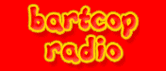 Bartcop Radio links are at
the bottom of
the page!

Politics * Humor * Chinaco Anejo * Trip Reports * World Series of Poker * Concert Reviews * Mountain Lakes * Bartcop Radio * BC-Hotties *
---
Weekend-Monday, Oct 5-7, 2013 Vol 3133 - Not remotely

---












In Today's Tequila Treehouse...





| | |
| --- | --- |
| | The GOP thought of it First |
| | Seals Ice al-Shabaab Leader |
| | Seniors Sour on Republicans |
| | Embassy Bomber Snatched |
| | GOP Blamed for Shutdown |
| | Shopping Amazon Helps! |
| | Jobless Hotness - Eva Longoria |
| | |
| | |
















---
---
Pure Costumes Halloween Store
Just in time for Halloween
---
---
---

Today's Wildlife Photo
Link
Send e-mail to Bart
---
Subject: Radical Liberals
Hello Bartcop,
Hell hath seen no fury like a radical Liberal scorned.
Case in point: Al Gore is no different than George W. Bush so let's vote for a guy (Ralph Nader)
who has a snowball's chance in hell of winning which took away votes from Gore giving W the presidency.

The 2010 midterm elections: Obama isn't doing what he promised so let's sit this one out resulting in
the ascendecy of the Teabaggers. If you all sit out the 2014 midterms, my prediction is the ascendency
of a Theocracy and women should be afraid, very afraid. If you all could set aside your differences and
get out to vote in droves in 2014 we can finally send the Rethugs out to the wilderness for at least a
generation (this should have happened at least a decade ago.) As you say Bartcop, they live close
by Central Park and want a pony.

Keep swinging that almighty hammer,
bobbytheburner



Send e-mail to Bart
---
---
Today's Mystery Celebrity Photo
Link
Subject: last issue's Mystery Celebrity
Link
Bart, that''s Jennifer Grey (Dirty Dancing) post-nose job that
pretty much cost her a career (can you believe that?)
~ Tony in Phill

What's up with that?
Is this a Jewish thing?

I think post-Jennifer is hotter than pre-Jennifer.
Guys wouldn't care if she looked hotter - is it the girls who turned on her?

On Wikipedia it says "her career suffered," but no mention of why.
Jennifer said, ""I went in the operating room a celebrity – and came out anonymous.
It was like being in a witness protection program or being invisible."[

So what does that tell us?

Does everyone understand it but me?

Is she saying she was suddenly unrecognizable and unknown, and would have to
go to auditions to compete for parts that previously would've gone to her before?

So why didn't she audition for those parts?


I'll bet it's those Jews...

Send e-mail to Bart
---
---

Here's another chance to donate.
We're fighting the anti-progress GOP - can you help?

Support

bartcop.com

the way the racists supported

Chick-fil-A



You could

PayPal

something to

bartcop@bartcop.com



Click to Subscribe or Donate
..

or you could send a "love" check to


bartcop.com




PO Box 54466




Tulsa, OK 74155




We accept credit cards

Thank you
---