Quotes
"We are still bogged down in Iraq and the administration stubbornly holds to failed policies
that drive potential allies away. What we have seen is a steady loss of lives and mounting cost
in dollars with no end in sight. Today we know that the mission is not finished, hostilities have
not ended, and our men and women in uniform fight on almost alone with the target squarely on
their backs. Every day they face danger and death from suicide bombers, roadside bombers,
and now, ironically, from the very Iraqi police they are training."
-- John Kerry, listing a few of Bush's weak points Attribution
---
County wants to outlaw homosexuality
Excerpt:
The Tennessee county where a teacher was famously tried in 1925 for teaching evolution in the
Scopes "Monkey Trial" is now trying to outlaw homosexuality.
Rhea County Commissioner J.C. Fugate introduced the measure during a commissioners meeting
on Tuesday, asking for an amendment to Tennessee's criminal code so homosexuals can be charged
with crimes against nature.
The audience applauded the motion, and the Rhea County commissioners approved the request 8-0.


No wonder Gore couldn't carry Tennessee - and no wonder Bush won it.
Damn, even Oklahoma hates gays less than Tennessee.

---
---
Quotes
"Hell no. Who cares?
Let's kill him - he was annoying."
-- Julie 'Catwoman' Newmar when asked about Robin's relationship to Batman in Wednesday's USA Today
---
Spain Campaigned to Pin Blame on ETA
No doubt, on orders from Bush, Rummy and Rice
Excerpt:
In the first frantic hours after coordinated bomb blasts ripped through commuter trains Thursday,
the Aznar government undertook an intense campaign to convince the Spanish public and world
opinion-makers that the Basque separatist group ETA had carried out the attacks.

Beginning immediately after the blasts, Aznar and others telephoned journalists, stressing ETA's
responsibility and dismissing speculation that Islamic extremists might be involved.
Within days, Aznar's assertion was in tatters, and with it the reputation and fortunes of the ruling party.
Suspicion that the government manipulated information -- blaming ETA in order to divert any possible link
between the bombings and Aznar's unpopular support for the war helped fuel the upset victory. By then,
Islamic extremists linked to al Qaeda had become the focus of the investigation.

Sounds to me like Spain, unlike the United States, has a free press.
---
---
Quotes
"They're going to drop pianos on Kerry's head. It's going to be very distasteful,
and you're going to see as negative a campaign as you've ever seen on the Bush side."
--John Weaver, political director to McCain's campaign against Bush in 2000, who has left
the Republican Party, is informally advising Kerry and may go to work for Kerry Attribution
---
---
Cost crunch will force national parks to slash services
The whole country is going to hell for Bush's tax cuts
Excerpt:
Visitors to national parks this summer will find reduced ranger staff, services and visitor center hours,
say a pair of new reports by two groups critical of the Bush administration's park policy.
Though the budget for park services has continued to rise, spending for homeland security and additional
expenditures to cover natural disasters have pinched the National Park Service and forced cost-cutting.
"We're on the verge of crossing the line to where the public will notice" service cuts, the Park Service says.

When Bush is done, drilling for oil is all those parks will be good for.
---
---
Subject: your lost credibility
So I show my buddy the email I was going to send to the great Bart and he says,
"No way he's going to print all of that ..." and I says, "Naw, he may not print it at all,
but if he does, he'll print it all 'cause he prides himself on his ability to take on all comers
and give 'em the 'red ass'."
I was so sure of your integrity that I bet him five bucks.
So as of yesterday, both my five bucks and your integrity are down the toilet.
This is how you give 'em the red ass? You line veto the emails?
Slice up my message, removing all the facts and reasoning behind the points I was trying to make?
No, but when an e-mail goes on and on and on I have to shorten it.
Have I ever said, "I'll print your opus no matter how damn long it is?"
You really told me.
Matt Zebell

By the way, betting $5 that I'd even see your e-mail was betting on a long shot.
Do you play poker?
---
The great St Louis fire of 1849
Excerpt:
Thomas Targee - A true hero, this 41-year-old auctioneer was also Captain of Volunteer Fire Company No. 5.
On May 17, 1849, fire began to sweep the steamboats docked along the St. Louis riverfront. The flames quickly
spread to the warehouses and old colonial buildings on shore. Targee surmised that the only way to save the city
was to blow up some of the buildings in the path of the fire, in essence creating a firebreak. He kissed his wife
and children good-bye, then he went to the Arsenal and requisitioned the necessary kegs of gunpowder.
He and his men blew up three buildings, and Targee determined that Nathaniel Phillips' music store at 42 N. Main
would be the fourth and last. He took a keg of powder upon his shoulder and ran into the already burning building,
and seconds later there was a terrific explosion. Thomas Targee had given his life in the line of duty.
..
Thomas Targee saved that great old church, and how was he remembered?
They named a street after him for ten years, then took his name off so they could re-name the
street 'Johnson Street' after a well-known St. Louis businessman and lawyer who defended
political boss Ed Butler in a bribery trial (probably a Republican) late in the 19th century..

A handful of people got a one year subscription for getting that name, and others got a free month.
---
Subject: Christian Livemore's wrongful termination
While not a resident of Effington County I am nonetheless disgusted with your decision to
fire Ms. Livemore over her reporting of your county politics. I know you deny this was the
reason for the dismissal of an award winning reporter but such denials are disingenuous as
the resignation of Mr. Saraf so aptly reveals.
As the voice of your community you should be ashamed at kow-towing to your local
politicians who now feel more enabled than ever to operate unhindered by scrutiny.
You have done Effington a great diservice in my opinion.
Sincerely,
Charles F

Clarification: The ethically challenged Karen Tankeley of the Effingham Herald fired Christian Livemore.
The good folks at the Savannah Morning News had the integrity to run the story of her firing.
---
---
U.S. Withholds 15 Percent of Halliburton Bill
Excerpt:
The Pentagon said on Wednesday it would withhold payment on 15 percent of meal bills
from Halliburton under a logistics contract in Iraq that is under military auditors' scrutiny.
The withheld funds cover meals provided by Halliburton to troops in Kuwait and Iraq.
If $300 million were withheld, the total expected to be billed for meals would be about $2 billion.


Look at the amounts of money they're stealing.
The BFEE gets $2 billion a month and you know they're hiring workers from the Phillipines
and Pakistan for $2 a day and stealing hundreds of millions of dollars every damn month
and they don't even know how to handle food - they just farm the contracts out to others.
..
The BFEE is stealing hundreds of millions per month on just food.
Now - factor in laundry and gasoline and long distance services and they're
stealing billions every month and the Democrats are afraid to bring it up.
---
Marty's Entertainment Page
---
Virgin Potty Talk
...

This is a urinal at JFK airport in New York
This has to be a gag - doesn't it?
You women that got upset when we saw Janet's breast - you should be outraged
and demanding that these be removed yesterday. I can't think of a bigger insult to women.
The story (if you click) has this line:
Urinals shaped like a woman's mouth, dolled up with red lipstick, wide open and ready for business.
Isn't this an outrage?
---
Subject: Iraqi war deaths
Bart, you recently ran a link to Joe Vial's web site describing how he believes the
actual number of dead US soldiers in Iraq is far greater than that being reported.
People then wrote in terribly upset that you had linked to such an obviously anti-Semitic site.
I tend to believe the truth is somewhere in between the official Pentagon numbers and Joe's.
Why? Well think about it. Have you heard a single report of deaths from the Iraq war that
were not the direct result of an attack? I mean, c'mon, our military doctors are good, but they
are not miracle workers. Why is it that we've not heard one report to the tune of "two soldiers
died today in Baghdad hospital as the result of injuries they received in a grenade attack last week"?
I've searched and found none. Not one report of a soldier dying from injuries received earlier.
Does that mean if a soldier does not die immediately on the battlefield he/she has a 100% chance of survival?
Thems pretty good odds. Not very believable though. It that were true, Bush &Co. would be parading that
around every day as a testament to the spectacular abilities of the modern US Military.
Am I the only one whose considered this? Why has no-one even asked this question?
What really bugs me is that the Pentagon obviously feels the need to hide the truth.
Worse still, they apparently know they can get away with it.
We've really got to get rid of these bastards.
Keep swingin the Hammer of Truth.
Bob J
Pl

Bob, Bush is such a petty tyrant, anyone who files a report telling the truth about the war dead
would be banned from the White House along with their network or newspaper.
---
Click to hear a sample of Amanda's CD
---
Russia Election Said Not to Be Democratic
Excerpt:
European observers said Monday that Russia's election fell short of democratic
standards, citing vote count flaws and biased news coverage that kept incumbent
Vladimir Putin's rivals out of the spotlight.
In their report, observers said state-controlled media displayed a "clear bias" in favor
of Putin, lavishing the incumbent with overwhelmingly positive coverage in amounts
"far beyond what was reasonably proportionate to his role as head of state."

...just like in America, the state-run press lavished The Monkey with praise while
attacking his opponent and magnifying any flaws while covering for the incumbemt.
---
Subject: Clinton worship
Dear Bartcop,
Love ya, love yer page, always have. That's why it saddens me to have to take you out to the woodshed.
ha ha
This should be good.
I understand why you love Clinton so much, but the guy wasn't Gawd, fer Gawd's sake.
I always tell the wing-nuts, who base all of their hatred for Clinton on a combination of religious insanity
and sexual prudishness, that there are good reasons to hate Clinton, mainly GATT and NAFTA, which
brings us to your caning: every time somebody brings up globalization and Clinton's role in it, you go all
G W Bush on us and say "Gee whiz, golly gosh, I don't know nuthin' 'bout that globulerzation stuff, don't ask me."
Do you really think you can continue to defend your idol by feigning ignorance on the worst thing to happen
to American workers since Hoover? Nobody wanted anything to do with globalization until a slick talking
southern boy came along and sold it to America. Do your research. I respect your opinion and would like
to hear it on this subject.
Kirk R.

Kirk, why don't you explain it to me.
If they are as evil as you say, you should be able to explain the threat in 200 words or so.
Please give facts, not opinions. "GATT and NAFTA are terrible" is not an argument. Remember, I'm looking
for your words. If you feel that strongly about it, you must be able to explain why instead of sending me a flood of
URLs about what others have said. You can use URL's to support your words, but I want your thoughts.
Convince me, and if you send a bunch of wild assertions - I'll print that and we'll see
who gets taken to the woodshed. I'm not angry, I'm just raising the bet.
---
---
Lapdogs on Parade
The press fails the first test of the 2004 general election campaign
Excerpt:
When the Bush campaign unveiled an ad called "100 Days," it was a shot across the press' bow:
if we put up an ad with an utter fabrication in it, will you call us on it? They got a clear answer: NO.
Bush and Kerry both now understand that the press has given them permission to lie.

Who - in the year 2004 - would expect the American press do to their jobs and be honest?
Whores don't know what 'honest' means - they just want more money.
---
---
Quotes
"The international community had a serious credibility problem where it came to WMDs
and the willingness to enforce tough resolutions, and what the president and the coalition
did was to rescue that credibility and to finally enforce the will of the international community
of states that had been there for 12 years."
--Condi Rice, lying on "Meet the Press" Attribution

"Rescuing the international community's credibility?"
Did she really tell that crazy of a lie to her boss's puppet, Tim the whore?
Telling the UN, "Go to hell - we're going to murder Baghdad and we don't need a reason,"
is not rescuing anything except America from sound foreign policy.
I can imagine Russert's response:
..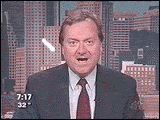 ---
Subject: thanks for the laughs
Bart,
I just wanted to thank you for the hilarious red-ass you gave to monkey idiot Tom Wright in issue #1272.
You gave him the spankdown he so obviously needed and as a fellow poker player I must say that:
> You're going "all in" on the sanity of Anne Heche?
...is the funniest single line you've had yet this year. Great stuff.
Looking forward to the next PokerFest (I still should've won the first one. Oh well...)
Keep Hammerin'
Mick "the voice"
---

I am a lying Monkey
---
Quotes
"This remains a time of testing in Iraq. The stakes are high, the terrorists know
the stakes are high. But they will not prevail. We will meet this test with strength
and with resolve. Democracy is taking root in Iraq and there is no turning back."
--Scott McClellan, Attribution

Wow!
I've lived long enough to hear Scott McClellan tell the truth.
There's no turning back on the costs or the numbers of American dead - we're stuck there
until every religious nut blows up himself and takes someone else with him.
---
World Poker Tour
Gambling Gus Hansen, the best I've ever seen, was on last night's poker telecast.
He plays like he's angry with his money and wants to punish it by giving it away,
which scares the others so much they fold rather than trangle with him. They called
Gus "the Poker Tramp" because he'll play any hand at any time against any player
Sidebar:
Like the Queer Eye guys, the World Poker Tour has become white hot.
They used to have small potatoe* advertisers, but this year they have AmEx,
Staples, Budweiser, Circuit City, Hotwire.com, AVIS Rent-a-Car and more.
Maybe someday bartcop.com will have sponsors like that - ha ha
Yeah, the day I turn GOP fascist whore I'll bet I could snag some of them.

My man Gus lost betting on an Ace-Queen when his opponent had an Ace-King
but it was very exciting poker.
---
---
Subject: Show 30
My goodness - just got finished listening and it was great. I was afraid that you would lose your edge
by cleaning up the language, but I was wrong. It was hard hitting and you gave them hell, just as they deserve.

I liked hearing Tally's rant. I don't hear women's issues being raised very much, but as one who is old enough
to remember before Roe, I think that should be one of the top issues in this campaign. And remember, it's not
just abortion these religious wingnuts are opposed to, they also oppose the birth control pill because if works
after fertilization by preventing the egg from embedding in the uterus. And they oppose condoms because it
may encourage sex, and so on. These people are nuts. They won't be happy til women have no control over
their own bodies at all.

Keep up the good fight.
Elains.

All thru the 2000 campaign, I wanted Gore to talk about women losing their right to an abortion.
Kerry should guarantee women they'll lose Roe if Bush wins - because it's true.

Will Kerry have the courage to do it?
---
Nun Faces Jail for Drunk Tractor Driving
saw it on http://www.ebloggy.com
WARSAW - A Polish Benedictine nun is facing jail for driving a tractor into a car
while drunk outside her convent in southwestern Poland, police said on Friday.
The 45-year-old nun will be charged with drunk-driving and causing an accident,
which carries a prison sentence of up to two years, Dariusz Waluch, police spokesman
in the southwestern Polish town of Dzierzoniow, told local news agency PAP.
He said the nun was 17 times over the country's legal alcohol limit for driving.
---
An excerpt from Show 30

Delivered to your door - like Sears did in the late 1800's.
Order your CDs today!
Got no speakers in your computer?
That's OK - these play in your car - like magic!
Impress your friends!
Click Here to get 6 BartCop Radio CDs for just $24 Cheeeeap.
Currently shipping shows 28 (Double-wide) 29 (Double-wide) 30 (Double-wide)
mixed by professional knobbist Tommy Mack.
Remember, if you PayPal, mention your address.
Click Here to send us your review of the most recent show.
---
............................................
Click to Enter
---
If you have something important send it to Sam at sam@bartcop.com
We have a new address for advertisers - ads@bartcop.com
It pays to advertise on bartcop.com
The net's best advertising bargain!
Make your deal today before May 1, when convention prices take effect.
---
---
Subject: you're no Jew hater
Bart,
You are not a Jew hater.
The worst I could ever say is you are a bit simplistic about the whole Israel thing,
in that, you seriously expect them all to move to Oklahoma.
No, only the ones who want their children to grow up.
People who choose sacred sand over their kid's lives baffle me..
If anything, you tilt a bit towards Israel in the Israel/Palestine conflict.
It's true I'm not a fan of suicide bombers on a school bus.
Bart, you know this is the issue from hell. I want you to know that I'm sorry I haven't sent
a contribution in over a year. Part of the reason is your simplicity vis-a-vis Israel. I'm not a
water-carrier for Sharon, far from it. I think Sharon=Bush. The difference is, the *true*
Jew haters can't make that separation. To them, Sharon=all Israelis=all Jews=evil.
I'll talk to you by and by,
(withheld)
There are lots of reasons not to donate/subscribe, but my position on Israel
shouldn't be one of them because my secular sanity means I mostly have no opinion.
---
..
From: Mellisa Jimenez
Not only will your criminal activities be rooted out by the FEC but come November your Asses
will be in a sling with the biggest loss of a Party to an incumbent in U.S. History.
California is a loss because we'll stop you with referendums and a Govenator to go over your empty heads.
As John Lennon said "If you go Kerry-ing pictures of Chairman Mao, you aint gonna make it with anyone anyhow".
Your plantation mentality will lose the Black vote. Your elitism has lost the Southern Vote.
Your irrelevance makes you irrational. All it really takes to beat a Dumocrat are FACTS
and a dictionary so that you will know what the word "is" means. Got that.
"F" You Very Much
Melisa Jimenez

Mellisa, how nice it is to hear from you.
Monkeyettes rarely speak up because they're from a party where women aren't allowed to have opinions.
(Did you know Bush's wife and mother are baby killers? Probably not - they were told to be silent.)
You know what?
I'll bet you could tear me apart in our live chat room - would you enjoy doing that?
I'm free tonight at 9 PM CST - are you?
By the way - do you kiss your kids with that filthy mouth?
I'd hate to see them get something you picked up in a bar.
...and you might want to bring some KY and some salve
for your ass, because my boot is a Size 11.
---
Bush's American soldier body count in Iraq
Bush lied, and caused 571 Americans their lives - and counting.
Or is the real figure over 1200?
---
Poll shows Nader could hurt Kerry in Pennsylvania
Excerpt:
In the three-way race, Republican Bush is supported by 44 percent of the state's voters,
compared with 40 percent for Democrat Kerry and 7 percent for Nader, according to the poll
by the Quinnipiac University Polling Institute. Eight percent were undecided.
Without Nader in the race, Kerry and Bush would be running even - with 45 percent and
44 percent respectively - and 7 percent of the voters were undecided, the poll found.

Next to Osama, Nader is the best friend Bush ever had.
..
---
McCain says Kerry not weak on defense
Nor is his election a threat to national security
Excerpt:
"This kind of rhetoric, I think, is not helpful in educating and helping the American people make a choice,"
McCain said on CBS. "You know, it's the most bitter and partisan campaign that I've ever observed.
I think it's because both parties are going to their bases rather than going to the middle. I regret it."

John Mccain - a Republican who sometimes speaks the truth.
---
Subject: Why I subscribed to BartCop Radio
Bart-
I have now been a subscriber for a whole two weeks.
Your "hey from Bart" letter said you hoped that you would make it worth it.
Well, it has. If nothing else, copying and pasting the quotation in my sig line directly from
an attribution from your site, was worth it by summing up why exactly I am willing to stand up
and be labelled a criminal traitor socialist SOB for daring to disagree with the BFEE.
I downloaded shows 27,28,29 and 30 for my recent trip from Albuquerque to Kansas City.
Shows 27, 28 and 29 lasted from just east of Albuquerque to Shamrock, TX.
Very enjoyable, I took notes while driving.
Show 30 was played as I drove back to ABQ through Oklahoma, as a tribute to your hard work.
Again, worth the money right there.
I need someone to make a bumper sticker that says "Presidents shouldn't be assholes,
and assholes shouldn't be President."
Keep hammering.
Thanks for doing that thing that you do.
Holly C.
---
As I type this at 5 PM Thursday, CNN reports that Pakistani forces are in
a monster firefight with "hundreds" of Al Qaeda soldiers.
Too bad America can't afford satellites so we could detect where this fight was.
Too bad America can't afford bomber jets that could then drop hueueuege bombs
on the bad guys, then let the Pakistan army go in and mop up what's left.
But I guess of we could afford those things we could also afford to have fighter jets
protect us from hijacked airplanes - but we're too poor a country - right?
---
---
Do you have an opinion?
Do any GOP impressions?
Call the
Then listen for your call on...
918-493-1500
You have two minutes to spit your bit.
---
How lame is Dennis Miller?
Eric Alterman has the answer

Click Here
Excerpt:
In my dressing room, (prior to going on Miller's show), I met with a series of staff members
who informed me that Dennis would be wanting to discuss topics such as George Soros and
the funding of 527s; whether Bush was exploiting the 9/11 families, and I forget what else,
just like a real talk show.
Then I go out there and what? I'm talking to a stoned teenager, who can't be bothered to say
more than, "Whoh, man, you are so totally screwed up. Like, you really believe that stuff, dude?"
I paraphrase, but really, Dennis did not say much more than that. Everyone on staff was extremely
apologetic afterward and the word "unprofessional" was used over and over.
---
Courtney Love drunk on Dave, arrested at NY Nightspot
Excerpt:
Courtney Love was arrested early Thursday after allegedly throwing a microphone stand
inside an East Village nightspot, striking a man in the head, police said. Earlier that night,
Love repeatedly lifted her shirt during an appearance on the "Late Show with David Letterman."
..
Drunker than Cooter Brown, - while singing "Danny Boy" - Love apparently bared her breasts
away from the camera while standing on Dave's desk. Love's exposed skin was blocked out for viewers.
---
I'm out of town tomorrow, weekend edition should be up Saturday.
---
Garry Trudeau offers $10K to anyone
who saw Bush show up in the ANG
---
Shopping online?
Use this portal and they'll throw bartcop.com four cents.
Click to Order
..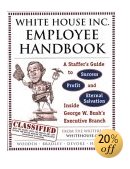 ....
..
...

Wesley Clark Betty Bowers & more John Kerry Michael Moore Eric Alterman Kevin Phillips
---

Computer Tyme Hosting is owned by Marc Perkel, who first put Bartcop on the Internet back in 1996 and keeps Bartcop online today. Marc hosts several other political sites including American Politics Journal, Political Strikes, Faux News Channel, and interesting sites like the Church of Reality - a religion based on believing in everything that is real.

Our motto for this year is - "No Anti-Bush Site Left Behind". So - if you have an anti-bush site and you are choking on hosting fees or dealing with threats - let us know and we'll help keep you online.

We also have that strongest server side spam filtering on the planet. Check out Marx Mail for info on how you can have a Spam Free Email Account.
---
Read the Previous Issue
It had everything.
Copyright © 2004, bartcop.com
---
Show 30 has landed, and it's hueueueuge.
Special Bonus: Nobody dies this week.
E-mail us at bartcop@bartcop.com
To hear the radio shows, you must have a login and password.
Click Here to subscribe and get your login and password.
This show could use some 'splainin'
The audio is Parts One and Two is imperfect.
It's plenty listenable, but it sounds more "AM radio" than Parts Three thru Six
Tommy's final English interview is in this show,
but he ran into a 69 year-old grizzly bear named
Ann Doyle who gave Tommy all he could handle - ha ha
Also, Tally the Weather Vixen does a short rant that's probably
the most intelligent bit ever done on the young BartCop Radio Network.
I hope you enjoy Show 30.
Click Here to listen to Part 1 of Show 30

Click Here to download Part 1 of Show 30
Click Here to listen to Part 2 of Show 30

Click Here to download Part 2 of Show 30
Click Here to listen to Part 3 of Show 30

Click Here to download Part 3 of Show 30
Click Here to listen to Part 4 of Show 30

Click Here to download Part 4 of Show 30
Click Here to listen to Part 5 of Show 30

Click Here to download Part 5 of Show 30
Click Here to listen to Part 6 of Show 30

Click Here to download Part 6 of Show 30

Click Here for the radio archives


If your GOP workplace doesn't want you to see the truth, use these mirrors.
http://www.bartcop.com/mirrors.htm
..
Shrl, call The BartPhone, just to say "Hi!"
Plus, leave an e-mail address and I'll make you a BartCop Member - for free!
You can call the Bart-Phone at 918-493-1500
That would be really cool, and we'll catch you at The Joint on your next American tour.
---
bartcop.com and BartCop are trademarks of attempts at humor.