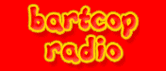 Bartcop Radio links are at
the bottom of
the page!

Politics * Humor * Chinaco Anejo * Trip Reports * World Series of Poker * Concert Reviews * Mountain Lakes * Bartcop Radio * BC-Hotties *
---
Tuesday, Jan 22, 2013 Vol 3002 - Tejas School shooting
---











In Today's Tequila Treehouse...





| | |
| --- | --- |
| | Worldwide Rape Organization |
| | Goldman Cashes in on Drought |
| | Is Your Kitty Hooked on Catnip? |
| | Did you see The Following? |
| | Save Sandy-ravaged Areas? |
| | Amazon Helps Tequila Treehouse |
| | All Grown Up Vanessa Hudgens |
| | |
| | |
















---
---
---
---

Quotes

"The new Republican goal? Keep Obama to only one spot on Rushmore."

-- LOLGOP in a tweet


Send e-mail to Bart
---
Worldwide Rape Organization
Files show how Catholics shielded molesters


"I like young butts and I cannot lie - You other priests can't deny..."
Link

Retired Cardinal Roger Mahony and other top Rape officials maneuvered behind the scenes
to shield molester priests and keep parishioners in the dark, according to church personnel files.

The confidential records filed in a lawsuit disclose how the church handled abuse allegations
for decades and also reveal dissent from a top Mahony aide who criticized his superiors for
covering up allegations of abuse rather than protecting children.

Notes inked by Mahony demonstrate he was disturbed about abuse and sent problem priests
for treatment, but there also were lengthy delays or oversights in some cases. Mahony received
psychological reports on some priests that mentioned the possibility of many other victims,
for example, but there is no indication that he or other church leaders investigated further.

"This is all intolerable and unacceptable to me," Mahony harrumped in 1991 on a file of the
Rev. Lynn Caffoe, a priest suspected of locking boys in his room, videotaping their crotches and
running up a $100 phone sex bill while with a boy. Caffoe was sent for therapy and removed
from ministry, but Mahony didn't defrock him until a decade after they lost track of him



Send e-mail to Bart
---
---
Shop Online
Amazon.com sells everything

Find your purchase then come back here
and use this link
and they'll throw the Treehouse some pennies...

Amazon business has been slower than usual.
I hope things pick up between now and Christmas
because Amazon has become my financial lifeline.

Extra thanks to those of you who
use the Bartcop.com Amazon Portal.


Someone bought 4 cases of Natural Balance Cat Food

for
$115.96
(cheap!) so Amazon donated
$4.60
to the Treehouse!


I think
everyone
needs to feed their cats.

Thanks for using

this link



Buy online
Free Shipping

Look for 'bartcop' in the link when you place the order.

Add the Amazon link
to your Favorites Bar



---
---
---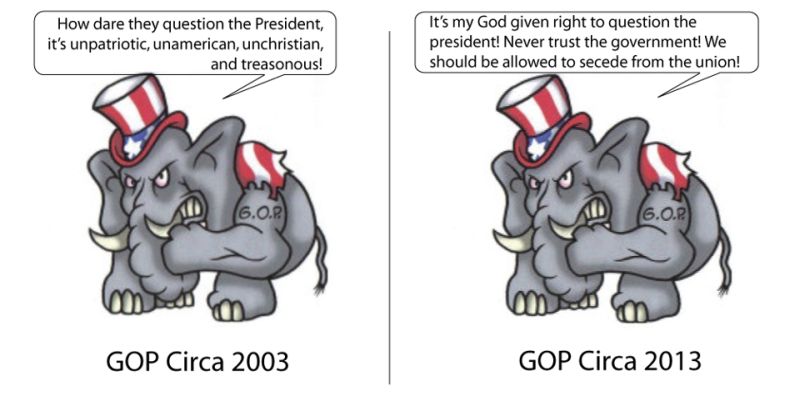 ---
---
Elizabeth Colbert-Busch - Stephen Colbert's sister
- is running in
a special election (as a Democrat) to replace the seat recently
vacated by U.S. Congressman Tim Scott in South Carolina.
---
Goldman Cashes in on Drought

They profit from the misery of others

Link


The farm belt has been facing one of the severest droughts in its history and the forecasts
says the next 3 months are going to be worse. The situation has deteriorated to the point
where hundreds of counties are being labeled disaster areas due to drought:

Meanwhile back on Wall Street, Goldman Sachs has been harvesting mighty profits from food shortages:
Goldman Sachs made more than $400M last year by speculating on food staples, reigniting the controversy
over banks profiting from the global food crisis…

Goldman invested its clients' money in a range of "soft commodities", from wheat and maize to coffee
and sugar, according to an analysis for The Independent by the World Development Movement (WDM).

This contributed to the 68 per cent jump in profits for 2012 Goldman announced last week,
allowing it to push up the average pay and bonus package of its bankers to £250,000.


Obama had a chance to fix these too-big-to-fail bastards and he muffed it.
When they came begging for Obama to rescue them, he could've broken up the big banks but
that would've been a bold move that would've helped everyone - so he passed up the chance.

I guess he was busy "looking forward."


Send e-mail to Bart
---
Advertise with Bartcop.com,

Spend Money
,
Make Money

Two days just
$35
One week just
$70


Don't let Bush's recession beat you.
Fight back!
Advertise on
bartcop.com
---
Is Your Kitty Hooked on Catnip?

Video
Is your cat in danger of developing catnip psychosis? Are they strung out on the 'nip?
Chasing the green dragon? Sit your feline friend down in front of Catnip: Egress to Oblivion?,
an Obama-approved look at this dangerous drug, then have a talk with your cat the catnip habit.
When will Obama start raiding catnip suppliers?
Send e-mail to Bart
---
---
Subject: Marijuana Arrests Now Exceed Arrests for Violent Crime

Link
When will Obama get a less destructive hobby?
Send e-mail to Bart
---
We are pleased to release the
ALL NEW trailer for SAVING LINCOLN
which opens in theaters on February 15th. The film utilizes a new filmmaking technique – CineCollage,
which makes use of
actual Civil War photos
(from the Library of Congress) for the green screen
backdrops in every scene. Based on fact, the story follows U.S. Marshall Ward Hill Lamon
as he shadows Abraham Lincoln as his bodyguard during the Civil War.
---
Today's Sarah Palin Nude Photo
Link
Send e-mail to Bart
---
---
Did you watch the big premier last night starring Kevin Bacon?
It looks like it might be pretty good - they're comparing it to 24,
but this time the hero is a drunk that makes a lot of mistakes.
How big are the mistakes? Well, for one, whenever *I* confront
a super-dangerous serial killer, I don't forget my damn gun,
but maybe Kevin drinks more than I do...
Maybe it'll be better next week, but why did I bring this up?
We liked
The Closer
starring Kyra Sedgwick, Bacon's wife.
The way I heard it, she told the Closer producers that she and Kevin
lost many millions of dollars to Bernie Madoff and she had to dump
The Closer
so she could do feature films and make up the money they lost.
So why did her husband sign a SIX-YEAR contract to do
The Following
?
Bacon told Howard Stern he doesn't own the show and is NOT listed as a
producer like most major TV stars these days - he just gets a salary.
Odd that she'd quit a hit show to "make more money in films"
and the next year he signs a six year deal to do some TV show.
Send e-mail to Bart
---
Subject: Stan the Man
Hi, Bart.
I don't get this one. Is this some complaint about reactions to the steroid era?

Stan the Man was elected to the Baseball Hall of Fame on the first ballot of
the first year of his eligibility. Not only that, but he played "The Wabash Cannonball"
on his harmonica at some point in the ceremony.
Everybody, including the Brooklyn Dodgers fans, loved and respected him.
Phillip of Saco, ME
Phillip, it's two different subjects.
I think if the ball goes over the fence, it's a home run and it should count.
If your stupid bicycle crosses the finish line first, you won the damn race.
If all ten pins fall, it's a strike no matter how The Commitee voted.

"Greatness" that gets voted on just means the favorites win every year, like the Emmys.

Baseball has agreed to start performance-enhancing drug testing NEXT year,
which makes me wonder if Hank Aaron and Willie Mays etc., were on the junk.
As far as Musial, he was an all-time, top-five hitter and STILL
twenty people voted against him getting in the Baseball Hall of Fame.

It's not about how good a player you were,
it's about how many asses you've agreed to kiss.
Subject: Baseball Hall of Fame
Bart,
You are right about the voting for the Baseball Hall of Fame.
After the original five players (Ruth, Mathewson, Cobb, Wagner, and Johnson)
were inducted in 1936, the player getting the most votes was not Aaron, Mays, Musial,
Williams, Mantle, Cy Young, DiMaggio, or even Connie Mack.

It was Tom Seaver, with just over 98%. Very good pitcher,
but probably not in the top 100 players or top 50 pitchers of all time.
Jim W.
Send Classic Lines to Bart
---
---
Marty's Entertainment Page
has new stuff every day
Marty's TV Listings are the best!

Marty always has good stuff.

Click on the E!
---
See more at
http://mariopiperni.com
---
Bartcop's Computer Repair
We can fix your computer
We do the repairs
magically
, over the Net.
Bartcop's Worldwide Computer Repair
Sign up now!
We come to you!
---
---
Save Sandy-ravaged Areas?


Link
Superstorm Sandy, one of the nation's costliest natural disasters, is giving new urgency
to an age-old debate about whether areas repeatedly damaged by storms should be rebuilt,
or is it cheaper in the long run to buy out vulnerable properties and let nature reclaim them.

The difficulty in getting aid for storm victims through those racist, heartless Republican bastards
highlights the hard choices that may have to be made soon across the country, where the federal,
state and local governments all are lacking the resources to keep writing checks when storms strike.

But the idea of abandoning a place that has been home for years is unthinkable for many.




I don't have a say but it's my opinion that these storms will only get worse.
Send e-mail to Bart
---
Subject: Lance Armstrong is the World's Second Biggest Egotist...
Lance thinks he can "come out" and get away with all his sh*t...

What he doesn't realize is that he's hurt too many people, he's stolen too much money, and...
he's broken waaay too many laws, especially federal ones against fraud.

He won't go to jail, well not for long, but he will be penniless...
and even his book proceeds will go to paying off plaintiffs.

The only real winner here was Oprah...she's the real bandit this time around!
Justin

One broadcast said Lance has made over $500M.
Can he really be broke?
If I made $500M I'd have $20M stashed away somewhere
but maybe Lance's IQ is smaller than mine...
BTW, who's the biggest egoist - Pigboy?
Subject: Lance Armstrong
Yet another false equivalence. Armstrong was adamant about the fact that he did not do
blood doping or anything else. So much so that he threatened to destroy and actually did,
financially, anyone who said or even implied otherwise. Now he has also admitted to
steroid use and a number of other *illegal* substances to boost his performance.

He's a slug, totally devoid of ethics or morals to say nothing of being a lying bastard.
Bob in Orlando




Bob, you must be confusing me with someone who gives a fuck.



It's a dopey bicycle race - why are you so invested in this?

Does my life change if the dopey Dope Coucil can't catch a serial cheater?


Send e-mail to Bart
---
---
---

Today's Mystery Car
Link
Special Batmobile Surprise
Link
Subject: last issue's Mystery Car
Link

Bart, that is a beatifully restored

1931 Auburn 8-98 Boattail Speedster.


michaelgy


Send e-mail to Bart
---
---
Know Your Classics
Link
Subject: last issue's Classic
Link
Nobody got

Henry Esmond,

by

William Makepiece Thackery
Send Classic Lines to Bart
---
---
---
Today's Don't Look Down Picture

Link
Send e-mail to Bart
---
Know your Supermodels
Link
Subject: Last issue's supermodel
Link
Bart, that is seventies supermodel

Esther Halladay,


Bob in Oregon

Send e-mail to Bart
---
Republicans know they can depend on Clarence "Slappy" Thomas
to vote against the interests of African-Americans 100% of the time.
---

Today's Wildlife Photo
Link
Send e-mail to Bart
---
Worst. Negotiator, Ever.
---
Today's Mystery Celebrity Photo
Link
Subject: last issue's Mystery Celebrity
Link

Bart, that is a very young

Leonardo di Caprio


Rick
Send e-mail to Bart
---
---
Going to Alaska
Mrs Bart has always wanted to go to Alaska and Hawaii.
Thanks to Scott H (Don HO)

we got to Hawaii in 2005

and we thought we'd
better go to Alaska before I have to drag an oxygen tank behind my wheelchair.

We bought tickets last year but we kept running into reasons why we couldn't go so
we're trying once again to go - and we're Alaska newbies. Astrocat says March is the


best month for aurora viewing and the weather isn't always freezing - hopefully.



Astrocat called and told me I had a lot of things backwards.
We'll see no bears in March and the ferries hardly run in the winter.
He suggested we stay with the car rental and that's probably good advice.
He said the ride to Fairbanks is killer so we'll do that.


And some thing new we're going to try:


Would you like to sponsor a protion of the trip?


Maybe a tank of gas or a few dollars toward a hotel or a boat ride or something?
That would get your name in the sure-to-be-fun Alaska Trip Report.



"And the third night we stayed at the

Wedgewood in Fairbanks

thanks to
Lou and Rita farnsworth and the King of All Dogs," type of thing.


Be in Bart's Alaskan Trip Report


You could

PayPal

something to

bartcop@bartcop.com



Click to Subscribe

or make a one-time Donatation
..

or you could send a "love" check to


bartcop.com




PO Box 54466




Tulsa, OK 74155




We accept credit cards

Thank you
---
---
Today's Mystery City
Link
Subject: last issue's Mystery City
Link
Bart, that's a surfer's paradise on the

Gold Coast, Queensland, Australia, just south of Brisbane.


Jer
Send e-mail to Bart
---
---
What is today's History Mystery?
Link
Subject: last issue's History Mystery
Link
Bart, that's
Mark Twain and Nikola Tesla
in Tesla's lab
at 35 South 5th Avenue, NY, NY in 1895.
michaelgy
Send e-mail to Bart
---
---
---
---
Subject: donation



Hey Bart - congrats on 3000 Issues - I figured $30 would




be in order although I'm sure you would rather get $3000.




Thanks for swinging the hammer for so long,




you remain one of my favorite stops on the interwebs.




Bob in SC




Bob, thanks for that.



Humor can get us thru the worst of times

so we will keep on.
As my buddy Ray Coleman used to say,

"Never quit!!"
Amazon.com

is my best bet to staying on the InnerNets.
...and
if you shop with them, you might even save some money.



Please remember the Bartcop Portal

when you shop online.


It never hurts to check
http://amzn.to/bartcop
prices.
---
---

All Grown Up Vanessa Hudgens

Check out
over 100
sexy and tasteful photos of Vanessa Hudgens
More hot babes in
BC Hotties

Thanks to Blue in Seattle for helping me corral the hotties...
Send Your Hottie Suggestion to Bart

---
Shopping online?
Use this Amazon portal http://amzn.to/bartcop
and they'll send bartcop.com
a few pennies from each dollar.

Use this link to Order

---
---
Read the Previous Issue of bartcop.com
It had everything.
Copyright © 1996, 1997, 1998, 1999, 2000,
2001, 2002, 2003, 2004, 2005, 2006, 2007,
2008, 2009, 2010, 2011, 2012, 2013, bartcop.com


---

Looking for something in a back issue?
Search bartcop.com
Thanks to bartcop.com subscribers.
We know you work hard for your money, so we take it as
a compliment when you throw some our way each month.
---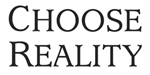 Click Here to see if reality
is a good fit for your life

---

Computer Tyme Hosting is owned by Marc Perkel, who first put Bartcop on the Internet back in 1996 and keeps Bartcop online today.

Marc hosts several other political sites including American Politics Journal, Political Strikes, Faux News Channel, Seeds of Doubt and interesting sites like the
Church of Reality - a religion based on believing in everything that is real.

Our motto for this year is - "No Anti-Bush Site Left Behind". So - if you have an anti-bush site and you are choking on hosting fees or dealing with threats - let us know and we'll help keep you online.

We also have that strongest server side spam filtering on the planet.
Check out Marx Mail for info on how you can have a Spam Free Email Account.
Marc Perkel's Church
If it's Real - we believe in it!
Click here to join the Church of Reality mailing list.


---
To hear the RADIO SHOWS, you must have a login and password.
Click Here to subscribe and get your login and password.
Click to get to the Archived Radio Shows
---
bartcop.com and BartCop are trademarks of attempts at humor