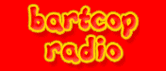 BCR Show 173
and Show 174
are here!
Totally

Radio Links below
Politics * Humor * Chinaco Anejo * Trip Reports * World Series of Poker 2010 * Concert Reviews * Mountain Lakes * Bartcop Radio * BC-Hotties *



BCR 173 & 174
Links at bottom of page.


---
Thursday-Friday June 30-21, 2011 Vol 2715 - Season of the Bitch

---














In Today's Tequila Treehouse...





| | |
| --- | --- |
| | Santorum: Herpes, Porn and Drugs |
| | Batshit's History of Slavery |
| | Bank Of America Swindlers |
| | Alaska poll: Obama beats Palin |
| | Defending TM's Free Speech |
| | Cantor's bet against America II |
| | Spend the day - Carrie Underwood |
| | |
| | |
















---
---
MMA
---
Quotes
"What would make a celebrity, like you saw on screen,
(Matt Damon, Madonna, Bill Maher, David Letterman and Howard Stern)
so hate someone that they'd ...
seek the death of their children
?"
-- Sarah Palin (R-Victim) on why Matt Damon, Madonna, Bill Maher,
David Letterman and Howard Stern want her children murdered,

Link




Damn, looks like she's not running for president...

BTW, does anyone remember those celebrities wishing death on Palin's kids?


Send e-mail to Bart
---
Santorum: Herpes, Porn and Drugs
How low can frothy Man-on-Dog sex go?

Link

T. entered The Pines Residential Treatment Center, located in Portsmouth, Va., needing help for his
emotional disorders, gender identity issues and violent outbursts. This month, after a year and a half there, t
he eighth-grader left the facility with herpes.

Heather Pinon, T.'s sister, believes he got the sexually transmitted disease after having sex with other boys
in his restricted unit. There might be at least one other culprit. Both Pinon and the boy's adoptive mother,
Lorraine Honeycutt, believe that he also carried on a sexual relationship with a Pines employee.
Pinon says she knows of letters that hint at such an affair.

The board of the center's parent company, Universal Health Services, which bought The Pines
in November, included frothy Sen. Rick Santorum (R-Man-on-Dog sex).


The only thing missing is a lifeless fetus for the kids to play with.


Send e-mail to Bart
---
---
Shopping online?

Find your purchase then come back here
and use this link
and they'll throw the Treehouse some pennies.

Shopping online is good for the environment :)
No dead trees, no carbon fumes, no parking fees!

Remember,

e-books now out-sell paper books.
Use this link to Order

Buying a Gift Certificate?
Be sure and use this portal!

---
---
Marty has new stuff every day
on her fine, fine Entertainment Page
Marty's TV Listings are the best
Marty always has good stuff.
---


Jeff The Cat: Merchant of Darkness.
The Most Evil Cat in the World.

http://jeffthecat.com/


---
Quotes
"We've got to get this done. Lawmakers need to be here.
I've been here. You stay here. Let's get it done."
-- Obama, cancelling vacations for congress until they do their work,

Send e-mail to Bart
---
---
Also, check out their
Sexy Halloween Costumes
---
Batshit's History of Slavery

Who knew they were freed in the 1700's?

We fought the Civil war over a settled issue?
Link
During an appearance on "Good Morning America" on Tuesday, Batshit Bachmann was given an opportunity
to set the record straight with regard to comments she made earlier this year lauding the nation's Founding Fathers
for working "tirelessly until slavery was no more in the United States."

ABC's Judas Maximus asked the Guano Gal to clarify, noting that Jefferson and Washington had slaves.
Here's Guano Girl's reply:



Judas

: But that's not what you said. You said that

"the Founding Fathers worked tirelessly to end slavery."





Guano Gal:

Well if you look at one of our Founding Fathers, John Quincy Adams, that's absolutely true.
He was a very young boy when he was with his father serving essentially as his father's secretary.
He tirelessly worked throughout his life to make sure that we did in fact one day eradicate slavery...



Judas:

He wasn't one of the Founding Fathers – he was a president, he was a Secretary of State,
he was a member of Congress, you're right he did work to end slavery decades later. But so you are
standing by this comment that the Founding Fathers worked tirelessly to end slavery?


Guano Gal:
Well, John Quincy Adams most certainly was a part of the Revolutionary War era.
He was a young boy but he was actively involved."


Don't you love it?

Batshit and the Publicity Whore are twins - they get

everything

wrong and then they
stand by it - no matter how high the mountain of evidence is that's calling them liars.

What are we going to do if Batshit wins the GOP nomination
and then Obama refuses to come to work during the campaign?


Obama tends to go fishing when his country needs him most.


Send e-mail to Bart
---
Subject: Beirut Halloween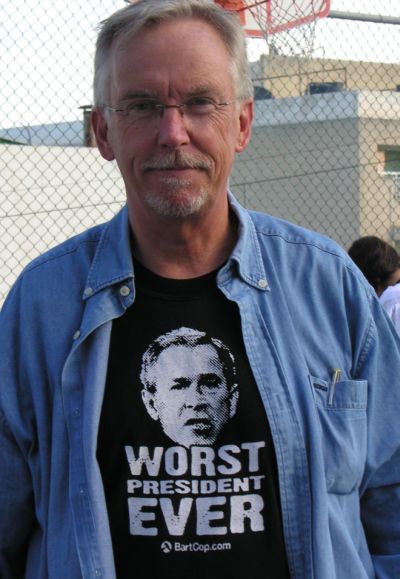 Hi Bart
A friend just gave me this photo taken of me.

It was Halloween just before Obama got elected.
I was dressed as a "Disaffected American Voter"

My students didn't get the joke, but their parents did, and they loved the shirt!
I still do!!

Moving back to America tonight!
I was away for a decade... left just before 9/11
and return just after we got Bin Laden.
Ironic!
Robert



Robert, welcome back.


Send e-mail to Bart
---
---
Bank Of America Settles With Investors
Link
Bank of America said today that it will pay $8.5B to settle a lawsuit stemming from the collapse
of the mortgage market. Investors claim they were misled about the value of certain mortgage-backed
securities sold by Countrywide Financial, which was later bought by Bank of America.
This makes me fucking sick.
Countrywide and BoA screwed
tens of thousands of people
out of their homes.
They
swindled millions
of people overall - and now they have to pay a fine?
Bart's Law Number Two:
Any time a person or entity makes a "mistake" that puts extra money (or power)
in their pocket,
expect them to make that "mistake" again and again and again.
Bank of America will continue raping unsuspecting people
because there's profit in it.
The bastards swindled people out of
$200B
and then pay an
$8B
fine?
If nobody goes to prison, they're going to do it
again and again and again.
Meanwhile, Obama's going after poker player and pot smokers.
This makes me fucking sick.
Send e-mail to Bart
---
---
We have 41 'Welfare' stickers left
The newest sticker is in!





Here's the deal:


Pick three of any

one

sticker,
then one of each of the remaining four...

Plus an old-fashined oval like President Bartlet has...
And I'll throw in a Bush WPE frig magnet for FREE!!
That's three of any single sticker (already a $20 value)
and
one each of the other four stickers
and
a WPE magnet
...all for just $26
Your order could look like this:
8 pieces ...all for just $26
We take credit cards
Click to Subscribe or Donate
..
$10 each, three for $20



Paypal to

bartcop@bartcop.com



---
Alaska poll: Obama beats Palin
They know her - they want someone else
Link
Send e-mail to Bart
---
Kennicott Copper Mine, Wrangell-Saint Elias National Park
Thanks to Astrocat
---
Quotes
"Fox News, what pussies - instead of "psychoanalyzing" me, they could have
invited me on - but they don't like their straw men to talk back."
-- Bill Maher, in a tweet


What does this say about Jon Stewart that FOX News would have him on, but not Bill Maher?

Does Jon play too polite with the evil, lying sons of bitches?
Does FOX News invite Jon on because they know he'll "play nice?"
Why is FOX afraid of Maher, but not Stewart?
Send e-mail to Bart
---
---

Subject: How to raise the national debt limit
President Obama is trying to figure out how to convince Republicans to raise the
national debt limit to avoid America defaulting on its debt. I have a suggestion.



Obama could switch parties and become a Republican.



When Republicans are in the white house the national debt ceiling is not an issue.
It's all borrow and spend like there's no tomorrow. When Bush was president,
we went from a surplus to this massive debt. Under Bush Republicans voted 7 times
to raise the debt ceiling.

Cheney said then, "Reagan taught us that deficits don't matter."
So the way I see it if Obama becomes a Republican we won't have any problem
raising the national debt limit. Republicans only oppose debt when Democrats are in power.


Marc Perkel
Send e-mail to Bart
---
---

Quotes
"Living well is the best revenge. Torture is a close second."
-- Norm MacDonald, in a tweet
Send e-mail to Bart
---
This is what pops up EVERY TIME
I open Yahoo Whore Mail
THIS is what you'll get if you upgrade your Yahoo mail.
.
Is there any way I can prevent Yahoo's
friendly hookers from bothering me?

Yahoo, you didn't have enough money?
You had to go into business with hookers?

---
Subject: Michele Bachmann's Story of America
Link
Send e-mail to Bart
---
---
Quotes
"Michael Bay's "Transformers: Dark of the Moon" is a visually ugly film with an incoherent plot,
wooden characters and inane dialog. ...one of the more unpleasant experiences I've had at the movies."
-- Roger Ebert,

Link




I feel asleep during Transformers I, never saw II



Send e-mail to Bart
---

If they call him "a dick" on live TV,
why do you doubt they call him worse off-camera?

---
Subject: your defense of Tracy Morgan
Link
Send e-mail to Bart
---
Click for subscription info, FAQs and Options
Why subscribe?
There are 174 shows online to listen to.
Anyone out there have graphics skills?
I could use new Bartcop Radio Graphics.


You can select a monthly plan to provide recurring support.
Please sign up for whatever you can afford.

Donations of any size are appreciated

bartcop.com
PO Box 54466
Tulsa, OK 74155
bartcop@bartcop.com
---
Kindle Price: $5.99 with free wireless delivery
Click to Order
---
Maxim Magazine
says Rosie Huntington Whitely
is the hottest woman in the whole world.
I don't think she's the hottest woman
in the Transformers movie franchise.
That title would go to Megan Fox.
So how much did the Transformers pay Maxim
to claim Rosie was the hottest woman in the world?
---
---
That's Rolling Stone Keefe with Uncle Lou, laying down a track
for "The Man of a Million Inversions" Tribute to Les Paul...
Thanks to Greg for the photo.
---
Subject: you don't think things through before you write
Link
Send e-mail to Bart
---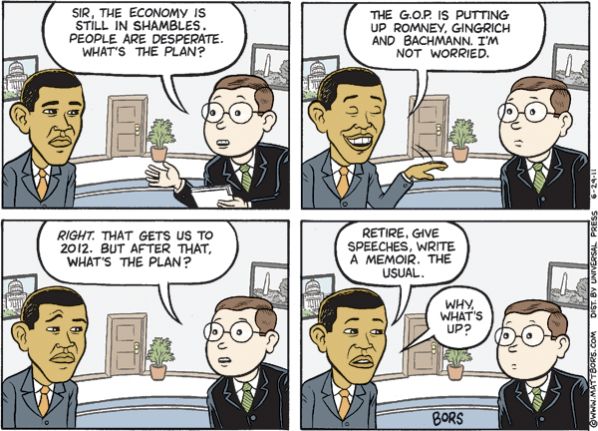 ---
Cantor's bet against America exposed

Salon shines a light on the hates-America bastard
Link
When Eric Cantor shut down debt ceiling negotiations last week, it did more than just rekindle fears
that the U.S. government might soon default on its debt obligations -- it also brought him closer to
reaping a small financial windfall from his investment in a mutual fund whose performance is directly
affected by debt ceiling brinkmanship.

Last year the Wall Street Journal reported that Cantor, the No. 2 bastard in the House, had between
$1,000 and $15,000 invested in ProShares Trust Ultrashort 20+ Year Treasury EFT. The fund aggressively
"shorts" long-term U.S. Treasury bonds, meaning that it performs well when U.S. debt is undesirable.
(A short is when the trader hopes to profit from the decline in the value of an asset.)


Of course, the sickly Democrats would never mention this - wouldn't be polite.
Cheers to salon for doing their job.
Send e-mail to Bart
---
Subject: your defense of Tracy Morgan
Link
I am defending a comedian's right to free specch.
Are we going to make a list of things comedians can't mention?
Who will be in charge of the Not Free Speech list?
Jim Inhofe? Dr. Laura? Slappy Thomas?
Send e-mail to Bart
---
---
Put your pet's picture on bartcop.com for just
$10.
---
Business slow? Time to advertise!
Banner ads by the day,


by the week

,
or by the monff Click Here to get more Hits
Even if business is slow,
let

people

know

you're

still

here.




---
---
Who's that Celebrity?
Link
Send e-mail to Bart
---
Subject: Palin books
Dear Bart:

The manufactured Palin sensation must be over.
Her books have made the racks at the local Dollar Tree.
I still wouldn't pay a buck to have any of her ghost written junk.

Best regards to you and to yours,
Joe in Ft Worth


Rethugs books are always bombs.
If Rethugs could read books, they'd be Democrats.

But Rethugs stick together, so when anyone writes a book, rich Rethugs and
right-wing corps buy 1,000 copies each and create the "Best Seller" illusion.



Send e-mail to Bart
---
Yours for only
$15.95
Highest quality, yada, yada, yada
Click to Order
---
---
I will no longer open any e-mail with a blank Subject.
Too many viruses are spreading and I get lots of e-mail.
If you get the virus and don't know anyone who can fix it,
http://www.cat9productions.com/RemoteComputerSupport.html
My tech is the BEST
Bartcop's Worldwide Computer Repair
We clean infected computers.

Can we clean yours?

Sign up now!
We come to you!
---
---
Send e-mail to Bart
---
GOP doubles down on Crazy
by Gene Lyons
Link
"Have you ever sensed that talk radio hosts are reading from a script written by somebody else?
Well, you're right. According to Politico, such fearless, independent thinkers as Hannity and Limbaugh
are taking millions in "sponsorship fees." to promote the policy ideas of the Heritage Foundation
without necessarily letting listeners in on the secret.

They are weaving praise for Heritage Foundation pronouncements seamlessly into their programs
without letting on that they're being paid a small fortune to do so: $2 million a year in Limbaugh's
case; $1.3 million in Hannity's.



So, the Heritage Prosititute is producing show prep for America's talk radio Nazis?
And paying them millions of dollars for accepting that show prep?

Why can't Lefties get a gig like that?
Why don't we have any think tanks?

Send e-mail to Bart
---
---

Check out the news and toons at
on the Bart Blog!


---
---
---
---
---
Today's Mystery City
Link
---
Subject: last issue's mystery city
Bart,
last issue's mystery city
is

Singapore

and that incredible building is the

Marina Bay Sands Hotel

.
Harker Wade



Send e-mail to Bart
---

Looking for a turnkey media producer?
Award-winning Nitestar Productions has created film and
multimedia content from coast to coast since 1992.

http://www.nitestar.com/

Tell them
"I'm a friend of Bart's,"

get heap big discount.
---
Today's History Mystery is stunning
Link
There's gotta be a great story behind this...
pirates, perhaps?
Send e-mail to Bart
---
Subject: last issue's history mystery
What is
last issue's History Mystery?

Bart, shown in the photo are left to right:

Jacques Cernes, Marilyn Monroe, and Mel Torme.


Standing are

Sammy Davis, Jr., and Milton Greene

, Marilyn's escort.

This is the first public appearance for Sammy Davis Jr., since the loss of his eye
in an auto accident in December 1954, Los Angeles.
Bob in Des Moines


Bob, you did good.
What is
Issue 2713's History Mystery?

Bart, that's
Mack Sennett - Canadian born director and "father" to slapstick comedy in film.
Known as "the King of Comedy". Won Academy Award in 1932, and started Keystone Studios.
Bob the Vietnam War Deserter
Send e-mail to Bart
---
---
Subject: donations

Can we talk?

I've been trying to stay alive on the Internets during Bush's Great Depression.
We both know how bad things are - and there's still no light at the end of the tunnel.

It's very sad to get a $5 donation with a note that says,

"This is all I can contribute."


Sometimes people will send a dollar, but PayPal takes 45 cents of that.

In mid-May, I had an idea about how to recapture lost revenues.
For a decade and a half, I've been working 8-12 hours a day to get

one c l i c k

for my sponsors.
My IQ of 64 finally figured out that more pages would mean more revenue, so the Mystery Pages were born.

In an attempt to appeal to the most readers, I set it up like a game of Trivial Pursuit.



We have a History question.


We have a Geography question.


We have a music trivia question.

We have a Hollywood Celebrity question.


We have a random question, antique cars, wildlife, ...whatever question.


I thought I was going to beat the system and generate enough revenue to keep going.
I was certain I had the key to victory in my hand, but I wasn't confident enough to do
something stupid like spend the money that I didn't have, except for that one life-and-death
purchase I mentioned in BCR 173 - Hey, money means nothing if you're dead, right?

Of all the things I do badly, WAITING is what I do the worst, but I had no choice but to
wait six weeks from mid-May, when the 'sub-pages' began, to end of June to see the results.

Well, the results came in and they were

worse than dismal.


I was shocked.
I thought my plan was foolproof, but only a fool would think that.

So, what went wrong, you ask?
According to the stats,

four percent

of my readers are visiting the sub-pages



Wow!




Only one in 25 people visit the sub-pages?



I was shocked because some days I'd see 100 replies to a History Mystery or Mystery City
or Mystery Celebrity, so I assumed people were visiting in droves. I assumed wrong.

Even worse, some of those sub-pages have hot debates - that sometimes take an hour or more
to copt and reply and format those sub-pages, so it's disheartening to know 96% of you never read them.

I've even tried to answer as many of the Mystery guesses as I can.
Usually, that amounts to a quick

"You are correct!"

but I wanted readers to know I
wasn't taking them for granted, because many, if not most, webmasters never bother
to reply to their readers' e-mail.

(Proper punctuation on readers')



I get lots of mail saying,

"Bart, love the page, wish I could contribute..."


but people with limited (or no) income

can

contribute by visiting the Mystery pages.

Men can

contribute highly

by visiting the Hottie pages.
(If you gals did the work, we could have Hottie pages with Men.)

If a dude's got nothing else to do, you could do worse than spending an afternoon with
a variety of hotties, in some cases you could contribute

100-200 visits per day

just by
looking at crisp, clear pictures of Hollywood's hottest babes - but I know you're busy.

With our new hottie software, we could have 1,000 pictures each of your favorite
Hollywood hotties and that's coming - it just takes time to get everything lined up.



The good news?




I'm not going out of business right away.



I believe in shooting off the emergency flare gun when someone yells "Iceberg ahead,"
instead of waiting until my overcrowded life raft starts leaking to sound the alarm.

So now the fate of

bartcop.com

is in your hands.

If I can get even

ten percent

of you to visit the sub-pages I can survive but I
can't survive with 96% of my readers by-passing the sponsors who keep me going.

If you'd like to see

bartcop.com

continue, please vote with your mouse.


Click to Subscribe or Donate
..
or send a "Love" check to
bartcop.com
PO Box 54466
Tulsa, OK 74155

Thank you


If you're shopping online,
it never hurts to check Amazon's prices.


---
---

Spend the Day with... Carrie Underwood
Browse thru
41 pages of Carrie Underwood
in
BC Hotties
---
Marty always has good stuff.
Click on the E!
---

Shopping online?
Use this Amazon portal
and they'll send bartcop.com
a few pennies from each dollar.

Use this link to Order

---
---
It had everything.
Copyright © 1996, 1997, 1998, 1999, 2000, 2001, 2002,
2003, 2004, 2005, 2006, 2007, 2008, 2009, 2010, 2011, bartcop.com


---

Looking for something in a back issue?
Search bartcop.com
Thanks to bartcop.com subscribers.
We know you work hard for your money, so we take it as
a compliment when you throw some our way each month.
---
---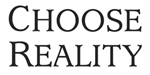 Click Here to see if reality
is a good fit for your life

---
Computer Tyme Hosting is owned by Marc Perkel, who first put Bartcop on the Internet back in 1996 and keeps Bartcop online today.

Marc hosts several other political sites including American Politics Journal, Political Strikes, Faux News Channel, Seeds of Doubt and interesting sites like the
Church of Reality - a religion based on believing in everything that is real.

Our motto for this year is - "No Anti-Bush Site Left Behind". So - if you have an anti-bush site and you are choking on hosting fees or dealing with threats - let us know and we'll help keep you online.

We also have that strongest server side spam filtering on the planet.
Check out Marx Mail for info on how you can have a Spam Free Email Account.
Marc Perkel's Church
If it's Real - we believe in it!
Click here to join the Church of Reality mailing list.


---
---
To hear the radio shows, you must have a login and password.
Click Here to subscribe and get your login and password.
Click to get to the Archived Radio Shows
BCR Show #173
Uploaded June 21
Click to Listen to Show 173

Right Click to download Show 173
(Hit 'Save Target As')



BCR Show #174 Uploaded June 21
Click to Listen to Show 174

Right Click to download Show 174
(Hit 'Save Target As')



.


What's your favorite Shirley picture?
(Send the picture, don't send a description of the picture.)
---
bartcop.com and BartCop are trademarks of attempts at humor